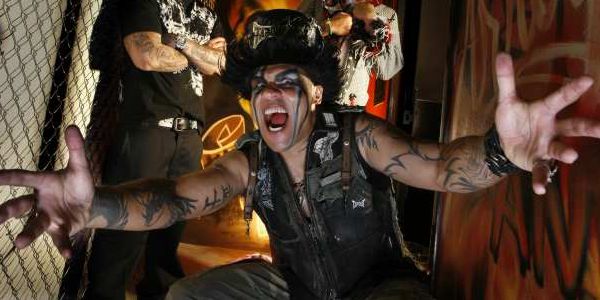 Charles Lewis Jr. was born on June 23, 1963 and died on March 11, 2009. He was an American businessman, promoter and entertainer. Known by his nickname "Mask". Charles founded the Tapout clothing line in 1997, which eventually became a multimillion-dollar clothing company.
Mask was inducted into the UFC Hall of Fame in July 2009, becoming the first non-fighter to enter the UFC Hall of Fame.
Before he broke into the mixed martial arts scene, Lewis, 45, was a San Bernardino County sheriff's deputy who worked at the Central Detention Center in downtown San Bernardino from December 1996 to May 1998.
As mixed martial arts exploded, TapouT became the apparel of choice for many fighters. TapouT was the exclusive apparel used in the Ultimate Fighting Championship's popular reality fighting television series on Spike TV, "The Ultimate Fighter."
In 2007, Lewis, along with promoters "Skyskrape" and "Punkass", starred in TapouT, a reality television series on cable channel Versus that followed up-and-coming mixed martial arts fighters. The second season of the program began airing in July 2008.
Lewis' infectious personality was captured for two seasons on the Versus reality show, "TapouT," in which Lewis and his partners traveled the country seeking the next mixed martial art's star. A third season was about to begin filming when Charles Lewis was killed in an automobile accident while racing his Ferrari 360 Challenge Stradale against a Porsche driven by Jeffrey David Kirby. He died shortly before 1:00 am on March 11, 2009.
Charles Lewis was inducted into the UFC Hall of Fame for his contributions to the UFC at the UFC 100 Fan Expo, becoming the first non-fighter to be placed in the UFC Hall of Fame. Charles Lewis' name was also made a permanent feature on the inside of the Octagon door.