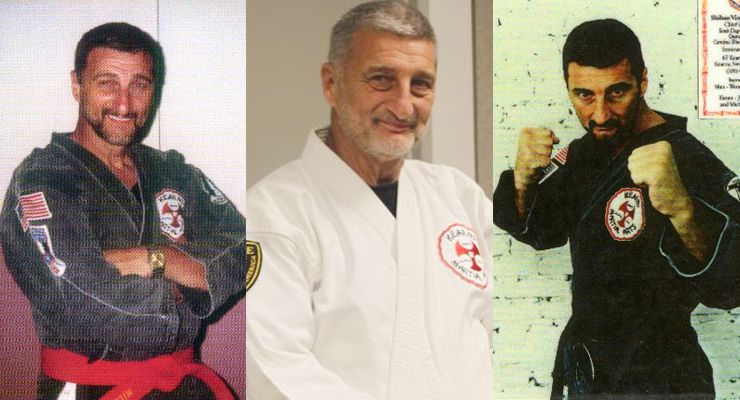 Vincent Marchetti began studying Judo when he was 12 years old and had already earned his Black Belt in Judo when he began to study karate by cross training with men like Don Nagle and Peter Urban, who would eventually sign his Grandmaster certificate, along, with Michael De DePasquale Sr.. Vincent Marchetti accepted the title of Grandmaster out of respect for the men giving it. He really considered himself to be a teacher and his obligation was to pull his students up with him, leading by example and allowing them to continue to grow even beyond his teaching. He never wanted quality students in any art to quit, and believed it was his job, and every instructors job, to help them continue training, especially when they lost their own instructor.
Vincent Marchetti also studied Goshin-Ryu which is comprise of Shorin-Ryu, Goju-Ryu, Uechi-Ryu and Isshin-Ryu, along with other arts, but he considered his specialty to be jujitsu. In 1992 he developed his style of Michi Budo Ryu which combined karate, judo and jujitsu and translates to "Best of the Street Fighting."
As a boy, before he began studying judo, Marchetti began training in boxing with his uncle when he was 7 years old. His uncle was a heavyweight boxer and an All Service Heavyweight Champion.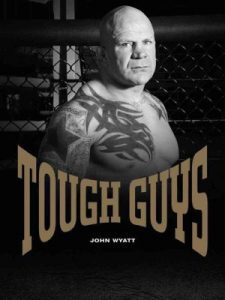 After leaving home when he was too young, Vincent Marchetti supported himself by fighting in underground fights for the Mob in Jersey, in Chinatown and for many different clubs. He met heavyweight boxer Chuck Wepner, whose fight with Muhammad Ali inspired Sylvester Stallone to write the script for the movie Rocky (1976). Marchetti and Wepner became close friends and in 2013 both were included in John Wyatt's book Tough Guys.

Vincent Marchetti owned Kearny Martial Arts in New Jersey for over 48 years and the school was considered to be the oldest of its kind in America. He taught karate, judo and jujitsu, and his style of Michi Budo Ryu which combined the three, always making sure all his students had strong self defense skills. He also trained law enforcement.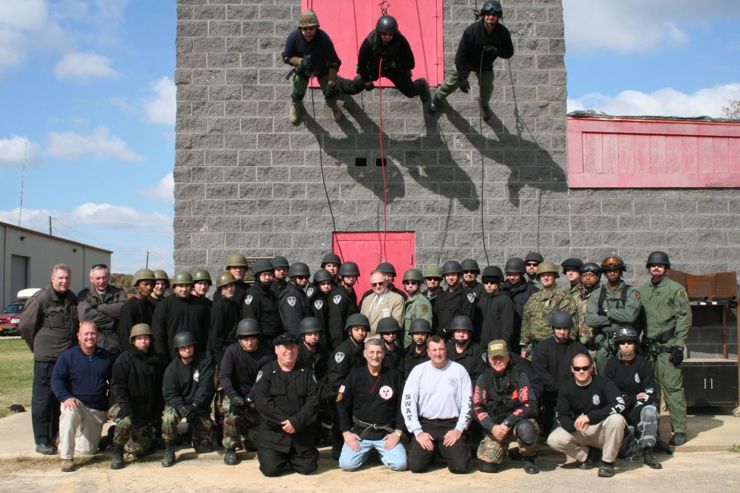 Vincent Marchetti was an Army veteran and trained Navy Seals, Green Berets, White House security officers, the U.S. Capitol police, U.S. Air Marshals and the Department of Defense (DOD) Swift Reaction Team, which is comparable to a police SWAT unit among others and he did so for free.
Vincent Marchetti believed in honor, respect and dignity and honesty and truthfulness meant everything to him. His handshake was his word and he kept his word and he taught his students to do the same. He taught 3 types respect in his school, self respect, which included respect for their uniform, their training, and their speech, second, respect for parents and family and third, respect for other people. When a student asked him why he taught his students to fight so well, and yet told them not to fight, he explained that it is all based on respect. When you respect someone you do not hurt that person. If someone disrespects you and wants to hurt you or your family you teach them respect by being a great fighter. The last thing you want to do is fight, but you still have to have the ability to control yourself and to protect yourself and others when necessary.
His school was known as "The House of Pain", not only because the hard workouts produced students with good martial arts skills and with self control and stamina, but because Vincent Marchetti wanted students to understand that no one wins in a fight, every person walks away hurt. Vincent Marchetti did not use some of the old school techniques in training his students, like toughening the knuckles by punching cinder block walls, breaking rocks etc. because these training techniques are not healthy and cause a loss of the hand dexterity necessary in today's world of technology. Besides, thankfully, we no longer live in a culture where our hands are used as weapons. He did teach them that the mind wins the fight and what they studied with him helped them to develop a winning mind.
Mr. Marchetti not only taught martial arts techniques, but he also taught martial arts history to his students, and not just the history of their own arts, but the history of many other martial arts out of respect for those arts.
Vincent Marchetti was on the Board of Advisors for the World Head of Family Sokeship Council and he was very tough on those in the martial arts who did not put in the time and yet wanted to take on titles. He wanted honesty and transparency in the martial arts.
Grandmaster Vincent Marchetti passed away on Wednesday, September 5, 2018, after fighting cancer. His greatest source of pride was being part of the martial arts and he shared his love of the arts with everyone.
Sensei Marchetti will be missed by all of us in the martial arts, but especially by his students, who gifted him with a simple plaque that hangs on the wall of his Kearny Martial Arts dojo which reads: "If a student fails to learn, a teacher fails to teach. You never failed us!" And it's signed, "Your devoted students."
Kearny's Vincent Marchetti Trains Military & Your Average Joe