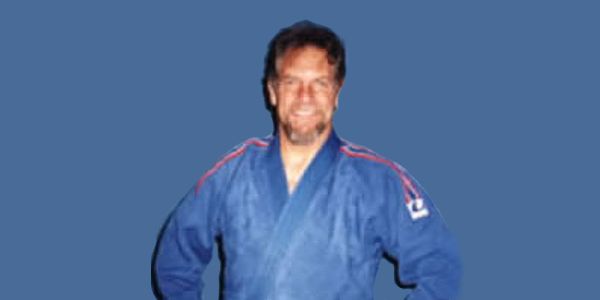 Sensei Dale Kahoun has been training in Martial Arts for over 40 years. He currently holds a Godan in Kodenkan Danzanryu Jujitsu, a Sandan in Kodokan Judo, and a Nidan in Kenjuryu Kenpo Jujitsu. He has trained in Aikido, Eskrima, Kashima Shinryu, and has been a Police Defensive Tactics and Impact Weapons Instructor for eleven years (certified to instruct police instructors). He has been an active police patrol officer for 25 years.
Sensei Kahoun was a student of Dai Shihan Sig Kufferath. Sensei Kahoun's Judo Sensei include Charles Robinson and Mervin Tate of the United States Judo Association. He is a life member of the American Jujitsu Institute, a lifetime member and a founder of Kilohana Martial Arts Association (still Secretary and Sergeant at Arms), life member # 682 of the United States Judo Association, a life member of the American Judo and Jujitsu Federation, and a Jujitsu Board Member for the United World Martial Arts Federation. Sensei Kahoun is an (honorary) California representative for the Hawaii Martial Art Society.
Sensei Kahoun has a lifetime California Teaching Certificate for California Community Colleges for Martial Art (PE), has taught at community colleges, parks and recreations departments and private dojos. Sensei Kahoun is now head instructor at his own small school, Mushinkai Judo and Jujitsu Dojo, 300 7th Ave. Santa Cruz, CA 95062. His wife Annette (Jujitsu Nidan) is second in command.