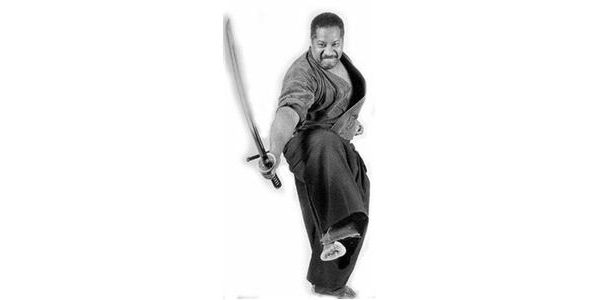 Professor Darrell Sarjeant is the founder and chief instructor of the Kamau Njia System of Self-Defense. Born in Staten Island, NY, he began training in the Arts of Tae Kwon Do and Karate at the age of five.
At the age of fourteen, Sarjeant began training formally in the Art of Shotokan Karate Do under the guidance of Nick Bruno, Sensei. Bruno Sensei was a direct student of Grandmaster George Cofield, founder of the famous Tong Dojo in Brooklyn, NY. As Bruno decided to move his family to Florida, he introduced the class to Ralph Gastiaburo, Shihan. Gastiaburo was a senior instructor under Grandmaster Pete Siringano, Sr., chief instructor of Goshindo Kempo Karate and Samurai Ryu Jiu Jitsu. Gastiaburo was one of the top competitors on the East Coast in fighting competition during the late 60's and early 70's.
Darrel Sarjeant studied the Arts of Goshindo Kempo and Samurai Ryu Jiu Jitsu for a period of five years. After this time, he began training in the Art of Goju Ryu Karate Do under a variety of instructors. He received his first-degree black belt under Glen Nieves, Sensei. He then continued his training under Hiram Diaz, Kyoshi of USA Goju Ryu and Chinese Goju. From Diaz Kyoshi, Professor received his second through fourth degree black belts. During this time, the Professor received training in Japanese/Okinawan Goju Ryu under Rico Guy, Hanshi of the US Budo Kai Kan attaining the rank of third degree black belt. Sarjeant ultimately received his fifth degree black belt in Goju Ryu under Grandmaster Ron Van Clief, Shidoshi, founder of Chinese Goju.
While training in the Art of Goju Ryu Karate Do, Sarjeant began serious study in the Art of Ju Jitsu through the Vee Jitsu lineage. He first began training under the guidance of Grandmaster Lil' John Davis, Founder of Kumite Ryu Ju Jitsu. He then began learning Combat Jiu Jitsu under Grandmaster Billy Davis, founder of the Davis Jiu Jitsu Self-Defense System. He ultimately went on to train directly under the guidance of Dr. Moses Powell, Grandmaster of Sanuces Ryu Jiu Jitsu. Sarjeant has also had the opportunity to learn aspects of Vee Jitsu directly under the late Grand Professor Florendo Visitacion and Professor David James, Inheritor of Vee Arnis Jitsu. He was later examined by the US Budo Kai Kan, under the guidance of Grandmaster Rico Guy, and awarded the rank of sixth degree black belt Kyoshi (Professor) in Ju Jitsu and Kempo. Master Sarjeant was also awarded the rank of fifth degree black belt Renshi Shihan (Asst. Professor) in the Art of Aiki Jitsu under Grandmaster Ron Van Clief, Shidoshi.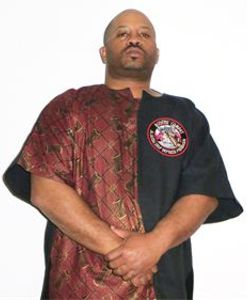 Today he continues his training in order to broaden his knowledge of various fighting systems. He is currently training in various aspects of the Filipino and Indonesian Martial Arts, along with the study of African Dance and Fighting Arts. He is at present a student of Ama Guro Rufino Pambuan 5th Generation Inheritor of the Art of Pambuan Arnis Tulisan Caballero Mano Mano.
Through his deep commitment to his community, Darrel Sarjeant has taught at several after school programs, nonprofit organizations, and group homes. He has worked with former criminal offenders, at risk youth, women's groups and senior citizens. Professor Sarjeant was featured in the Black Heroes of the Martial Arts book along with other leading African American masters of the martial arts. He has been seen in several martial arts publications such as Karate International, American Karate Magazine and Action Magazine. Master Sarjeant has taught workshops throughout the country including New York, New Jersey, Pennsylvania, Maryland, Florida, California. North Carolina, Louisiana and Oklahoma. He was featured in the Introduction to Aiki Jitsu tape by Grandmaster Ron Van Clief and has won several trophies in fighting, forms, and self-defense competitions. He has also spoken and taught Rape Prevention workshops in various Colleges, Universities, and Women's Fitness Clubs including Wagner College, Langston University, and Better Women's Fitness Gyms.
Master Darrell Sarjeant resided in Oklahoma City, Oklahoma. He served as the President of the Silent Warrior International Martial Arts Association and was the chief instructor of the Silent Warrior School of Defensive Tactics. In addition he was the owner of Silent Warrior Protective Services & Investigations, and often provides personal security services. Clients have included Craig Hodges (former NBA player), T'keyah Crystal Keymah (actress) and several leaders in the business and entertainment world.
Professor Darrell Sarjeant realizes the need for self defense in both the young and old alike. With over 30 years experience in the Arts, he has worked diligently to develop techniques that are easy to learn yet effective for all age groups regardless of size or sex.