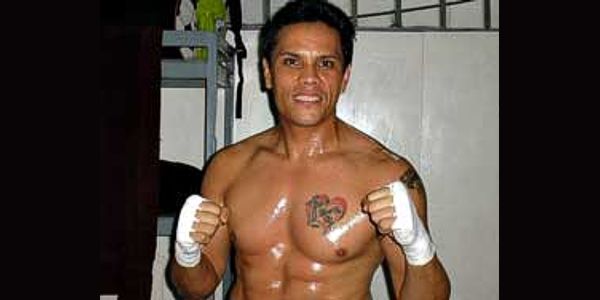 Daniel Docto aka "Doc" is of Filipino and American decent. He was born in the United States and moved to Thailand when he received an invitation by Mr. Wong, who saw his great passion for the Sport of MuayThai and the nation of Thailand.
As a youth, "Doc" played football for seven years, enjoyed boxing, and was full contact martial arts champion. He joined a Special Forces Army unit, was the 1993 California Kickboxing Champ, and he won awards from Fairtex SF for fighting and training high quality fighters. He owned one of the first Muay Thai Schools in Northern California which he ran for 12 years. He was also a Correctional Peace Officer at San Quentin CA State prison.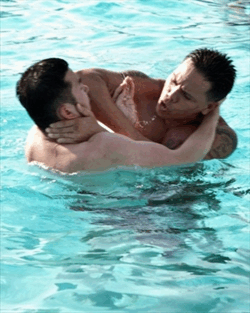 Daniel Docto is one of Kru Vut Kamnark's senior instructors (U.W.M.T.A./ Vut Promotions), and he has done seminars in Florida, Reno, Sacramento and Las Vegas, and has taught Muay Thai Fitness in over 40 different facilities.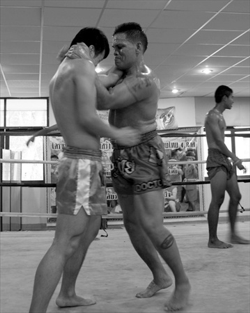 In February 2006 he gave up his American lifestyle and moved to Thailand to support and to serve "The King of Muay Thai" as he builds a passionate team that will share the amazing benefits of the toughest sport in the world – Muay Thai.
In the year 2004, Thailand started the first Muay Thai College in Thailand to give a BA, MA and a PHD in Muay Thai Studies to Thailand nationals for the purpose of bringing Royal Muay Thai back into the schools, colleges and universities of Thailand. In 2009 this college graduated the first 14 University Professors, one female, to begin teaching the Thai people the history of Muay Thai.
"Doc" started Muay Thai Missions in 2007 to give back to Thailand and the Thailand Muay Thai Family.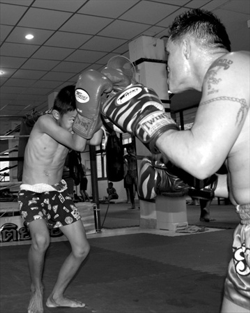 In 2010, the Muay Thai College opened its doors to 8 foreigners (farangs), one from USA, two from South Africa, two from Italy, one from Canada, one from Brazil and one from England. For the first time in history Thailand certified farangs as full Muay Thai Kru teachers in Thailand Muay Thai. Daniel C. Docto aka "DOC" is one of those 8 farangs Muay Thai Kru (teachers) to graduate from the Muay Thai College. He is now certified with the Thai government and he is currently employed by Thailand's educational system. (See Certificates below)
"Doc" is happily married to Zina Beth and has a beautiful daughter Rosie, a handsome son D.J. and a loving daughter Margot and "Doc" is the joyful grandfather of 4, Kylie , Cassidy, Toby and Titus.