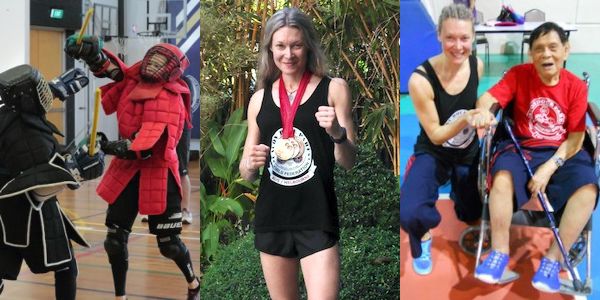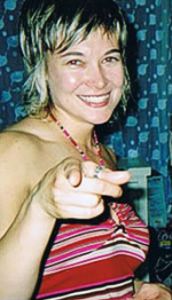 Two representatives from South Australia, Master Vince Palumbo 8th Dan, and his student Dr. Andrea Wheatley went to fight in the women's stickfighting division at the 2006 WEKAF Invitational NSW Stickfighting Championships held on Saturday April 8, 2006 in Wollongong of New South Wales. The tournament was sanctioned by the World Eskrima Kali Arnis Federation representative, Mr. Peter Mc Nalley and it was attended by some of the best stickfighters in the country who come to compete in the games.
Dr. Andrea Wheatley is a student of Master Vince Palumbo, and she has been training for about 3 years now at the International Combative Martial Arts Academy on 96a Grange Road at Welland in South Australia.
She is one of Adelaide's leading Osteopath Specialists, and she has her clinic in North Adelaide! Dr Wheatley specializes in treating children that have suffered different kinds of head traumas.
Andrea has competed in the 2005 World Championships, which were held in Los Angeles, and she just lost the contest in a great bout on a 'split decision' to the current female World Champion Stickfighter.
Unfortunately when Andrea turned up in Wollongong to compete for the Women's Stickfighting title, she was told that there were no female competitors for her to fight against, so feeling some what disappointed, she asked the organizers if she could compete in the Men's under 75kg division, then to her shock and dismay, the organizers discussed the idea with Master Vince Palumbo, and he also felt that she was more than capable of holding her own against the men in that division. (Andrea weighs 58kg!)
Andrea went on to have 6 fights on the day, she won the double stickfighting division, and won a Silver medal in the single stick fighting division, and she also won a Bronze medal for her great effort in the Open Filipino Martial Arts Forms Division.
Andrea received a standing ovation from the other competitors, and the entire crowd as well, they all acknowledged her tremendous warrior spirit on the day of the competition.
Both Andrea and Master Vince are preparing themselves to compete in the World
Championships, which will be held here in Adelaide, in the month of November later on this year!