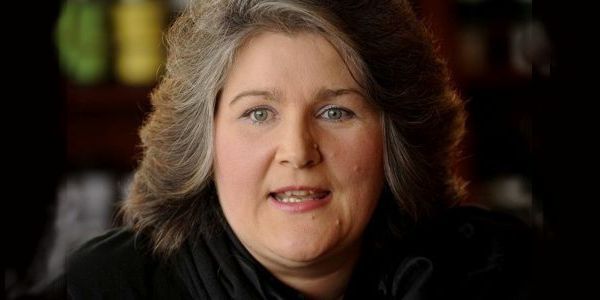 A former world jujitsu champion and three-time Martial Arts Hall of Fame Inductee, Master Monua Cary is offering free women's self protection workshops in Billings.
During the women's self protection workshops, women will learn the importance of being aware of their surroundings and how to avoid a potential assault, Cary said.
"Women will learn techniques that could potentially save their lives," Cary said. "You are your first line of defense."
Violence against women is one of the most widespread of human rights abuses, according to The Department of Justice.
In the United States, 1 in 4 women will experience domestic violence in their lifetimes. Each day, on average, three women die as a result of domestic violence. Nearly 1 in 5 women have been raped at some time in their lives. And 1 in 6 women has been stalked.
Cary, 50, said she grew up in a household where she witnessed her mother being physically abused on a frequent basis.
"It was an example of what not to be, and of what to not let happen to me," she said.
But, Cary said, it's important for women to not look at themselves as victims or a statistic.
"When you plant that seed in your head, it sets you back both emotionally and psychologically," she said. "Thinking of yourself as a victim or potential victim, it puts you in a standpoint of loss."
Action, she said, is just as important as reaction.
In 1995, Cary was the first woman from the U.S. to win the Women's World Sport Jujitsu Champion title. She went on to work as the head coach for the U.S. jujitsu team in years following.
"My goal is to help build basic concepts and virtues of honor, integrity, loyalty and courage into humanity," Cary said. "I believe this is the legacy we should leave to our future generations."
Cary, of Reno Nev., is living in Billings for the next six months while she helps care for her 25-year-old son while he undergoes chemotherapy treatments for Hodgkins lymphoma.
She said while she is here, she wants to give back to her son's community by offering her credentials to women whom are interested in self protection.
The best way to effectively protect yourself, Cary said, is to take a proactive approach and the necessary steps to prepare yourself mentally and physically.
"It's not just about technicality, it's also about what's in here," Cary said while pointing to her heart. "When your heart and mind come together, coupled with technicality, that's when total awareness can happen."
Her coursework for the women's self protection workshops is structured on an individual basis, she said, and is available to women of all ages and experience levels.
"Whether you're an 80-year-old grandma or a 4-year-old child, the same principles apply," Cary said.
The women's self protection workshops will coach women on the hands-on skills of self-protection as well as principals that will reduce risk of being assaulted.
Cary encourages women to form small groups within their workplace or churches who are interested in learning self protection techniques and principles. She said she will teach individuals or groups in their homes, churches, at a workplace or the YWCA.
To schedule a time or for more information, call Cary at 775-843-2345 or email monuacary@hotmail.com.
Billings Gazette By Carmen Irish