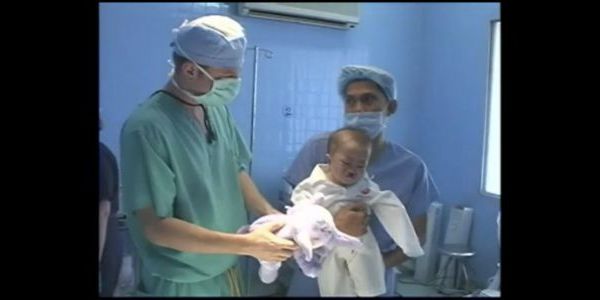 Dr. Barry Steinberg is one of Mr. Ed McGrath's Senior Isshin Ryu students and he does God's Work.
"Barry, Ed and I watched the video all I can say is that you and your team are ANGELS!" says Eugenia McGrath.
"Due in no small part to the values my sensei instilled in me. Thanks!" says Barry Steinberg.
This video is an interview with Dr. Barry and shares about The Ride for Smiles fundraiser which helps children grin again by raising money for the Facing  Futures Foundation. For over 15 years, this foundation has focus on the surgical correction of birth defects found in children from remote areas of the world. Because these areas do not have the medical facilities necessary to help them, the Foundation brings each child to Jacksonville, Florida, to allow proper conditions and assemble the best team of doctors needed for the case. Dr. Barry Steinberg is one of the special doctors who performs the surgeries that change peoples lives!
About Facing Futures Foundation
Facing Futures Foundation was founded in 1998 by Barry Steinberg, PhD, DDS, MD, FACS, Director of the Center for Pediatric Craniofacial Disorders in Jacksonville, Florida. Under Steinberg's leadership, the volunteers with Facing Futures carry out his mission to enhance the health and well being of pediatric patients with facial disorders in Jacksonville and all over the world.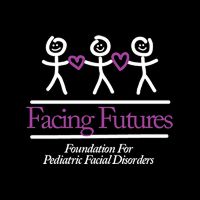 Steinberg works with a team of nurses, anesthesiologists, surgeons, anaplastologists and other professionals to provide free medical care to hundreds of children.
Steinberg… "If I can help them, I will."
Facing Futures Foundation Mission
To provide medical care to children with facial deformities who would not otherwise be helped by:
– Attending annual medical missions to developing countries
– Training local doctors in those countries
– Bringing children with more severe cases to the US for longer-term attention
The Facing Futures medical team is made up exclusively of volunteers from a variety of specialty areas:
Craniomaxillofacial Surgeons
Neurosurgeons
Plastic Surgeons
Otolaryngologists
Speech Pathologists
Anesthesiologists
Specialized Nurses
Facing  Futures Foundation Web Site
Visit Facing Futures Foundation on Facebook