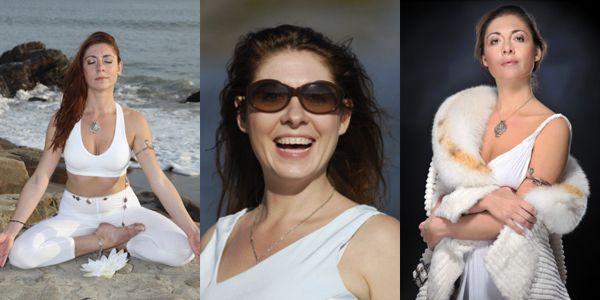 Dr. Marina Ustinova received her medical degree at the age of 23 from Samara University in Russia, where she next completed a year of post­doctoral dermatology training.
In 1996, Dr. Marina Ustinova published her first scientific work, "Demodex Folliculorum in Clinical Examples of Acne Vulgaris and Acne Rosacea" and assisted the head of the Dermatology Department, Professor E. Orlov, M.D., Ph. D., in consulting for the regional Plastic Surgery Center
In 1997, Dr. Ustinova lectured as a skin care consultant for the Swedish International Beauty Corporation during her medical school studies in St. Petersburg, which she completed in 1998.
She received a European license for the French skincare line, Les Complex Biotechniques, began working in esthetic medicine as a skin specialist.
Among Dr. Marina Ustinova clients were models, politicians, business executives, and people from a wide range of backgrounds.
In 1999-2000 she joined an international team of postgraduates at the California Pacific Medical Center, and participated in a study of the molecular basis of moto­neuron degeneration in Amyotrophic Lateral Sclerosis
Since 2000, Dr. Marina Ustinova has continued her postdoctoral training and has become affiliated with the Dermatology Center of San Francisco where she is working with Dr. Peter Panagotacos, an acknowledged authority in the field. She has also lectured at the Miss Marty Beauty Schools in various areas of cosmetic dermatology. In August 2002, she received a license as a Micropigmentation Specialist (MPS)
Since December of 2005, Dr. Ustinova has worked and lived in Los Angeles. She has worked in the Beverly Hills office of Dr. Graig Ziering, founder and medical director of the Ziering Medical Corporation. Her four years of service to the hair restoration industry was recognized in June 2005 by the Russian Academy of Dermatology's Art of Hair Restoration division
In order to achieve her medical goals in the US, Dr. Marina Ustinova has worked at different jobs including caretaker for an Oscar­nominated blues musician. Her women's nature and ambitions inspired her to participate in the groundbreaking Miss Russian California contest. After finishing modeling school, Dr. Ustinova also represented businesses and companies at trade shows all around the USA.
The increasingly deeper understanding of human nature her life scenario brought her has given Dr. Ustinova the realization that true beauty is in the soul of human, and so she became a certified Kundalini, prenatal and postnatal yoga instructor, and a Reiki practitioner.
In her anti­aging yoga classes, Dr. Marina Ustinova applies her years of knowledge in anti­aging medicine to teach rejuvenation through loving skin and hair care and other life style habits.
Marina Ustinova's DVD, "Kundalini Yoga For Rejuvenation" reached thousands of people in Russia. Her book, "Evolution of Love" which she wrote while covering the life of a Russian­speaking community as a free­lance journalist, taught her that there are stories of real success in our searches for real love.
Dr. Ustinova's last job was as international trainer for the Nanotech Skin Care Company which gave her the opportunity to work with an amazing team of bright people and travell around the world teaching doctors and estheticians the Forlle'd anti­aging, luxury skincare system.
As a member of the American Academy of Anti­Aging Medicine, Dr. Ustinova works part­time in the Surgical Art Institute in Beverly Hills and teaches private classes in anti­aging yoga. She is also in the process of introducing her new programs "Wise Body, Young Mind" and "Habits For Rejuvenation."