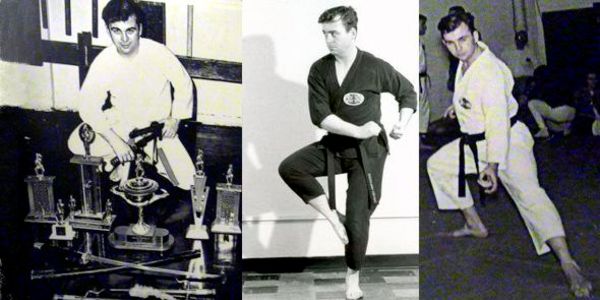 Grandmaster Doug Dwyer's involvement in the martial arts has spanned more than fifty-five years. During that time he has been privileged to train with and learn from many highly skilled martial artists.
Beginning in 1954, he joined a Judo class taught by Art Broadbent (Sandan) and ten months later, enlisted in the United States Coast Guard. His training continued in Boxing and Judo. After being Honorably Discharged, he trained under Charles Gruzanski (Shodan) in Judo and Karate and was promoted to Rokyu in Kyokushinkai Style of Karate.
It was there that he met John Keehan. They became fast friends and studied and trained together. Seeking a deeper understanding of the Discipline and determined to acquire more advanced training, in 1962 they traveled to Arizona to study with Master Robert Trias. Trias was a 7th Degree Black Belt at that time and proficient in Shorei-Goju, Kempo, and Shotokan Karate. The training was intense, and after six months they learned several formal katas, Taezu Naru Waza techniques (speed forms), knife and club defense, open hand fighting and defenses against multiple attackers.
Following this mind-opening experience, it was back to Chicago where Doug continued his quest for Black Belt, which he earned in 1963. It was during this time that he began teaching, continued his own education in the Arts and received the rank of Rokyudan in 1970. It has taken him years to perfect the finer points of heavy breaking, the use of Asian weapons, and perform the formal katas, ro train other Black Belts and to hold the rank of Judan, Black Belt 10th Degree.