Martial artist Ernie Reyes Jr. was born on January 15, 1972 in San Jose, California. He has brought much to the martial arts community with his father, Ernie Reyes, Sr., Founder of Ernie Reyes West Coast World Martial Arts, and to the rest of the world through his films and television appearances.
You will remember teenager Ernie Reyes Jr. as Keno in 1993's Teenage Mutant Ninja Turtles II, and as Johnny, the lead character, in Surf Ninjas. A younger Ernie was Tai in 1985's The Last Dragon, as Prince Tarn in the same years Red Sonja. He is also known for his work on The Rundown (2003), Indiana Jones and the Kingdom of the Crystal Skull (2008) and Rush Hour 2 (2001) and in in numerous television shows including NCIS: Los Angeles, The Librarians and Doubt.
Ernie has spent years training in martial arts, performing as a member of his fathers West Coast Demo Team, fighting in MMA's Strikeforce and in films and on television, but now, according to his family, Ernie is fighting for his life after suffering Kidney failure.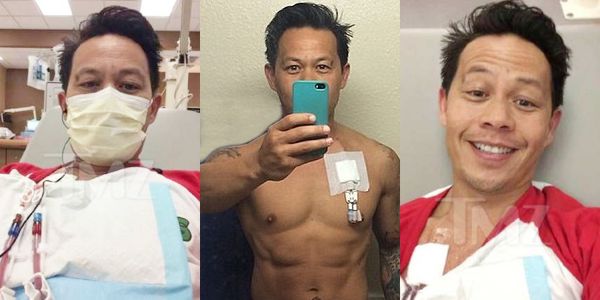 Ernie, now 46, is hoping for a kidney transplant after his own kidneys began to fail in March, 2015. In and out of the hospital in Texas and with his eyesight failing, Ernie is in the process of getting on a transplant list. Until a kidney becomes available he is receiving dialysis treatments 3 times a week 4 hours a day.
A fundraising page has been set up to help with mounting medical bills and to keep people updated on his progress.