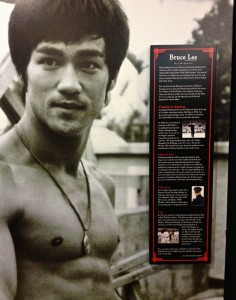 The Los Angeles Beat ~ Karate, Kung Fu, Judo, Taekwondo, Jujutsu, Muay Thai… Here in Los Angeles, and the United States as a whole, we are very familiar with the names of many of the more common Asian Martial Arts forms. We've watched Bruce Lee, Jet Li, Chuck Norris and Jackie Chan kick ass on-screen and rooted for David Carradine and Honey West in old TV re-runs. From the 1960′s forward we've laughed at campy over-dubbed Kung Fu and Ninja movies while simultaneously being completely mesmerized by the astounding magic of their athleticism. We even know the click-clack sound of long wooden nunchucks and are familiar with those sharpened little stars that are thrown with deadly aim like tiny shiny frisbees.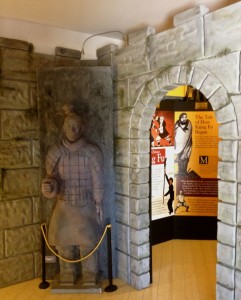 But one thing I bet that many of you would never have guessed is that humble little Burbank, known mainly for its movie studios and its easy-to-use airport, holds a one-of-a-kind museum dedicated to the martial arts. The Martial Arts History Museum is literally the very first museum in the world created to concentrate on the whole package. Instead of focusing on one specific martial art, say karate, as many museums do, this one uses a wide-angle lens to examine all of the martial arts and looks at all facets of this ultimate human weaponry as an interconnected whole.
The museum is the brainchild and passion of Michael Matsuda, a grandmaster of Monkey Kung Fu, who has been practicing various martial arts forms since 1968 when he began taking judo classes at a Japanese Community Center in Sun Valley.
Since then Matsuda has been hyper active in the Southern California martial arts community– promoting championships, writing books on the subject, producing instructional DVDs and acting as contributing editor to several magazines, all while continuing to study and practice judo, jujutsu and of course kung fu.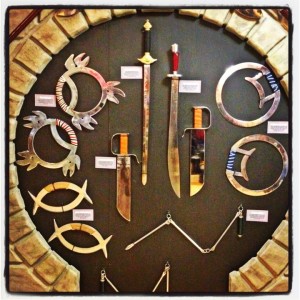 In 1999 he planted the seedling for this museum as a traveling exhibit, touring and teaching the country about his beloved obsession. After briefly budding as a brick and mortar facility in Santa Clarita a few years ago, the Martial Arts Museum finally blossomed when it landed in Burbank in June 2011. Here it has thankfully found a permanent home.
Inside the museum, which has been designed by several of Matsuda's talented industry friends, some of who are artists for Disney and The Simpsons, the evolution of various martial arts practices are broken down by country and also into easy to follow timelines.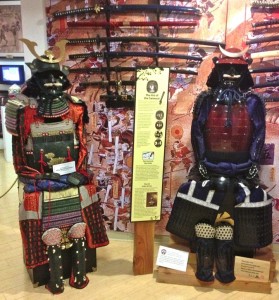 This made it very easy for a martial arts novice like myself to follow and understand. It certainly broadened my perspective of the art form after reading the clear and simple descriptions of how each individual Asian country developed its particular brand of fighting and what the specific differences are that makes each unique. There are colorful displays devoted to China and the art of Kung Fu, Japan with its extremely varied fighting types ranging from Samurai to Ninja to basic Karate, Korean Judo, Hawaiian Lua, Filipino Kali and Thailand's Muay Thai.
You can gaze in wonder at some of the intricate weapons used by each of the disciplines. The Filipinos had sharpened swords of all styles, while part of the Korean arsenal included weapons resembling pitch forks and sickles which clearly had their origins in early Asian agriculture.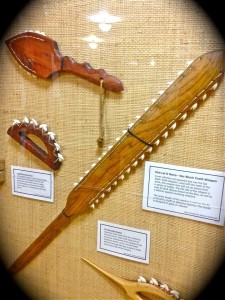 My favorites were all from Hawaii where no metal was available. Instead the ingenious Pacific Islanders relied upon the open seas and their sturdy forests to construct dangerous looking weapons from pointy white shark teeth and polished wood.
The timeline, which runs along the top perimeter of the museum and continues in its final room, gives a clear view of how the martial arts have embedded themselves quite thoroughly in American popular culture.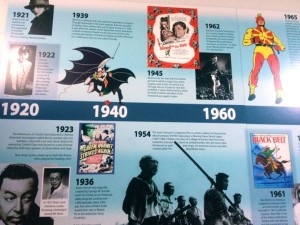 From the 1920′s to the present day, Asian fighting styles have had appearances in films, TV shows, comic books, songs and animated series. Anyone remember Hanna-Barbera's mid '70′s cartoon Hong Kong Phooey? The pop culture references are fun and necessary, a direct connection which touches pretty much everyone entering the museum.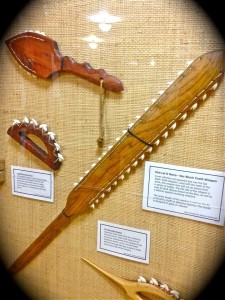 Before leaving the museum you may be lucky enough to have a chat with Mr. Matsuda himself, who will answer all relevant questions and may also share stories about his own long history in the martial arts world. This special little museum is definitely a labor of love, but it also fills a need in uniting the branches of a monumental art form and making them accessible to a person with no prior knowledge or experience.
The Martial Arts History Museum: 2319 W. Magnolia Blvd., Burbank, CA; (818) 478-1722