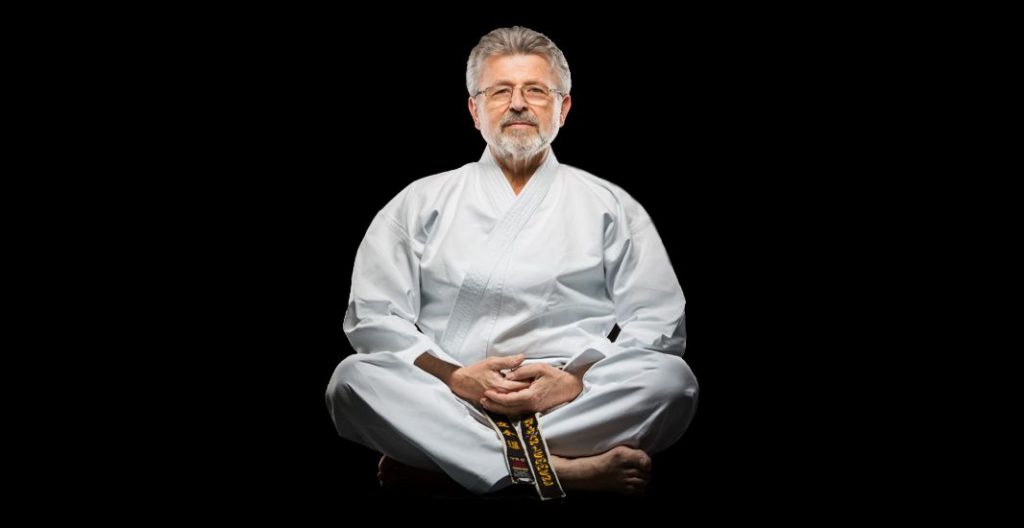 Geert Lemmens is the founder of Kadgamala Karate. He is a journalist, former TV commentator (Eurosport), lecturer in martial arts education (MAIA Elite) and ring sports coach in boxing and kickboxing. He founded the World Association of Kickboxing Organizations or WAKO in 1977, the Kadgamala Organization in 1979, and the IAKSA in 1987. He owns and operates Lemmens Martial Arts Academies in Germany.
Shihan Geert Lemmens holds the following ranks:
10 Dan Kadgamala Karate
10 Dan Kickboxing (IAKSA)
9 Dan Kyokushin Budokai
8 Dan DKV
7 Dan Kyokushinkai
6th master degree WAKO
Gant d'Argent Boxe Francaise
He is one of the world's most respected karate fighters of the 1960s and 1970s and has won countless medals and cups at national and international tournaments including European and World Championships. Shihan Geert Lemmens is considered a living legend.
Geert Lemmens can be seen in Elvis Presley's film, New Gladiators (1973) along with Ed Parker, Benny Urquidez, Roy Kurban, John Natividad, Steve (Sanders) Muhammad, Emil Farkas, Ticky Donovan and many other fighting stars of the Golden Era of Karate in America in the mid 1970's.
To contact Shihan Geert Lemmens or Lemmens Martial Arts Academy Heath visit their listing on the Martial Arts School & Businesses Directory by clicking on the badge on the left.