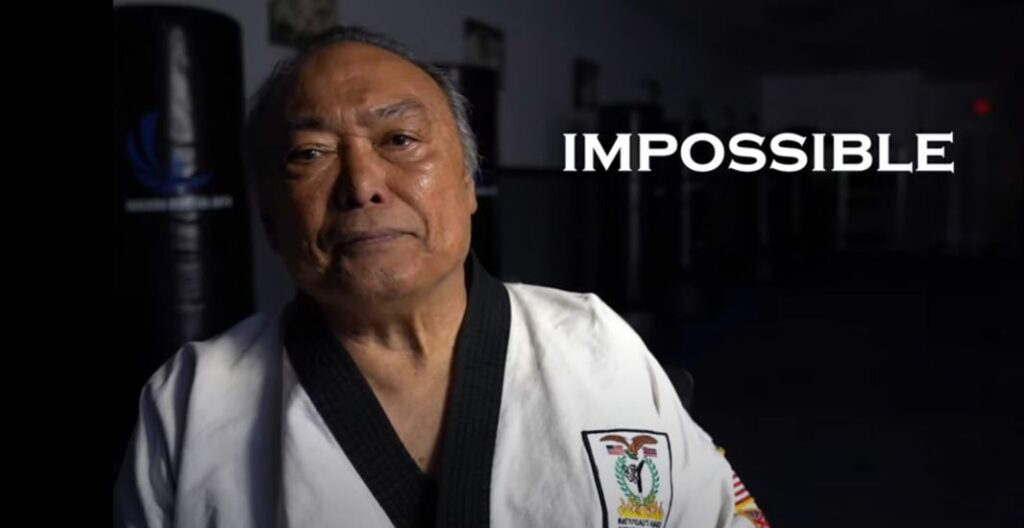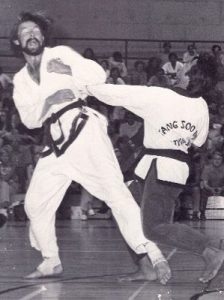 Tang Soo Do practitioner John Natividad was a world-rated karate fighter before his retirement from competition in 1975. He appeared in the Top 10 polls of such publications as Black Belt and Professional Karate. His biggest year was 1973, when he won grand championship titles at the International Championships, the Colorado State Championships, Yamashita Open, Northern California Karate Championships and first places at the Las Vegas Nationals and the Black Belt Team Championships in Washington, D.C. He also owns first-place and grand championship trophies from the '72 Western States Championships, '72 Las Vegas Nationals, '71 Four Seasons, '71 Pasadena Open, '72 Pacific Coast Team Invitational, '71 California State Team Championships, '71 Four Seasons Fall Team Championships, '70 International Team Championships, and the 1970 Mike Stone All-Star Team championships in California where he burst into the national spotlight by defeating the top 5 National ranked competitors, most notable were Whirlwind Fred Wren, Victor Moore from New York, and Joe Lewis. That night earned him the title of "Giant Killer". He finished second in the heavyweight division of the World Pro/Am in '70, second in middleweight at the '72 Top 10 Nationals in St. Louis and '72 Grand Nationals in Alburquerque.
John was a member of Chuck Norris' Championship team with Bob Alegria, Victor Guerrerao, Ralph Alegria and Dennis Young, which fought all over the United States and went undefeated for 7 years. This team fought the Japanese karate team lead by Halliburton in San Jose California and also fought and defeated the Jhoon Rhee team lead by Jeff Smith in Washington, D.C..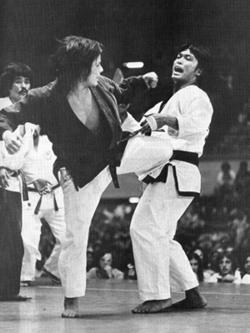 Many of us remember the 1973 fight between John Natividad and Benny "The Jet" Urquidez. It was one of the greatest non-contact bouts in history at the famous finals of Ed Parker's Long Beach Internationals where Natividad beat Urquidez 13-12 in overtime using a technique that Benny had taught him two weeks earlier.
At that point in time most of the top fighters were part of Southern California Professional Karate Association under Mike Stone and they trained and fought each other, exchanging ideas and often using each others techniques against each other.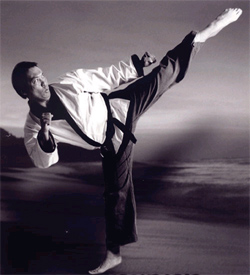 Born on November 29, 1946 just outside of Honolulu, Hawaii, John was of Chinese and Filipino decent. John went with his father to Germany at the age of 14, during his fathers tenure in the service. After returning from traveling and studying in Europe, at the age of nineteen, John began studying Tang Soo Do with Chuck Norris, and received his Black Belt from Mr. Norris in 1970.
John was part of the movie documentary New Gladiators financed by Elvis Presley. The film follows a team of five American fighters who took on the challenge of the best karate fighters in the world. The film was shot over a year and a half period. Team members included John Natividad, Darnell Garcia, Tom Kelly, Ron Marchini and Benny Urquidez. Ed Parker, Elvis's instructor, and George Waite, a well known karate practitioner, entrepreneur, and friend of Elvis's, led this team. The team traveled to England, Belgium and Germany competing their top karate teams. The United States Championship Karate Team, as they were called won every team event they fought.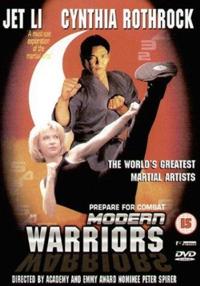 John Natividad was also featured in the television show, Modern Warriors (2002), which was a behind the scenes look into the world of martial arts masters, where over 80 of the world's greatest martial artists, including Hapkido Grand Master Bong Soo Han, demonstrated techniques and discussed modern warrior philosophy. The program had rare footage of some of the world's greatest kick boxers such as JOHN NATIVIDAD, BENNY "THE JET" URQUIDEZ, DON "THE DRAGON" WILSON AND BILL "SUPERFOOT" WALLACE. Commentary is by some of the top stars of No-Holds-Barred including RORION GRACIE, MARK KERR, KEITH HACKNEY and BAS RUTTEN. Modern Warriors shows the stars training and analyzes their techniques and discusses competitions such as K-1. It also discusses the differences in the sports styles and the spiritual styles of martial arts.
John received the Golden Fist Award, known as Karate's answer to the Oscar, given by Mike Stone, for Best Offensive Fighter and Technician from 1972 to 1974. He has been inducted into the INTERNATIONAL KARATE AND KICKBOXING HALL OF FAME and the MASTERS HALL OF FAME.
In the early eighties, John took over Chuck Norris' second school in Redondo Beach. This is the school where all the champions had trained. He opened a second school in Culver City where he worked with Gang members in an attempt to give them an alternative to the gangs. Then John moved to Las Vegas to finish his education, delving into pre-law. There he opened another school and called it John Natividads World Class Karate and Kickboxing Association. In a 1990 issue of Black Belt Magazine, Chuck Norris choose John Natividad as one of the top 20 Fighters in his United Fighting Arts Federation. John has affiliate schools in northern and southern California and he continues giving martial arts seminars and teaching private lessons.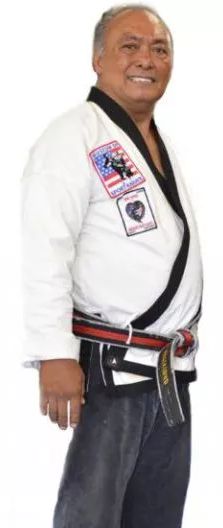 A Message From the Natividad Family
To all the family, friends, and fans of Grand Master John Natividad: It is with a heavy heart that I am informing all of you that my dad passed away gently last night, while I held his hand sitting besides him. My father is in a better place where he is pain free and walking with my mom and Savior. Please allow the family time to grieve and get things organized before contacting anyone with questions. We will be planning a public celebration of life, which I will announce once things are settled. With love and appreciation for how you all loved him. ~ Nani Natividad-Sciortino
RANK, ORGANIZATIONS and BOARDS:
Board of Advisors for USADOJO.COM
Western Tang Soo Do Federation
Board Member of East West Keno Association for Professor Bob Jones
Board Member of I.I.I.A studio for Dan Sawyer
Member Black Karate Federation (BKF) with Master ranking under Grandmaster Steve Mohammed.
Master ranking in Emery Childress's Chi-Haw Tae Kwon Do.
Board Member of Pacific Rim Tournament
United Martial Artists for Christ
To contact John Natividad and Rob Mancini at Natividad Karate Las Vegas visit the Natividad Karate Las Vegas listing on the Martial Arts Schools and Businesses Directory using the image
on the left.