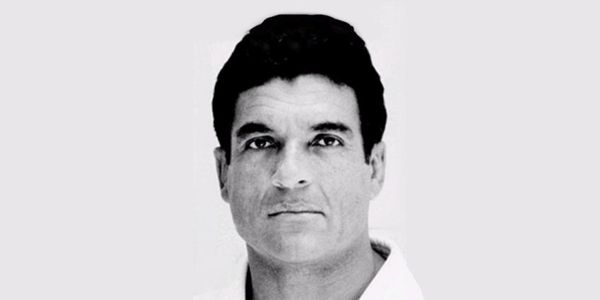 The oldest son of Helio Gracie, Rorion Gracie, put on a gi before he could walk. At 2 years old, he was already doing public demonstrations with his father. At an early age, he grasped the concepts and learned to teach under the tutelage of his father. He has embraced the principles and techniques established by Helio and is responsible for the tremendous explosion of Jiu-Jitsu around the world.
Around Christmas 1969, Rorion came to the United States for a 3 month vacation. After visiting relatives in New York and Washington, DC, he moved on to California and stayed at the Hollywood YMCA.
He had kept his return airline tickets, along with his cash, in a safety box at the Y. A few weeks later when the time came for his return to Brazil, he found out that a receptionist had stolen his money and his ticket. Not wanting to alarm his parents, he told them he had decided to stay longer in California. Through a friend, he got a job at a hamburger stand in the San Fernando Valley, just northwest of Los Angeles. Within a few days, he moved in with the family of a coworker.
Remember, the setting is 1970, the days of peace, flower-power and rock and roll. Jimi Hendrix and Janis Joplin are atop the charts. After 6 months, Rorion started to get bored and eager to return home to Brazil. Because he was so close, though, he thought he'd stick around long enough to see Hawaii.
Hawaii was wonderful — until the money ran out. Then, the tropical paradise changed dramatically. While looking for a job, he was so broke that he actually had to panhandle and sleep on newspapers on the streets. Eventually, by late 1970, he made his way back to Brazil.
In 1972, he returned to America for the summer, then went back to Brazil where he attended the Federal University of Rio de Janeiro for 5 years and graduated with a Bachelors Degree in Law. At that point, following a brief marriage and two children, Rorion made the most important decision of his life: In 1978, he landed in New York with a little over $2,000 in his pocket and a dream: to make his family's jiu-jitsu popular worldwide.
Rorion moved to Southern California and, through friends he met on his first trip, got jobs working as an extra in movies and television. At the same time, he put some mats down in his garage and every person he met was invited for a free introductory class. If they brought a friend along, they got another free class. Ten friends, ten free classes, and so on. Boy, did he take a beating! It was working, though; the word was getting around.
By 1989, Rorion had remarried and had five more children, and 120 students coming to take classes in his garage, with an additional 80 people on a growing waiting list. By then, Royce had come to the U.S. and was living with and teaching along side Rorion to help strengthen the establishment of Gracie Jiu-Jitsu here.
Through his contacts in Hollywood, Rorion started choreographing fight scenes for movies including those in "Lethal Weapon" and "Lethal Weapon 3" where he worked with Mel Gibson and Rene Russo. Playboy Magazine and leading martial arts publications all over the world were helping to spread the word through articles profiling Rorion and his Brazilian jiu-jitsu style.
The video, "Gracie Jiu-Jitsu In ActionTM" had been released in 1988 and quickly gained international popularity. Some of the most prominent martial artists in the country were coming to Torrance to take classes as they began to recognize the importance of incorporating the benefits of Gracie Jiu-Jitsu into their own styles. By 1989, having long outgrown the boundaries of Rorion's garage, the Gracie Academy opened its doors.
After opening the Academy, releasing the first instructional video series, "Gracie Jiu-Jitsu BasicsTM", was a natural consequence. Other videos followed, and by 1993, Rorion developed the concept of the Ultimate Fighting Championship. Royce stepped into the octagon and showed everyone, once and for all, what Gracie Jiu-Jitsu was all about. The world of martial arts would never be the same.
Rorion, the visionary, has produced several videotapes, both instructional and documentary, as well as the first interactive instructional CD-ROM, "Gracie Total Defense". He also developed the concept of combining jiu-jitsu instruction with fun in the sun on official Gracie Cruises. His G.R.A.P.L.E. program (Gracie Resisting Attack Procedures for Law Enforcement) has reached every major federal law enforcement agency and military organization, as well as most state and local police departments. The demand is overwhelming. His RAPESAFE® instructional course and video are the most realistic and complete form of self-defense for women available today. G.A.R.D. (Gracie Air Rage Defense)is the latest in Rorion's line of specialized self-defense programs, empowering flight attendants with the ability to subdue and control unruly passengers. This renaissance man never runs out of ideas that eventually become realities.
Rorion, who lives in Southern California with his wife, Silvia, is assuring the world that the legacy does not stop with him. On any given day, some of his nine children can be found at the Gracie Academy teaching, training and learning what it takes to carry on the Gracie tradition.
"It's like my family's art," smiles Rorion. "Timing is everything. We win by staying two moves ahead of the other guy."