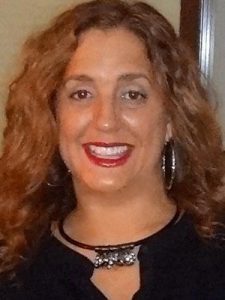 With ongoing budget cuts to schools across the nation, it is difficult to get kids to stay focused and enthusiastic about school. According to the U.S. Census Bureau and other sources, over 50 million students are currently enrolled in primary and secondary schools. The ability for them to continue on to college is another challenge. Yet for extra-curriculum and after school programs like Capoeira, the use of this unique Brazilian Martial Arts/dance and cultural expression has been a key to success for many.
One who knows this especially is Emi Gittleman, founder and executive director of 'Get Empowered!' With a Masters degree in Education and Multicultural Curriculum Development, she sees a tremendous need and an opportunity to bring about positive change thru innovative ideas, like those encouraged by 'Get Empowered!'
This unique, multicultural, integrative, program utilizes much of the elements of Capoeira as part of its core and structuring. While 'Get Empowered!' seeks to do a variety of things to help kids thrive and be empowered, Gittleman has a powerful source of support in Capoeira expert and trainer Fabiano Sabia Pinheiro. Pinheiro currently serves as co-director and entertainment facilitator of 'Get Empowered!'
Known to everyone as Sabia, the Brazilian-born Capoeira expert and trainer received his initial Capoeira Apelido level of accomplishment status at age 9.
His dedication and discipline to maintain and attain even greater levels of proficiency in the art and skill of Capoeira has never wavered. For almost 15 years he has strived and worked to bring Capoeira to schools and communities across the U.S.A. He has worked at establishing Capoeira programs at the Kipp Amp Charter Schools, at New York University's Tisch School of the Arts and others.
Capoeira, while Brazilian in spirit and nature has caught on. Like the various forms of Martial Arts and dance, that has become part of the American cultural mainstream, Capoeira is gaining an established creditability in schools and communities everywhere. It is not just nationwide in major cities like Los Angeles, San Francisco, Oakland, Houston, NYC etc. Capoeira is across the globe in places like London.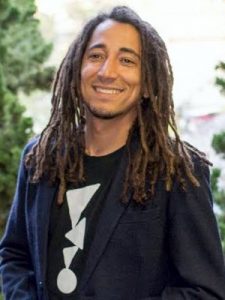 Since achieving his professorship in 2012, Sabia has strived to bring Capoeira to schools in the San Francisco Bay Area, like the One Purpose Charter School of San Francisco and the Oakland Community Charter School. Joining forces with Gittleman, and 'Get Empowered!' has only enhanced his dedication and encouraged him to bring Capoeira to an even wider audience.
Gittleman's vision and determination to establish 'Get Empowered!' programs in all schools nationwide is undaunted. Utilizing the culturally inclusive and multi-expressive Afro-Brazilian Capoeira is a dynamic approach. It is one she believes will help to transform the classroom and help overcome the current setbacks that our educational system faces today.
A recent report from the Center on Budget and Policy Priorities, noted that "most states provide less support per student for elementary and secondary schools than before the Recession." And, with this current presidential administration and bipartisan conflicts, it's perhaps likely that an increase in budget funding coming from government will not happen any time soon.
This is another reason why Gittleman and her 'Get Empowered!' vision of school programs is vital. As she and her staff see it, getting the kids involved in positive, community-orientated activities will help with self-esteem, deter bullying in schools and diminish the 'at-risk' factors that kids face when in school. This is especially true for children from low-income and poor families.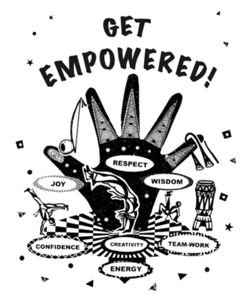 Capoeira in school districts such as Los Angeles have reported seeing greater parent participation in the educational setting. The Capoeira-Brazil, Los Angeles program requires a strict participation agreement signed by parents and students as part of the application process.
The results Capoeira schools and centers have witnessed across the nation are noteworthy. Gittleman's work as 'Get Empowered!' founder and executive director has been busy coordinating programs on the East Coast and the West Coast, simultaneously. Last year she established 'Get Empowered!' programs at YMCA centers of Greater New York, coinciding with their "Welcoming Week" a celebration of helping new comers to the U.S. build community and to integrate into mainstream society.
Working with charter schools in Oakland and San Jose has kept both Gittleman and Sabia excited about introducing a 'ground-breaking' approach to keeping kids engaged and enthusiastic not only about school, but about the future.
Sabia lives in Oakland with his wife Sarah and their two daughters. His commitment to 'Get Empowered!' utilizing his skills and experience with Capoeira stems from a happy and strong family life. It is one with cultural enrichment and of course, empowerment both at the individual and community level.
For more information about 'Get Empowered!' Its use of Capoeira and the other program outreach activities it envisions for your school, visit the Get Empowered! website.