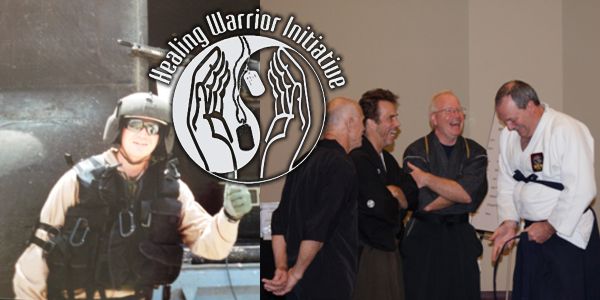 The year was 2004. I was on another deployment, as a Flight Surgeon in a forward operational area with the Army.  By this time I was very much a veteran "Doc," and had previously served in Bosnia, Kosovo and several other lesser-known spots.  Later, I would serve at Bagram Air Base in Afghanistan and would deploy to numerous domestic emergencies as well, including the 1996 Atlanta Olympic Park Bombing and Hurricane Katrina in 2005.  As far back as 9-11, I vividly recall sitting in an old Army tent watching the towers burn to the ground.  I was forward deployed in support of NATO Peacekeeping Operations in the Balkans, and watching those towers burn, I wondered if I would ever get home again?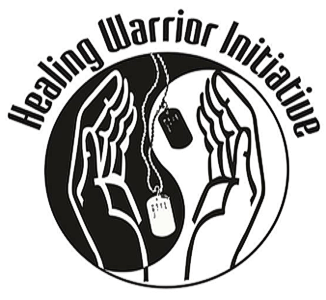 During these deployments there was always time to train, to really focus on the development of various martial art's skill sets and dig into the weeds of what "Budo" – the warrior lifestyle – really meant. Particularly, the study of Aikido or Taekwondo (and the occasional contact through e-mail and phone calls to my wife and family at home) were the things that kept me strong and functional while doing what I consider a rather difficult job.  The more mundane aspects of being a Flight Doc involved aviation medical records and keeping the pilots and aircrews up flying, but the more challenging part of being a Flight Surgeon involved the aerial medical support and the trauma medical evacuations out of areas that were taking casualties or were actively engaged in direct combat operations on the ground.  I literally fought my wars in the belly of a Black Hawk Helicopter, moving rapidly at one hundred and ten knots about two hundred feet "AGL" (above ground level) and nauseatingly banking and cranking to avoid being hit by ground fire, all the while fighting to save the life a life that was in our hands. In many cases we did exactly that, but in some cases we could not change fate – and that is where the idea of the Healing Warrior Initiative first began to form in my mind.  How do you deal with the death of your soldiers and friends – particularly when your eyes and face was the last thing they ever saw – this side of heaven.
How on earth do you deal with those memories?  How does a person manage to stay focused and well balanced?  How do you reintegrate back into the civilian world after so many deployments?  What sort of activities keep a person on track to have a happy and healthy life that is still rewarding and filled with love and the hope of a good future?  Where does that come from and how do you maintain it?  So many questions and concerns forced my own introspection, particularly when so many of my patients in my civilian career with the Veterans Administration as a Primary Care Provider entails daily contact with other veterans from every war since World War II gives one a perspective that I think is unique.   I have personally come to believe that the entire spectrum of the warrior experience is appreciated further when they share how they coped with the challenges they faced.   So many times I have learned that their positive coping skills are indeed similar to the practices of misogi (body purification, often accomplished through vigorous training) and the ancient ways of Budo.
Imagine you are in medieval Japan and you are Samurai.  Your experience by today's standards would all be classified as high intensity close quarter combat.  These types of experience lead to the highest levels of combat stress and post-traumatic stress disorders (PTSD) and adjustment disorders.  In ancient Japan, their approach to dealing with these stressors was natural with herbal teas, medicinal herbs, meditation, breathing exercises, regular physical training that was severe by today's standards, and a code to follow that taught proper activity and set clear guidance for honorable action. The main idea behind the Healing Warrior Initiative is an attempt to introduce today's warriors to these ancient ways.  We have some of the very best martial arts instructors from multiple disciplines come and teach their specific art and its nuances.  We also teach training concepts each year, and it's in this first session that we introduce body purification, meditation, and stretching – which we directly relate to modern evidence- based practices in medicine. Also, the soldiers and martial artists all train together throughout the day and, of course, communicate about their different experiences as they roll on and off the mats together.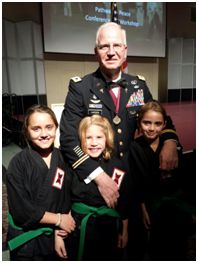 The end process is an event that has been building since our very first event in Annapolis, Maryland in 2009.  Our total attendance there was fifty-three participants – at last year's 2013 event we had over four hundred people either participating or attending the evening dinner and martial arts demonstrations.  Our fund raising goals generated several thousand dollars for the Wounded Warrior Project. We also donated several thousand dollars to our local community Veterans Park – all of this was made possible by martial artists giving back to both our veterans and our community.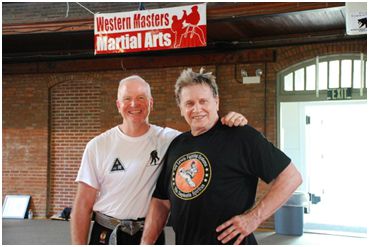 The late Grand Master Joe Lewis said it best: "What the Healing Warrior initiative is doing is at the very heart of Budo in helping to give back and take care of our Nation's veterans."   Joe was our featured instructor at the 2009 event, along with other martial arts superstars like Bill "Superfoot" Wallace, Shihan Dana Abbott or Kyoshi Kevin Blok.  Since that first event we have added other great instructors like Danny Dring, Roger Garrett, and Jeff Webb.  We still keep the tie in with our soldiers by focusing on our personal stories of the military and our shared experiences, and we have involved more veterans groups over the years to participate.  Specifically, we have volunteers who served in Iraq who function as battle buddies with any of the disabled veterans who comes to train. Once the training day is finished  we host a wonderful evening dinner event that includes a speeches given by retired senior military officers who talk about leadership and sacrifice.  War stories of real courage and honor teach the next generation of martial artists that leadership is a very real tangible asset – which the martial arts helps to inculcate in its practitioners.   We finish the weekend up with a brief Sunday session that pairs martial artists with U.S. Army Rangers, U.S. Army Flight Surgeons, and Wilderness Medicine experts who teach warrior skills that are not often thought of in a traditional dojo.  Participants learn fire starting skills, land navigation, water safety, and surviving the unexpected night out.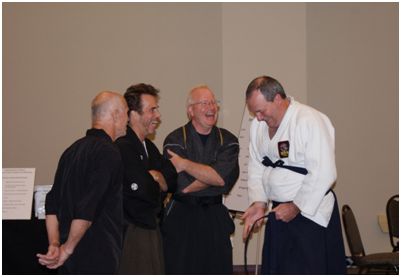 This year's Healing Warrior Initiative will be on October 25-26, 2014. Please consider supporting our 501C-3 charity event.  For details please go to http://healingwarriorinitiative.com/  or you can call us at (276) 356-3196.  Please register early and come train with our Nation's real heroes and warriors.   Morihei Ueshiba, the founder of Aikido, once said that the "Pathway to Peace" is found in training. We invite our fellow martial artists to consider attending and come walk with us as we find our own pathway to peace.
Rule One:  The Doc will do everything he can to save his soldiers.
Rule Two:  No matter what Doc tries – good men still die in combat.
Rule Three:  The Doc is willing to die trying to change rule Two.