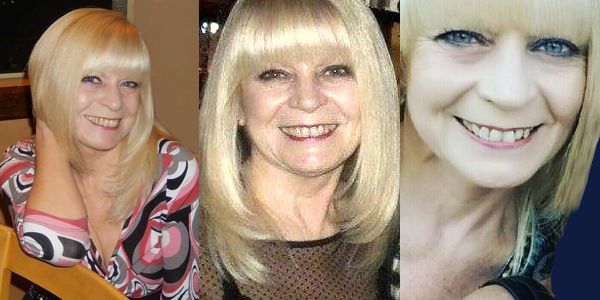 This is an interview with Black Belt Barbie Dickinson, promoter of the Las Vegas Legacy Internationals and so much more.
Question: Barbie Dickinson tell us how and why you began training in the martial arts.
Answer: I started training in the Martial Arts in the early 80's under the direction of Stan Witz & Marshall Kentish. I originally started training because Stan wanted to open up a school in Las Vegas. My thoughts were that if I were going to be a co owner in a business that I should become knowledgeable in all the aspects of that business in order for it to succeed. Once I started training and realized how valuable what I was learning was, my perspective changed. At that point my testing and moving up in rank within the Martial Arts was motivated by the want and need to become a Children's Instructor. I felt the best thing I could do was share this knowledge with others and if I could influence our youth in a positive way it would not only provide invaluable tools for them to work with in their future but it would also help create a better generation of people that would someday be in charge of our future. Children are our future!
We also developed a non profit program called Women and Children Against Rape. Offering free seminars and training to women and children in our community I felt was not only a way to give back in small payment for what knowledge I have received but also maybe a way to offer people a choice as to whether they become victims in our sometimes not so kind society.
Question: What styles did you train in, for how long, and under whom?
Answer: Stan and Marshall's original style was Shotokan and later Tang Soo Do (UFAF, Chuck Norris group). When opening our school though we decided that more knowledge we could share with our students the better, which influenced our decision to open up an American Style School. Over the years we trained with many notable Martial Artists in order to increase our knowledge so that we could provide our students with a more extensive training.
Question: When did you receive your black belt and from whom?
I received my 1st Degree Black Belt in 1988 under the direction of Stan Witz, Marshall Kentish, and Master Tim Brewer.
Question: What is your education (college, trade, professional) and work background?
I do not have a formal degree but have completed many college courses and seminars in different areas to increase my knowledge in subjects of personal and professional interest.
In my lifetime I have a work background in a lot of different areas. I have worked in management in grocery and retail stores (clothing, food, etc.) in Destination Management and Director/Coordinator for hotels etc doing conventions, meetings, seminars, and productions. I have been and owner and operator of a sign painting business. I have run a martial arts school, been an International and National Promoter for martial arts competitions and been Arbitrator for International and National Martial Arts Leagues. I have also been a substitute teacher in a private school.
Question: How has you martial arts training influenced your life to date?
All of the positive aspects of the Martial Arts that share with my students I have also been blessed with from my training in the Martial Arts including confidence, determination, focus, control, motivation, Ggal setting, good health and fitness, and self defense. I look at martial arts as not just something that I trained in but as a "Way of Life". Because of this the list of positive aspects that I have gleaned from the martial arts could go on and on.
Question: What would you consider your significant martial arts accomplishments, tournament wins, ect.?
I do not look at personal accomplishments as being that significant. I have competed (won & lost), been successful in the Martial Business (school owner), and started and developed Regional, National & International Martial Arts Competitions. These all pale though in comparison to what I think my real and most important accomplishments have been…and that is through my training and instructing the influence I have had with the students I have taught and my dedication to further Sport Karate.
Question: Where do you see yourself going and how do you see the martial arts affecting your future?
As I said in the one of the above answers, "Martial Arts is a Way of Life". Whomever I deal with and whatever I do will always be affected by my Martial Arts Training.
At this time it is very important to me to try to be a positive influence in the further development of the Future of Sport Karate. This is the reason for my involvement with Martial Arts events and the development of the WSKF.
Question: Who is you favorite martial artist? Celebrity and/or non-celebrity.
This is a very hard question to answer. Some of my very favorite non-celebrity marital artists have been many of my white belt students. Then of course there's awesome martial artists that have become some of my closest friends or associates including Cecil Peoples, Eric Lee, Al Dacoscos. Joe Halbuna, Richard Plowden, Karen Turner, Jim and Sue Hawkes, Dick Douglas, Tena Houser, Ted Tabura, Dan Sawyer, and Rob Bailey (My Son). (These are all celebrities in their own right)
Celebrities include Chuck Norris who has been an honored guest at quite a few of my events in the early 90's. Getting to know him and the programs he has implemented gave me an undying respect and admiration for him.
Question: Who has influenced you the most.
Promoters of martial arts events including Karen Turner, Ed Parker and martial arts
instructors and Rob Bailey and Cecil Peoples.
Question: What do you see as the difference between martial arts at the beginning of your training and today?
How important do you feel history, culture, and lineage is to the martial arts?
Answer: I feel it's very important to know who we are and where we come from. This gives us the basis and foundation for what we know and how we share it. I feel it is even more important though to carry on that linage and art by what we establish now and for the future. One thing we can always count on is that life is about change. We have a huge responsibility as a Martial Artist in helping to positively influence what we do presently and then also in how we help to shape the future of Martial Arts.
Question: What do you feel is the difference between a good fighter and a good martial artist?
A Good Martial Artists will most always be a good fighter. When we talk the talk and also walk the walk, when called on, because of our training and the way it has been developed within ourselves we will almost always be able to deliver when called upon. This is not always true with a Good Fighter. A Good Fighter that is not a Good Martial Artists, has only become proficient developed his skills on the surface (from the outside in). A Good Martial Artists has developed his skills and expertise from the inside out.
Question: What do you feel is an important lifetime achievement in the martial arts?
The influence and development I have had with my students (primarily children).
Question: How do you view the tournament circuit today versus yesterday, new events etc.?
I feel Sport Karate has been dormant for many years and has not progressed to the degree it should have. Our competitors are some of the most talented people involved in sports today but get very little recognition or benefits for their efforts. Too many events and Leagues/Circuits today are concerned primarily with the all mighty dollar. I'm not saying that as promoters we should not make a profit. We work hard for the success of our events and we should be rewarded handsomely in return as in any business. But if we made our primary goal to further the development and professionalism of Sport Karate in order to give it a more legitimate and respected place in the Sport World today I believe in the end we would be achieving this goal and many more important ones.
Question:. What is the most (or several ) exciting tournament moments that you remember?
Too Many Tournaments and memories to pick at this time. I'll think on this and see what I come up with to tell you the next time we talk.
This interview with Barbie Dickinson was conducted by Andy Dowdell for Action Martial Arts Magazine.