Karate International of Durham was founded in 1980 by Hanshi Jessie Bowen as a Karate International franchise school under the Karate International brand.
Hanshi Jessie Bowen spent the first three years of his martial arts study as student, instructor, and competitor. He began teaching the martial arts full time as an instructor for O'Sensei Wellendorf and built a reputation in sport karate.
Hanshi Jessie Bowen became known throughout the southeast for his martial arts skills in form, weapons, and fighting. The American Martial Arts Association was the first martial arts organization to offer a business degree in martial arts management. Hanshi Bowen was one of its first graduates. The program was mandatory for anyone wanting to own a Karate International franchise.
Karate International of Durham opened in 1980. Since opening, Hanshi Bowen has promoted over 400 students to black belt. Hanshi Bowen has been recognized by organizations throughout the country for his contribution to the martial arts. He was one of the first martial arts instructors to integrate martial arts into sports. He started with Coach Dick Crum, football coach at the University of North Carolina at Chapel Hill in the mid 80's. He was also a martial arts performance coach for four seasons under Coach Mack Brown, former UNC football coach. He was also a personal trainer for Carlos Boozer.
After winning over 2000 trophies and awards in martial arts competition, Hanshi Bowen believed the next evolution in martial arts performance was in the mind. He is a member of the Internal Mind Game Coaching Association, International Federation of Coaches, and Sports Hypnosis Coach, NLP Coach, Silva Life System Seminar facilitator and Life coach. Hanshi Bowen learned to apply the principles of martial arts and sports mind game coaching into bowling, winning over 40 amateur titles before becoming a PBA Member (Professional Bowlers Association) in 2002. He became the bowling instructor for Duke University and performance coach for NCCU Women's Bowling Team, winning NCCU's first CIAA title.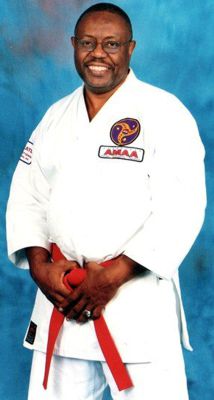 O'Sensei Jan Wellendorf sanctioned the advancement of Hanshi Jessie Bowen to 10th Degree Black Belt and assigned him the task of creating his own system of martial arts Aiki-Shinkai Karate. Aiki meaning to fit, join or combine energy. Aiki is a Japanese martial arts principle or tactic in which the defender blends (without clashing) with the attacker, then goes on to dominate the assailant through the strength of their application of internal dynamics or Ki energy to affect techniques. Shinkai means opening of uncultivated land, new frontiers. Hanshi Bowen has written 14 books on mind-body personal development training including: Zen Bowling the Psychology of Better Bowling; The New You Self Discovery System; and Zen Mind-Body Mindfulness Meditation Training. In 2017 he was the recipient of the Action Martial Arts Hall of Honors award for the Who's Who in the Martial Arts Book and the 2017 AFKA Hall of Fame Martial Arts Journalism Award.
Highlights of the Unveiling of the 2017 Who's Who In Martial Arts