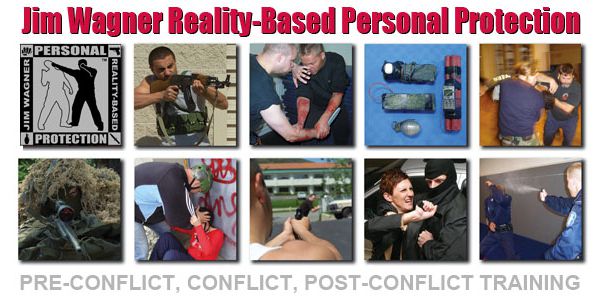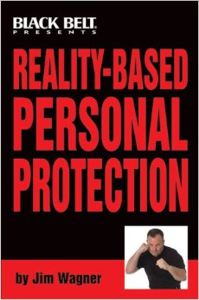 Reality Based Personal Protection
You hear the crack of sniper fire . . . A knife-wielding attacker threatens your family . . . Terrorists detonate a chemical weapon in your office building. Would you know what to do? Read this book and you will know.
Designed as a companion book to Jim Wagner's best-selling instructional DVD series, Reality-Based Personal Protection provides eight detailed chapters on such harrowing scenarios—and more!
Wagner's Reality-Based Personal Protection system covers the complete tactical spectrum of pre-conflict, conflict and post-conflict techniques and training methods for a wide variety of scenarios. Mastering these tactics will educate you on the dangers of the modern world and how to effectively train to survive them.
This book covers:
knowledge domain and conflict rehearsal,
defensive tactics using strikes, threat zones and stopping power,
using the ground to your advantage,
surviving a knife attack and countering effectively,
military techniques and training methods for handgun proficiency,
how to protect yourself and others in criminal-assault scenarios,
preparing for and surviving terrorist attacks,
a special section for women's self-defense tactics
and MORE!
In this highly-anticipated book, Wagner shares more than three decades of martial arts, police, military and special-agent training through highly detailed conceptual explanations, charts and captioned photo sequences. Coupled with his personal experience in the field and at some of the world's most prestigious training facilities, the techniques and tactics described in Reality-Based Personal Protection form the basis for the ultimate modern self-defense system.
A former soldier, jailer, street cop, SWAT officer, diplomatic bodyguard and counterterrorist agent for the U.S. government, Sgt. Jim Wagner is one of the world's top police and military defensive-tactics instructors. He has trained elite units such as the U.S. Marshals, FBI SWAT, German GSG9, Israeli Special Forces, U.S. Border Patrol, U.S. Navy, Brazilian GATE, U.S. Marines and many organizations around the world. In addition to teaching Reality-Based Personal Protection worldwide, Sgt. Wagner is a reserve police officer currently assigned as a defensive-tactics instructor, a firearms instructor and a tactical-team member.
---
Defensive Tactics for Special Operations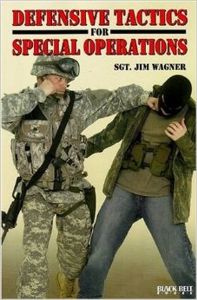 The techniques and methods that form the basis of military and combat defensive training are detailed in this insightful guide from a personal protection expert. Chapters provide instruction on knife defense, unarmed fighting, weapon retention, and arrest and control techniques. Police and military personnel as well as self-defense instructors and students at all levels will benefit from simple instructions and step-by-step exercises.
---
Protecting Others: Self-Defense Strategies and Tactics for Third-Party Protection
Book Description
Publication Date: July 1, 2012
Jim Wagner adds a new perspective to his book series on reality-based personal protection with Protecting Others: Self-Defense Strategies and Tactics for Third-Party Protection. Drawing on his experience in martial arts, police, military and special-operations training, Wagner explains how to protect the people you love the most when it matters most.Protecting Others includes:
• knife-survival tactics
• how to effectively take down hostile subjects
• realistic scenario training in buildings, vehicles and on the street
• unarmed fighting methods that are used by real-life special-operations teams
• detailed photo sequences with straightforward captions of critical events—terrorist shootings, bank robberies and much more!Protecting Others is an interactive teaching document for self-defense instructors and teachers everywhere.Jim Wagner draws on more than three decades of experience in martial arts, police, military and special operations. Many elite forces, including the Israeli Special Forces, FBI SWAT and Germany's GSG9 unit, use his methods. Wagner is the author of two books: Reality-Based Personal Protection and Defensive Tactics for Special Operations.
---
Combat Knives – Knife Combat: Knife Models, Carrying Systems, Combat Techniques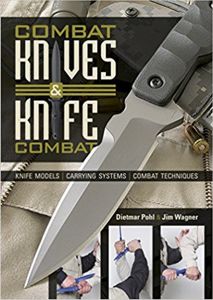 This comprehensive compendium covers all aspects of self-defense knives, including their history, development, and technology, as well as practice, training, and combat techniques. Learn about the historical development of modern self-defense knives and their various technical systems, designs, and materials. The book covers various possibilities for carrying an SD-knife, answers questions such as whether a folder or fixed blade is the right choice, and gives recommendations on training knives. The most important combat knives and knife combats of Hollywood movies are included. Readers will learn the basics of Wagner's reality-based training system. Contributions from well-known knife and combat experts such as Sal Glesser, Michael Janich, Frank Metzner, Joachim Friedrich, Dieter Knüttel, and Sohny cover special topics such as butterfly and karambit knives, escrima, and self-defense against dogs.
---
Defensive Tactics: For Professionals and Civilians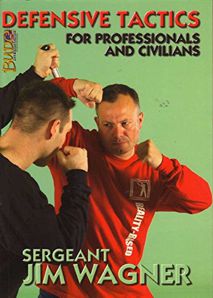 Based on easy-to-learn modern military and police techniques and training methods, this step-by-step program demonstrates threat zones, conflict stances, movements, and arm strikes using the Jim Wagner piston concept. Other topics include stopping power, arm blocks using the angle principle, effective leg strikes and counters, and ways to properly execute the head butt. Legal issues dealing with the use of force are also discussed.
About the Author
Sergeant with America's Fifth Largest Sheriff's Department (southern California) specializing in counter-terrorists duties in airport security after September 11, 2001 attack. One of the top experts in the world on "real defense." Has taught units such as German GSG9, Israel I Special Forces, FBI SWAT, Argentinean GOE, the U.S. Marshall, Brazilian GATE, British TSG, etc.
Review
The tactical principles that you will find in this book are the vanguard for the security professionals, but for that, they don't stop being formulas of great practical usefulness for any of us facing an assault.
Jim Wagner, with his Reality Based system, has returned real combat to its essential principles where survival is what counts. Jim is not an optimist; he always thinks that things can go wrong, and for that he has saved many lives with his teaching.
Take advantage of his experience to learn to defend yourself with all the wisdom derived from this position and enjoy his magnificent book; I am sure that you will learn a great many things that I hope you never have to apply, but if it happens, know that you are in the best of hands.
Alfredo Tucci,
Managing Director of Budo International
Budo International Publishing Company
---