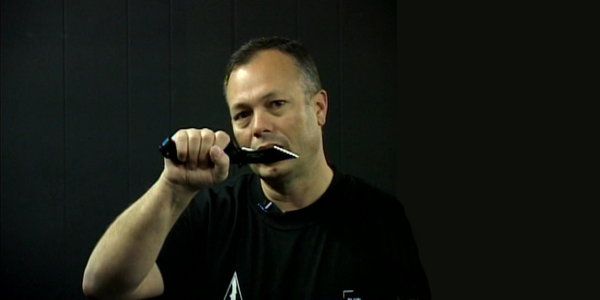 Jim Wagner's Reality-Based Personal Protection system has created a major shift in the way people are learning self-defense world wide. Black Belt magazine labeled Jim Wagner as a "legend," and his monthly column HIGH RISK was rated one of the most popular features in the magazine year after year. Alfredo Tucci, the publisher of Europe's top martial arts magazine Budo (printed in seven languages) stated, "Jim Wagner is without doubt one of the most important experts in the world on 'real self-defense.' He has taught the most important units in the world, such as German GSG9, Israeli Special Forces, FBI SWAT, Argentinean GOE, the U.S. Marshals, Brazilian GATE, every branch of the American military, the U.S. Border Patrol, Helsinki Police, British TSG, etc. His curriculum is impressive!"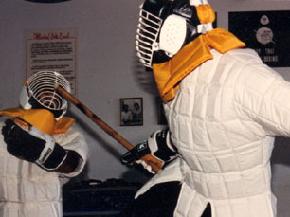 Jim Wagner, a former soldier, corrections officer, street cop, SWAT officer, diplomatic bodyguard, and counterterrorist for the United States Government immediately following 9/11, was the first self-defense instructor to introduce the civilian martial arts world to authentic police and military training methods as early back as 1998, at which time he coined the term reality-based. Then in 2003, after 146 counterterrorist missions, Jim Wagner left full-time law enforcement and formed the civilian version of his system.
The definition of the term Reality-Based, coined by Jim Wagner, is:
Training and survival skills based on modern conflict situations that the practitioner is likely to encounter in their environment (their "reality").
Although the term reality-based is used by many to describe a more realist approach to self-defense, there is only one original Reality-Based system, and Jim Wagner has the articles, videos, DVDs to back up that claim.
For any self-defense system to be truly "reality-based" it must include the three major components of training: Pre-Conflict Training, Conflict Training, and Post Conflict Training. Every system teaches Conflict Training, that is to say "punching and kicking," but Jim Wagner's system is the very first system to introduce Pre-Conflict and Post-Conflict Training as well.
Pre-Conflict Training, which is woven all throughout our Core Courses, includes Threat Assessment, Situational Awareness, the O.O.D.A. process, legal issues, counter-surveillance, knowing the Assault Elements, Threat Zones, Conflict Conditioning, etc.
Post-Conflict Training are those actions immediately following a conflict, such as self-triage and first aid, citizen's arrest, evidence identification and preservation, police contact, Post Traumatic Stress syndrome, courtroom survival, and the list goes on.
Of course, when it comes to Conflict Training, Jim Wagner's Reality-Based Personal Protection system goes well beyond what most self-defense systems teach. Since his techniques and training methods are gleaned from the world's most elite units, which ultimately ties into an understanding of criminal and terrorist training methods and tactics, Jim Wagner teaches what few instructors are qualified to teach: defense against terrorist bombings and small arm attacks, inmate style stabbings, carjackings, drive-by shootings, kidnappings, sexual assault, armed robbery, criminal chemical attacks, gang violence, school and workplace massacres, victimization at gunpoint – just to name a few.
Since 2003 Jim has been teaching his Reality-Based Personal Protection system around the world and in martial arts schools, where he offers self-defense instructors a way to increase their business by teaching Terrorism Survival, Crime Survival, and other courses. If you want to become certified to teach at your school, you can purchase the Jim Wagner Reality-Based Personal Protection Instructor Package at a discount through USAdojo.com by using the code USARBPP1706.
To contact Jim Wagner and Jim Wagner Reality-Based Personal Protection visit his Reality-Based Personal Protection business listing on the Martial Arts Schools & Businesses Directory or FindADojo.com by clicking on the image on the left.