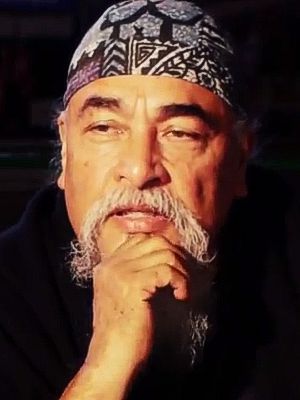 Black Belt Hall of Fame nominee, Professor Joe Olivarez has been continuously involved in the martial arts for over 45 years. He received his 8th degree Black Belt from Grandmaster Charles H. Gaylord of the Kajukenbo Association of America
Mr. Joe Olivarez was a street fighter who began his training as an amateur boxer in Mexico prior to his involvement with the martial arts and is a member of the U.S. Amateur Boxing Federation. In 1976, he received his 1st degree Black Belt from Master Robert J. Gaylord.
Professor Olivarez's unique style is the result of his hard work and love for the arts. He is respected by his peers and is known for his diversity in the martial arts and his hardcore self-defense style.
He has been awarded many distinguished medals and certifications for his teaching and community service participation. In 2005 he was formally inducted into the World Masters Martial Arts Associations Hall of Fame.
Mr. Joe Olivarez was a professional bodyguard and has been in charge of many security programs for several types of facility events. He teaches martial arts on a full-time basis and will give instruction to anyone who goes to him with an open mind to learn self defense.
In 1989 he received his Guro (Instructor) certification for Visayan Style Corto Cadena Escrima from founder, Santiago "Sonny" Umpad.
Mr. Olivarez has been recognized by the Martial Arts Teachers Association of America and also has the honor of crediting: Felix Macias Sr. (a disciple of Master James Lee), Moore's Karate, Prof. Rick Alemany and Tai Chi Master Tony Ho.
Professor Joe Olivarez's training, teaching and instruction is reflected in his boxing pupil Andre Ward, the light heavyweight Gold Medalist in the 2004 Olympics.
Mr. Joe Olivarez maintains Christian morals when teaching his students.
His unique, eclectic style of martial arts combines the best techniques from traditional and contemporary systems. The roots lie in Chinese Kenpo Karate, Shaolin Gung-Fu, and Western boxing. Innovative techniques include: evasive footwork, short-range power punching, jamming, checking, angling, and simultaneous block-counter techniques.
And Professor Joe Olivarez believes that his art is a very practical form of self-defense instruction for men, women, and children because it combines:
Chinese Kenpo Karate for a firm foundation.
Shaolin Gung-Fu for its swift and flowing movements.
Western Boxing for its head and body weaving; and footwork patterns.
Corto Cadena Escrima for its very evasive and innovative techniques.
Jujitsu for its effective joint manipulation techniques.
U.S. Karate School of the Arts and Boxing Gym is the most diversified martial arts training center in the area.