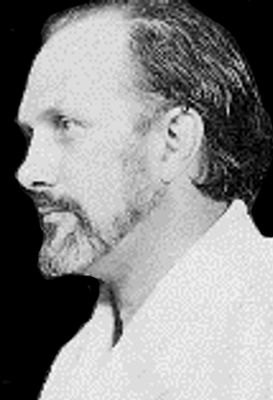 Karl Geis was born in Enid, Oklahoma, on October 1, 1933. He was a 10th Dan Professor of Aikido, a 10th Dan Professor of Judo, and a 9th Dan Professor of Jodo and he was a significant martial arts figure in the United States since the late 1950s. He was considered one of the leading technical authorities in Judo, and one of Judo's foremost master teachers.
He began studying Judo at the Kodokan and the Bureau of Police in Tokyo, Japan, in 1955, while stationed there as a member of the United States Air Force, and was introduced to Aikido the following year. Upon his return to the United States, Karl E. Geis continued his studies, both at home and on a number of extended sabbaticals to Japan throughout the 1960s, '70s, and '80s, expanding his training to include Jodo (short staff fighting art), as well.
His extensive martial arts experience covers an impressive fifty years, and for over fifteen years, until his passing, he headed an international association of martial artists nearly a thousand strong. His individual blend of Western analytical thought and Eastern understanding, will continue to make his technical styles unique and valuable to martial artists throughout the world.
Karl Geis was known for his vast technical knowledge of Aikido and Judo, along with his ability to demonstrate this knowledge, but he was also known for his ability to teach the martial arts. An excellent coach, his students competed at the state, national and international levels, but it wasn't just champions he produced. He also pioneered the positive reinforcement method of teaching the martial arts in the early 1960's, long before the effectiveness of this approach was recognized and accepted. He was Judo's supreme psychologist, using his martial art as a tool to help his students become  confident, happy and successful individuals. His work with children remains a model for successful schools everywhere.
Over the years, Mr. Geis touched the lives of literally thousands of people, and his life was an outstanding example of a generous and unselfish man.
O Sensei Karl Geis, Judan, passed away on April 18, 2014.