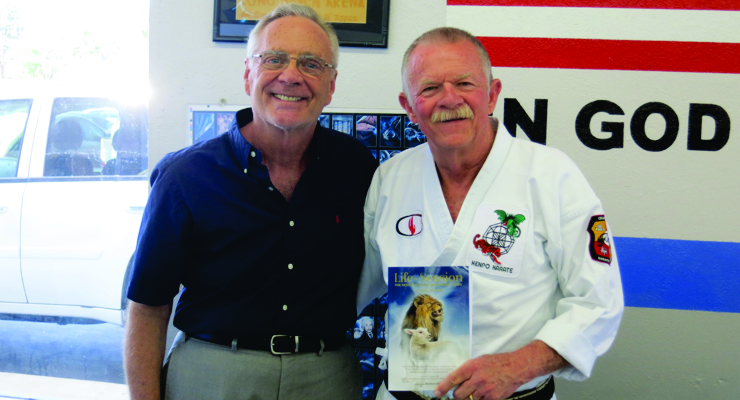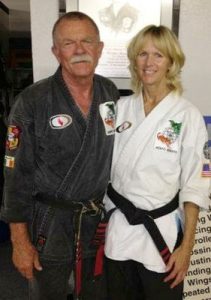 Life In Session: The Senior Master Bob White Story is written by Bob White with Tom Bleeker. The book tells the story of Senior Master Bob White who was a formidable competitor in the top karate tournaments for two decades in the United States. And yet, Bob White's biggest battles weren't against his fellow karate fighters, but instead against the disease of alcoholism and, late in life, two of the deadliest forms of cancer.
Pitted against these fearsome adversaries that were out to kill him, Bob White drew on the one weapon he knew could defeat both – the love and power of Jesus Christ.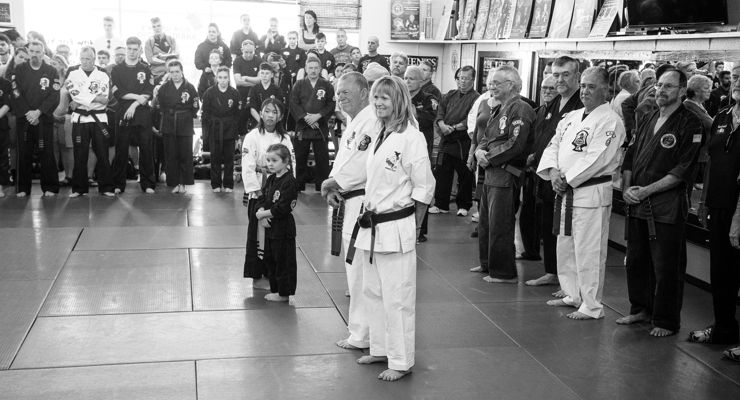 Barbara White discovers that Life In Session: The Senior Master Bob White Story has become the #1 Best Selling Book in Ireland!!!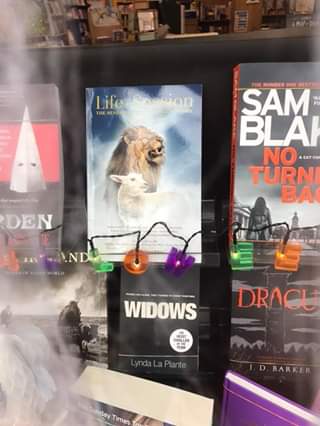 Testimonials
Senior Master Bob White exudes power and strength. Yet his most impressive character qualities are his humility, selflessness, and his huge heart for service. Everyone can benefit from the story of transformation that changed this man's life. If you struggle with addiction and/or health problems, or love stories of inspiration, this is a must read. Mr. White has come back stronger after being repeatedly knocked flat on the mat! Senior Master Bob White truly has the heart, mind and soul of servant warrior. I am honored and humbled to call Senior Master Bob White my teacher and friend.
– Tana Amen
New York Times Best Selling Author and
Vice President of Amen Clinics
Bob White is not only a notable martial artist, but a man of great integrity, one who loves his Savior.
– Raul Ries 3 John 4
"I have no greater joy than to hear that my children are walking in the truth."
I first met Mr. White in the days of Bruce Lee, Chuck Norris, and Billy Jack. Everybody was literally Kung fu fighting. One day, I was lying on the mat at the karate studio stretching when Mr. White walked over to the television and said "I've got something to show you." He plugged in a VHS tape for the Royal Families Kids, which I watched. From that day forward, we shared a bond in helping abused children go to camp. It was the best decision I've ever made, and I thank Mr. White for the many life lessons he has guided me through
– Don Fraser
It is rare to find an individual in today's hectic way of life who demonstrates daily the qualities of personality, patience, charisma, integrity, honor, respect, and honesty that one experiences with Bob White. His life's passion, written in his book, Life in Session, is a must read. It is filled with life's inspirational and motivating insights. His wisdom and knowledge will benefit everyone in a positive way. Digest and assimilate the messages in this book. Bob White is like great Chinese food and Japanese sushi, an hour after being with him, you wish he was still there with you.
– Mike Stone
Shodan

Personal health is a matter of attitude. Bringing optimism and positive expectations to health, and especially to health recovery, is essential in the fight against malignant disease. For a man who is accustomed to the pursuit and development of elite physical awareness and stature, the solution for his cancer became the act of shifting this same awareness and focus that he has brought to his martial arts practice to this new health problem. Conquering cancer is no small feat and cannot be done without a determined will and an unflagging pursuit toward a healthy outcome. Bob White has spent his life developing these same character traits for a martial arts practice that are now put to new purpose. It is testimony to his nature and training that he today is disease free and likely cured, and he stands as an example to all of us.
– Dr. Rick Selby
USC Care Medical Group
Bob White is a passionate and driven teacher who has always pursued a path toward continued improvement for the benefit of his students. He lives his life by a well defined set of morals with strong Christian values. His sense of humor and positive outlook is inspiring to his friends and students. Bob White is a man of courage, a strong principled leader whose' s life experience has forged him into a man of great wisdom and compassion. Mr. White's life story is a remarkable testament to a life well lived. His contribution to his family, community, and martial arts is truly amazing.
– Eddie Downey, Celbridge, County Kildare, Ireland President – European Kenpo Karate Association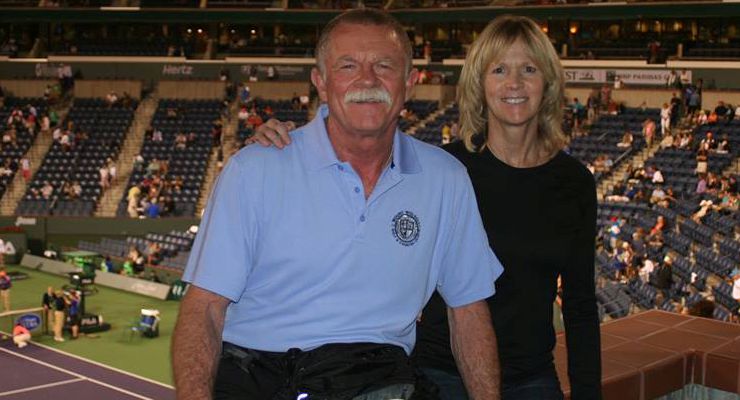 I've known Mr. White for over forty-five years as a competitor, trainer, coach, and close friend. I'm glad to see him have his autobiography published as an example for all.
His service to not only the Kenpo community but the global community, in particular abused children, is legendary.
Full salute to this great leader.
– Dennis Conatser Sr.
Bob White is a perfect hero that we all look up to for inspiration and wisdom.
– Sara Eaglewoman Urquidez
People of great character and achievement are important to all of us because they serve as a model for individual excellence, heroic courage, and contribution. I have known Bob White for thirty years and have personally witnessed his evolution from a fierce competitor and coach into a humble man dedicated to serving others. Anyone reading this book will be captivated and inspired by his incredible journey of self-discovery, spiritual transformation, and humanitarian contribution.
– Jim Haley, Business & Personal Performance Coach; Signature Impact Coaching
Bob White is a true warrior of the light, he walks his truth!
– Benny "The Jet" Urquidez
Bob White's journey is a true inspirational tale. Fighting through cancer is a tough ordeal both physically and mentally for anyone. But fighting through two different cancers simultaneously is on a higher level in terms of the perseverance and strength needed to endure through the rigors of treatment. As a cancer doctor, I see the obstacles that my patients fight through on a daily basis, and it brings a sense of despondency at times. But then, when you witness Bob's White's journey, I'm in awe at what the human body and soul can accomplish. His success should be a reminder to anyone facing long and impossible odds that the finish line can be crossed.
– Dr. Brian Kim
Hoag Hospital
Bob White is a man who is greatly respected and honored in his community. He is an accomplished and decorated athlete. Mr. White's achievements in martial arts have become a platform for him to share his real heart of service to others. Through his story of overcoming adversity, Bob inspires us with hope that God can use each one of us to impact the lives of others for generations to come.
– Brian Darrow
Lead Pastor, The W Church
Bob White fought and won many battles on the mat and earned many national and international titles. But his greatest battles have been off the mat. In these pages, Senior Master White shares how he faced death with multiple aggressive and usually fatal cancers. This is a book of eternal hope and recovery and how to experience a peace that surpasses all understanding. This book can equip you to overcome life's battles and make you feel vibrantly alive!
– Police Captain Ron Sanchez (ret)
Karate practice can harmonize our minds, bodies, and spirits. Senior Master Bob White is one of the best modern examples of what that harmony looks and sounds like.
Read his book carefully. Let the practical wisdom explained in it stimulate your mind, strengthen your body, and calm your spirit. After reading this book, you'll have a greater understanding of how karate training can positively impact your life. Just as John Wooden was the greatest basketball coach of all time, I think Bob White may be the greatest karate coach of all time. Read, learn, and apply.
– Bobby & Charlene Lawrence

For more information about Bob White and Bob White's Kenpo Karate visit his school listing on the Martial Arts Schools and Businesses Directory by clicking on the image on the left.