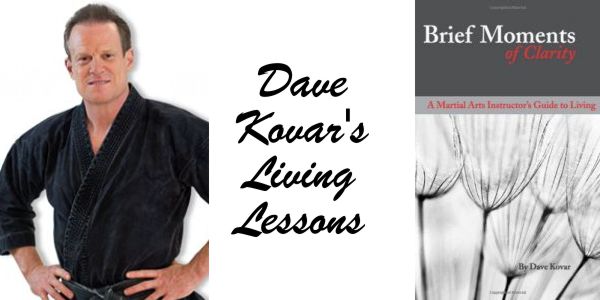 Brief Moments of Clarity was born of author Dave Kovar's ongoing quest to learn how he could be at his best – emotionally, spiritually, and physically – as consistently as possible. Replete with ancient wisdom, refreshing insight, meaningful word-pictures and practical knowledge, Brief Moments of Clarity is a singularly intuitive compassionate and actionable guide to wellness.
Reviews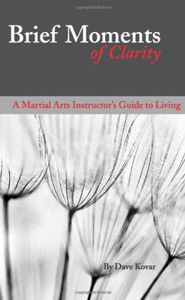 Kyoshi Kovar's book is full of wisdom and anecdotes. His experience in teaching comes across in an easy to read style and his writing is applicable in many facets of life. A must for all who study the martial arts, and an excellent resource for anyone wishing to lead a fuller life. Jennifer E. Dye
I find it difficult to choose just a few aspects that will inspire EVERYONE to get this book. Written by a genuine man, in everyday terms, 'Brief Moments' is not a lecture on what you should do but an assembly of shared experiences and the wisdom that goes along with them. Sounds simple because it is but don't mistake simplicity for lack of value, this is a book that I will NEVER stop reading (I will just go back to page 1 and continue again). This book could easily be re-titled, 'How to Make Yourself Happier, While Leaving a Positive Social Footprint'. Jesse
Much More than a Must Read…a Must Do !
One of the most easy-to-read, informative and remarkable books I've read. Not a martial arts instructor? This book is still for you. This book can be for anyone and any age! The life lessons in this book are priceless and will truly make you a better person. I just finished it for a second time in a matter of months and I still believe I have a lot to practice from it so I'm going to start my third read through…see you later and enjoy the book. Robert McQuade