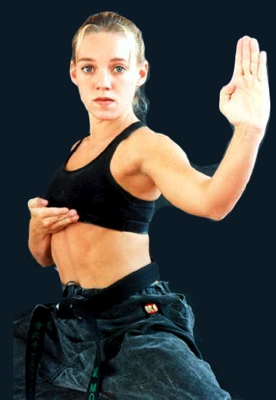 Michele Krasnoo has trained in the martial arts for more than 30 years. She entered her first tournament at the age of ten and received her first black belt at the age of thirteen. A 5th degree black belt in Tang Soo Do, 1st degree in Shorin-Ryu, 1st degree in Tae Kwon Do and a black sash in Wushu, she's a former National Blackbelt League (NBL) world champion, holding 76 championship and 12 grand championship titles in weapons and empty-hand kata. Her favorite weapon is the Kama.
1996 NBL World Champion (3 Titles)
1996 Naska World Champion (2 Titles)
1995 NBL World Champion (2 Titles)
1994 NBL World Champion (1 Title)
1993,94,95,96 NBL Competitor Of The Year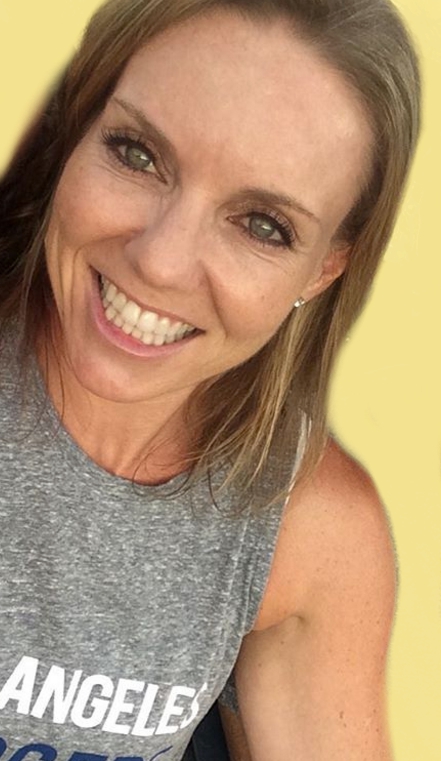 Michele Krasnoo has become one of the most popular competitors in tournament history, her size, 5 feet, and high pitched kiai inspired her nickname "Mouse". Michele "Mouse" Krasnoo reigns as one of the top tournament competitors of all time. Since retiring from competition, the Southern California-based martial artist she focused on teaching a martial arts-aerobics program she developed called "Kick-Butt" kickboxing and she is also known for her work in films in martial arts action roles.
Michele Krasnoo began in films when she portrayed a karate student in the dojo scenes for the original No Retreat, No Surrender (1986). She was also in Blackbelt (1992), Full Contact (1993), Kickboxer 4: The Aggresssor (1994) and Death Match (1994) and others.
Her father owns the famous (formerly Chuck Norris) Sherman Oaks Karate Studio in Encino, California and the dojang (martial-arts studio) was used for the filming of the movie.