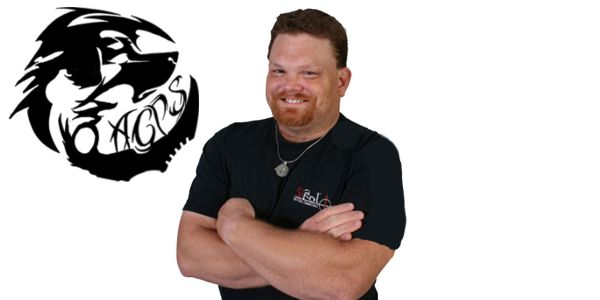 Mike Casto began his martial arts journey at age 7 in 1978* when he started training in Tae Kwon Do. He was a 7th Gup when his instructor had to quit teaching to pursue her career. Mike then began training in Okinawan Goju-Ryu Karate and had attained a 5th Kyu when his parents pulled him from the class so he'd have more time to devote to homework. For several years, he didn't officially study anywhere but continued to train and spar with friends who were still involved in the martial arts. In 1993, he returned to Okinawan Goju-Ryu and started as a white belt again. He again worked his way up to 5th Kyu when he met Guru Ken Pannell at Asian Fighting Arts in Dayton, Ohio.
Mike Casto has trained intensively under Guru Ken Pannell in the system of Sikal since February 1995 and earned his full Instructorship in Sikal in September 1999. He still regularly visits Guru Ken to continue his training in Sikal. He also holds a fifth degree black belt in Doce Pares Eskrima/Eskrido from Grandmaster Cacoy Canete.
He met Willem "Uncle Bill" de Thouars in 1998 and was exposed to his Kun Tao Silat system. He trained informally in it until January 2002 when he formally became a student under Uncle Bill.
In October 2000, Guru Mike Castro was invited by Professor Joe Lansdale to teach at Camp Lansdale, an annual event held in Nacogdoches, Texas. This was the first time that Sikal was officially taught outside of Ohio.
Guru Mike Castro moved to Nacogdoches, Texas in February 2001 to train in Shen Chuan, get mentoring in writing from Professor Joe Lansdale, and to teach some Sikal at Professor Lansdale's school.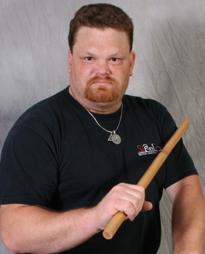 In September, 2002, Guru Mike was awarded with a 2nd Dan in Shen Chuan from Professor Lansdale. In October, 2002, Guru Mike Castro moved to Louisville, Kentucky and started I.M.P.A.C.T. Academy.
Guru Mike Casto is the Developer and Founder of the AGPS system. AGPS is an acronym for Anjing Gembala Pencak Silat. AGPS is an American system that draws heavily from several systems of Pencak Silat and some other influences (primarily Filipino).
Martial Arts Ranks & Achievements
Sikal — 2nd Level Instructor (Guru Dua / Lakan Dalawa)
Shen Chuan — 4th Degree Black Belt and Certified Master Instructor
Cacoy Doce Pares — 7th Degree Black Belt (Master)

Doce Pares Hall of Fame – "Exemplary Dedication to Doce Pares" – 2008
Doce Pares Hall of Fame – "Outstanding Law Enforcement Instructor" – 2010
Doce Pares Hall of Fame – "Outstanding Dedication to FMA" – 2012

AGPS — Developer/Founder
Author of "A Pondering of Principles"
For more information about Mike Castro and AGPS Martial Arts visit their listing on the Martial Arts Schools and Businesses Directory by clicking on the image on the left.
---