Professor Mike Chubb is the director of the Shoshin Ryu Yudanshakai, and is ranked as a Kudan, 9th Degree Black Belt.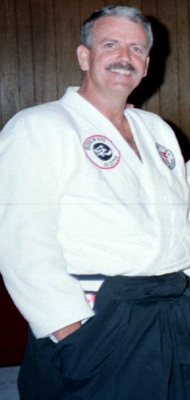 Mike began his study of Danzan Ryu JuJitsu in the winter of 1959, at the Santa Monica YMCA, under the guidance of Sensei William G. Randle. By the summer of 1964, Mike Chubb was an assistant instructor at both the Santa Monica, and Pacific Palisades YMCA's.
Mike Chubb received his Black Belt on January 8, 1965. In July of 1965, he was drafted into the U.S. Army. He did not actively teach again until February of 1969, when he began junior classes through the Westminster YMCA. From 1969 through 1979, he taught programs at several YMCA's in the Orange County area. Noteworthy highlights for Mike Chubb during this period took place on November 1973, when he started a class at the Downey Family YMCA, on October 1975, when he opened his first commercial dojo in Fountain Valley, California and on April of 1977, when he started teaching at Golden West College, where he taught Judo and Baton Training.
In 1991 Professor Mike Chubb moved to Boulder City, Nevada. He often traveled to Southern California to teach clinics etc. He also taught privately in his home until 1993 and then he started teaching at the Boulder City Parks and Recreation Department in 1995.
Professor Mike Chubb continues to live in Boulder City, Nevada where he teaches a vast array of students, passing on the arts and philosophy of Danzan Ryu Jujitsu.