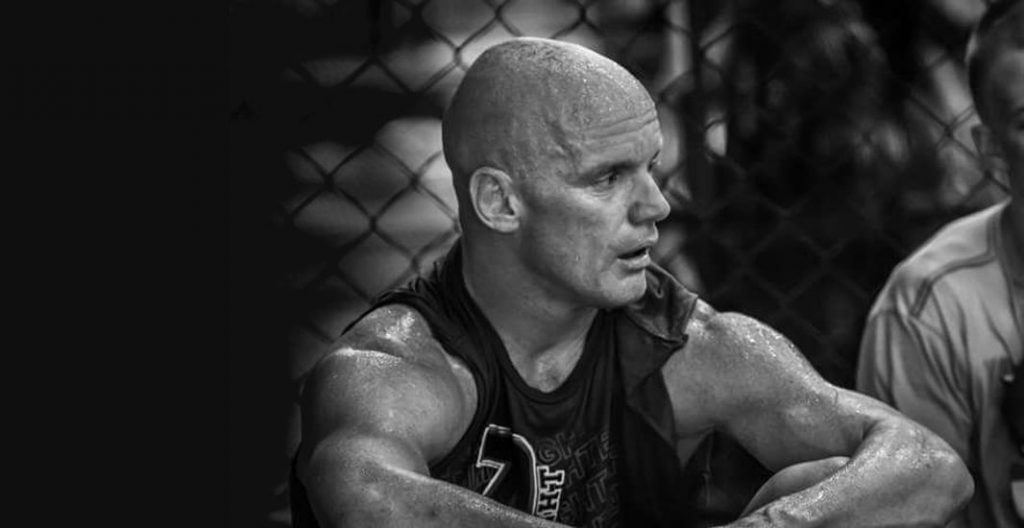 Morne Swanepoel is a full time coach and practitioner and is certified as one of the most qualified Reality Based Personal Protection and High Performance Mixed Martial Arts coaches in the world.
Skills and Career Summary
Morne Swanepoel is a full time coach and practitioner and is certified as one of the most qualified Reality Based Personal Protection and High Performance Mixed Martial Arts coaches in the world. Travelling countless times to International destinations in the past 15 years and featuring in almost every media medium across the globe the past couple of years, Morné has become one of the leading figures in realistic Martial Arts today.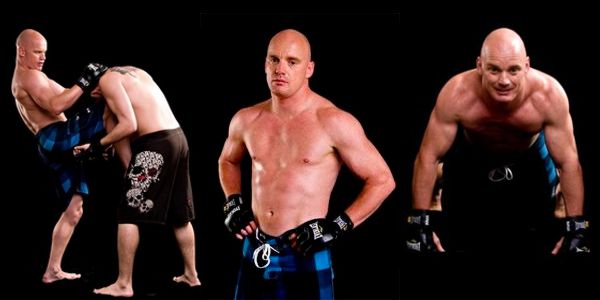 The 2 mains streams of CombatCoaching.com are:
1- High Performance Street Fighting is a unique blend of Reality Based Personal Protection High Performance Mixed Martial Arts training methods, techniques and tactics preparing you to survive the streets of today.
2- High Performance Mixed Martial Arts will expose you to dynamic combat athletic training methods, techniques and tactics preparing you for the modern No Rules competitive arena.
Students of Morne Swanepoel's Combat Coaching are coached as combat athletes. The focus is on Performance (Aliveness) orientated training in all the ranges of combat against a resisting opponent. Besides correct training, our students are also educated and encouraged to improve their performance, health and well being by supplementary training advice, correct use of nutritional supplements, positive thinking, healthy eating and sleeping (resting) patterns.
Morne emphasizes the importance of coaching his athletes instead of instructing them. Our staff are actively involved in the classes, training in an alive environment with fellow students as our focus is on Performance and not titles, hierarchy or rituals!
"Coaching is unlocking a person's potential to maximize their own performance. It is helping them to learn rather than teaching them. This idea is not new; Socrates had voiced the same thing 2000 years ago. If the quality of Performance or learning from experience is important, coaching is a must. If neither is, then tell if you must" John Whitmore
"No Rules Anything Goes Are You Ready" is a guiding principle at Morné Swanepoel's Combat Coaching.
The most common reason for people studying the Martial Arts is to learn how to defend themselves and their families. Morne is a leading figure in the world when it comes to training to prepare oneself for an aggressive street assault. A full time coach and practitioner in Reality Based, functional Martial Arts. A Pioneer in Combat Athletics. Over 30 years of Martial Arts experience in various styles. Personal experience in the streets of South Africa. Training Special Forces and social groups forms part of Morne's daily and weekly routine. Working as a professional doorman has ensured that v stays informed and is able to share functional and realistic training methods and techniques with his students and those who attend his hands on training seminars abroad. Experience in Tactical weapons and urban surveillance. Morne also forms part of a specialised Anti hijacking vehicle tracking response team in South Africa.
On the competitive scene i.e. High Performance Mixed Martial Arts, Morne is a full time coach in the Mixed Martial Arts. Pioneer in combat athletics. Morne has trained with and researched various Mixed Martial Arts professionals i.e. Burton Richardson, Baret Yoshida, Marcello Garcia, Randy Couture, Frank Shamrock, Matt Thornton, Leo Vieira, Rickson Gracie, Felipe Costa, Chris Haueter to name a few. Over 30 years of Martial Arts experience in various styles and noted as one of the world's best Mixed Martial Arts coaches internationally.
Morne hosts and conducts international and National training seminars where people from all over the world come together for a cutting edge reality based high performance combat athletics training experience. Morne shares his knowledge and experience to anyone who wants to survive the streets of today. The demand for functional and realistic training is rapidly on the increase as more and more people are moving away from the traditional, classical forms of Martial Arts. Morne now has training groups worldwide in order to meet this demand and also offers long distance training programs, this has drawn enthusiasts from all over the world to train with him. Morne has also developed a dynamic in-service instructor program to ensure that Morne's roll out plan to exposing more people to training in this High Performance combat athletic way.
Key Achievements and Qualifications
– Morné is the President of CombatCoaching.com and heads international and national training groups.
– Morné is currently sponsored by Muscle Science and forms part of their Performance Team profile.
– Morné has been elected as Coach-of-the-month on the well-known www.martialinfo.com
– Morné contributes articles and columns for various websites and magazines internationally i.e USAdojo.com, fighttimes.com and numerous others.
– Morné is an Expert Self Defense and Mixed Martial Arts Adviser for health24 and Fit4Life
Morné is personally certified and recognized by various leading Martial Artists and organisations and has achieved top recognition in various forms of Martial Arts:
– Certified Instructor and Director for USA's Sgt Jim Wagner's Reality Based Personal Protection
– Full Instructor and Representative for Burton Richardson's JKD Unlimited -USA
– Certified Instructor and Representative for Europe's Master Erle Montaigue's World Taiji Boxing Association
– Representative for Felipe Costa's BRASA Brazilian JiuJitsu Association from Brazil
– Representative and recognised by USA's Chris Haueter from Combat Base Mixed Martial Arts
– 4th Degree Black Belt in Traditional Karate/Kobudo from Hanshi Patrick McCarthy, Australia
– 3rd Degree Black Belt Yuishinkai Kobujutsu from Hanshi Kisho Innoue, Japan
– Director for the World United Martial Arts Federation
– Life Member of the World Organizer of Martial Arts
– Certified Instructor for the International Council of Masters and Grand masters
– Representative and Board member for the World All Styles Kick Boxing Organisation
– Representative and Board member for the World Free Fighting Organization
– Representative and Board member for the International Kick Boxing League
– Representative and Board member for the World Martial Arts Confederation
Morne was one of the first students to be awarded his full instructorship by Burton Richardson, President of JKD Unlimited
"Many years of extensive traveling throughout the world, training and teaching, I am very pleased to announce that after years of intense training with JKD Unlimited, Morne Swanepoel is now one of the best and most dynamic Functional Jeet Kune Do instructors in the world today!" – Burton Richardson, President JKD Unlimited Hawaii USA –
Morne has conducted seminar and trained in the following countries:
South Africa, Reunion Island, Brazil, USA, UK, Spain, Italy, France, Australia, Japan, China, Taiwan etc.
Morne was the only South African invited by the French government to represent SA and train with the World's best Kick boxers and to build ties between SA and France in the French art of Kickboxing (Savate).
Morné writes regular columns and has featured in various leading Martial Arts Magazines worldwide with the likes of BlackBelt, Budo International, Samurai, Inside Kung Fu, Martial arts Masters, Combat Magazine, Kung Fu QiGong, Filipino Martial Arts to name just a few.
Morne has also been featured, interviewed and article published and most of the media South Africa has to offer such as: Mens Health, Shape Mag, Natural medicine, Seventeen Teen mag, People's Magazine, SA Martial Arts illustrator, Fair Lady, The Citizen, The Star, Sunday Tribune, Sunday Times, Rapport, South Coast Sun, Beeld, Daily News, 5fm, Radio 702, SAFM, Radio Lotus, RSG, Radio Oranje, East Coast Radio, Mnet Supersport, eTV, SABC etc. etc.
Training in the Martial Arts since 1976 in various styles and systems and receiving multiple Dan Grades and status nationally and internationally recognized, Morné has moved on to coach students to train proficiently in all the ranges of combat in a realistic environment with functional training methods. Due to Morné's expertise in so many various martial arts styles and systems, Morné is not afraid to speak out and confront that which is true and works and does not in reality based personal protection/street self-defense.
Welcomed to Italy by the mayor of Italy and attended the European UFC as a special guest where Morne had to crown the new European Thai Boxing Champion
Career History
At the age of 4, Morne Swanepoel was introduced to amateur wrestling, karate and boxing. After 5 years Morné achieved his local championships, Provincial colours and became national champion in Amateur Wrestling.
While training in wrestling, he was also participating in competitive karate, where he competed up to provincial and national level. Kickboxing and boxing later also became part of his artillery.
Morné joined up with various other Martial Arts competitive associations and in a short space of time he once again achieved national colors and became provincial team manager, as well as serving as a referee and arbitrator at national level – all this at only 18 years old.
After leaving the competitive Martial Arts scenes he then joined up with a traditional, classical Martial Arts system where he achieved multiple Dan grades and international recognition and holds a 4th Dan status in traditional Martial Arts (karate) and was awarded a Masters title 'Shihan' by Legendary Traditional Karate Master – Patrick McCarthy.
During his early 20's Morne was exposed to various forms of personal security training working with a specialized unit in the violent streets of Hillbrow in downtown Johannesburg. Several years of debt collecting and VIP security also formed part of his profile. Morne has been working as a professional doormen at some of the wildest clubs in SA for the past decade and was part of the security at huge corporate events such as the 'Durban July' Besides training with THE top fighters and their coaches and travelling more than 40 times abroad in the past 15 years, he also did extensive training with our local Zulu Stick Fighters.
In 2007 he started serving on a specialized Anti Hijacking unit recovering stolen motor vehicles in South Africa and dealing with the most violent criminals SA has to offer.
Morne has been a full time coach of functional Martial arts for more than 15 years. He is actively involved in various projects fighting crime in South Africa, Training security personal, specialized police and military units and civilians in Personal Protection and athletes in the dynamic sport of Mixed Martial Arts (Cage Fighting)
To contact Morne Swanepoel and Morne Swanepoel's Combat Coaching visit their listing on the Martial Arts Schools and Businesses Directory by clicking on the image on the left.