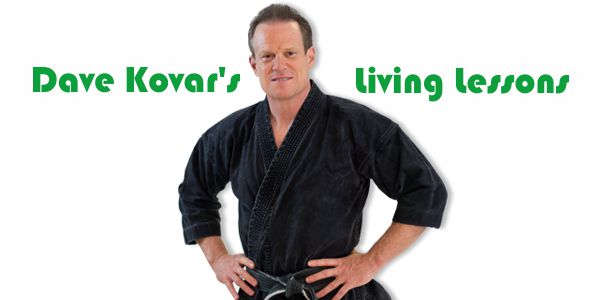 In just a few short decades, Martial Arts has traveled from being an obscure, cult-like obsession of just a few to a mainstream, worldwide phenomenon. No longer is it confined to dirty town halls or stuffy basements. There are world-class training facilities in virtually every city on the globe.
What is responsible for the explosive growth in popularity of Martial Arts? There is a growing understanding that Martial Arts goes way beyond mere self-defense or fitness…that it has something to offer everyone regardless of age or gender.
What challenges face modern civilization? Obesity, violence, low self-esteem, lack of confidence, questionable morals and peer pressure, to name a few. Martial Arts taught right addresses each of these problems and more.
I'll never forget my first chance at teaching Martial Arts. I was a 14-year-old blue belt with less than a year's experience. Teacher Bill, one of the instructors at the karate school I attended, didn't show up to teach his set of private lessons. The owner of the school and my original instructor, Sensei Bruce Juchnik, called Bill to see if he was coming in. I could tell by the look on Sensei Bruce's face that Bill wasn't going to make it in that day. Then he looked in my direction. I could tell he was weighing the pros and cons of either canceling Bill's lessons or having me teach his classes.
The next thing I know, I'm giving a private lesson to an adult man in his thirties. Scared to death, I did my best imitation of Sensei Bruce and imparted as much knowledge as a 14-year-old blue belt could. From forgetting the bow to mixing up the footwork in the self defense technique we were reviewing I failed miserably. I even forgot his name However, this experience lit a fire in my belly. I then knew exactly what I wanted to do, teach Martial Arts. And I knew that I wanted to be good at it! In those days, there was no formal instructor training. Learning how to teach was all on-the-job.
I proceeded to teach part-time through high school. In November of 1978, about six months after graduation, I found myself running my own Martial Arts school. I still had had no formal training in how to teach. Everything I did while teaching a class I either made up or copied from someone else. When it came time to look for assistant instructors to help me in class, I knew there had to be a better way to learn. So I started a semi-formal instructors' training program. We met once a week to discuss teaching techniques and concepts. I honestly can't remember what we did during that hour except that we focused on making sure everyone knew the moves well enough to teach them. Nevertheless, the seed to of developing a formal Instructor Training program was planted.
Thirty for years latter, I am still trying to figure it all out, but I have made a lot of progress. In a nutshell, this is what I have learned about teaching Martial Arts.
#1 This can't just a job. It has to be a passion. Don't do it for the money because if that is your reason, you will never make any. In the long run, it follows your passion.
#2 Always be a white belt at something. Continuing to learn keeps you in tune with what your students are experiencing.
#3 Strive to see your students potential. Sometimes your belief in them is enough to get them thru the rough spots.
#4 Work hard to be the person your students think you are.
The future of our industry looks bright, but if we band together and step up our game as instructors and give our students the very best we have then we're all going to need sunglasses.