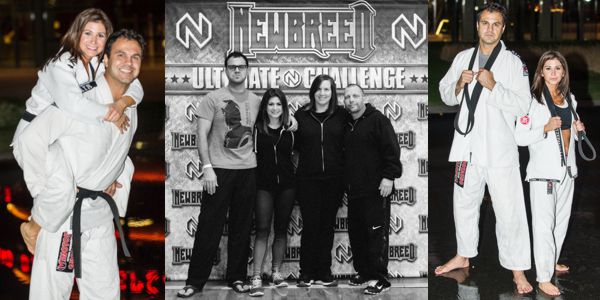 Pamela Cohen started saving money at 13 years old to open her own martial arts school. Now, she owns three.
Pamela Cohen's dream was never to run her own martial arts organization. Her original goals didn't include managing Warrior Martial Arts Academy's three locations or teaching over 500 students. In the beginning, her dream was simple.
"I just wanted to teach martial arts," said Pamela.
The desire to improve the lives of her students through martial arts instruction is the foundation on which Pamela built Warrior Martial Arts Academy. She says there's no secret formula for her current level of success. Her achievements are the result of dedicating her entire life to martial arts.
"I was your typical four year old," Pamela said, "My mom saw a flyer at the local car wash for free martial arts lesson. We gave it a try, and it was love at first lesson." That love didn't fade over the years. By age eleven, she earned her first degree Black Belt. By 13 years old she was already saving to start her own school with money earned from babysitting, teaching martial arts and holding various jobs.
Pamela remained focused on her education during this time. After completing high school at Plano West Senior High, she studied sociology along with health and exercise science at the University of Oklahoma before graduating in 2008. Even while working towards her degree, Pamela was putting money aside to start her own school.
Pursing this goal paid off in 2008, when Pamela opened her first martial arts studio. Even though she only had 30 students at that point, it was a dream come true. "When I started off, I couldn't believe someone would actually pay me for martial arts lessons," Pamela said, "I never knew it would grow to over 500 families."
There were many challenges along the way of Warrior Martial Arts Academy's rapid growth. Some of them stemmed from the male-dominated nature of the martial arts industry. "I'm always going to be criticized more than male martial artists or business owners. That's why I constantly have to prove myself," said Pamela, "Everything has to be the best. I hold my students, my instructors and myself to high standards."
To overcome these challenges, Pamela also had to make sacrifices. She stated, "I had to give up most of my early 20s. Every night I was in the studio training and running the business."
Pamela doesn't take all the credit for Warrior Martial Arts Academy's success. According to her, the team of instructors staffing each school has played an integral role. It's her goal to give these men and women the opportunity to have their own martial arts academy one day. "We're not looking for employees. We're looking for owners. Every member on our team is here for the long haul," she says.
Asking that level of commitment from her staff is something that motivates Pamela to make Warrior Martial Arts Academy the best it can be. "It's pretty neat that you have all these people depending on you to make sure everything is run properly and successfully. I have families, husbands and wives running each location. Their success is tied up in our success."
While watching her organization expand has been a source of pride for Pamela, seeing her students' personal growth has been even more exciting. "We just held a Black Belt test," said Pamela, "and it was great seeing how all the kids have improved since they started. By that I don't just mean their martial arts skills. They've developed their leadership skills, and that's great to see."
Where Pamela truly sees Warrior Martial Arts Academy's success isn't from opening new locations or gaining new students. Instead, her greatest accomplishment comes from changing lives through martial arts. At the end of the day, what makes Pamela happy is knowing her students can "take the confidence they've learned on the mat and apply it to all areas of their lives."
For more information about Pamela Cohen and Warrior Martial Arts Academy visit her listing on the Martial Arts Schools and Businesses Directory by clicking on the image on the left.