Rodney King is a leading expert in functional martial arts and performance coaching. He is the CEO of Crazy Monkey Defense in South Africa. The Crazy Monkey Defense Program is represented worldwide and growing. All of the Trainers, who 'coach' for him, are graduates of his Trainers in Training Program that he developed himself. Many of them have had so much success coaching the Crazy Monkey Defense Program that they have left their careers to coach full time.
A true warrior serves a higher calling beyond the needs of his ego, and in doing so he (or she) makes a positive change in his own life, while doing the same for others. – Rodney King M.A., RSME
Rodney King has coached thousands of athletes each year from around the world. Since 1998 after deciding to go full time with his gym, he has been hosted for seminars in the USA, Slovakia, Sweden, Denmark, Poland, Reunion Island, Thailand, Singapore, Seychelles Islands, Hawaii, Ireland, Indonesia and the United Kingdom. He has released awards winning instructional DVD's where he coaches his unique approach to martial arts training.
Corporate Experience
The corporate world where so impressed with what Rodney King had to offer that he was invited to host High Performance Leadership Interventions for there middle to upper management teams. He conducted Leadership and Exercise Stress Management™ programs for the National Prosecuting Authority (South Africa's elite Police and prosecuting Units), Barclays Bank South Africa, Hollard Insurance, Quanto Strategies and Daimler Chrysler South Africa to name a few. Using the coaching methodology of sport and performance psychology and his years of experience as a martial artist, athlete and coach, he was able to inspire and encourage the participants in both the Leadership and Stress Management programs to stretch themselves and become more.
This direction and development in the corporate market inspired Rodney King to form and launch 'Crazy Monkey Defense' that among other things, offers mental game coaching, Leadership Interventions and Exercise Stress Management™, with a sound base in lessons and experiences learned from 'sport'.
Rodney King is also a founder of the Embodied MBA Institute. He  holds a Masters Degree in Leading Innovation and Change and is an Advanced Post-Graduate Student, pursuing his PhD at the University of Leicester. He is an internationally renowned martial arts and leadership coach.
Rodney King has worked with Army Special Forces on developing high-performance mindsets during intense engagement. He has instructed law enforcement officers both in the United State and Canada on how to protect themselves when all else fails. He has worked closely with corporate executives, emerging leaders and CEOs to access their inner warrior and gain the winning edge both mentally and emotionally to enhance their careers.
Starting his first company at 18, Rodney King went on to develop coaching courses for modern martial arts, leadership development, and business success tools, now taught and used in more than 15 countries around the world.
Author, husband, and father of two boys, Rodney King is one of the leading experts in his field—a modern-day warrior, who teaches the original intention of martial arts as a life performance tool.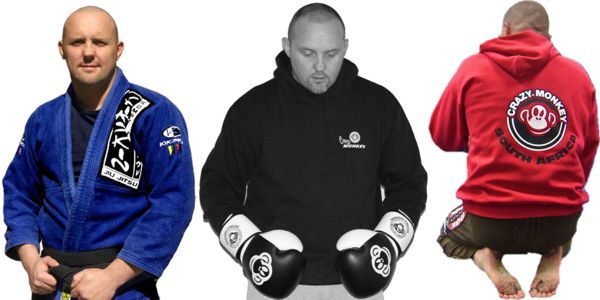 Qualifications & Professional Memberships
Currently an Advanced Post Graduate student, pursuing his PhD at the University of Leicester, with a focus in Embodied Leadership.
Rodney holds a Master of Arts degree in Leading Innovation and Change from York St John University Business School.
Certified Consciousness Coach & currently mentored by Dr. Christian de Quincey in consciousness studies, consciousness coaching, philosophy of mind and the mindbody relationship
Certified Positive Psychology Coach (with Dr. Robert Biswas-Diener)
3rd Degree Machado Brazilian Jiu-Jitsu Black Belt
Certified Mastermind Executive Coach
Mental Game Coaching Professional (with Dr. Patrick Cohn)
Certified to administer TAIS an assessment used to help people perform under pressure in corporate, sport, and military settings (developed by Dr. Nideffer)
Completed the VIA Intensive: Character Strengths in Practice Certification (delivered by VIA Institute on Character)
Completed Interpersonal Neuro Biology Foundations of Mindsight Level 1 course (Dr. Daniel J. Siegel, M.D.)
Completed 8-hours of mentoring in Acceptance and Commitment Therapy (under the guidance of Dr. Blonna).