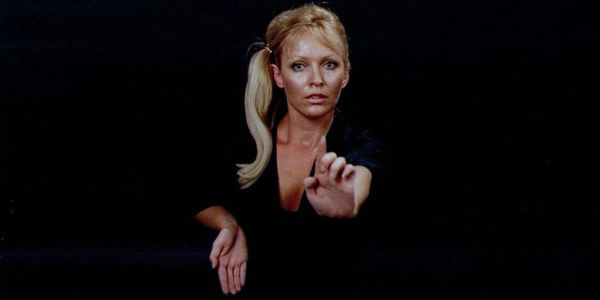 Karyn Turner was born in 1946 in Lyons, Kansas. She was named as the "most outstanding woman in the history of martial arts" by Black Belt Magazine in 1978. She was called by many nicknames including The Queen of Kata, First Lady of Kung Fu, and The Mother of U.S. Kickboxing.
In 1976, Karyn was the first woman to win victories in both kumite and kata competing  in the International Women's Karate Championship. She was the first woman to enter men's divisions at the World Championships in kata and weapons (steel whip). She become World Champion in the men's division in both divisions. In 1977 Karyn entered twenty-three tournaments winning three divisions, including men's weapons kata.
In 1990, Karyn Turner was the first woman in history to be inducted into the Black Belt Hall of Fame as Competitor of the Year. During the same year she was selected by Black Belt Magazine as their Woman of the Year. In 2009, Karyn was inducted into the Martial Arts History Museum Hall of Fame.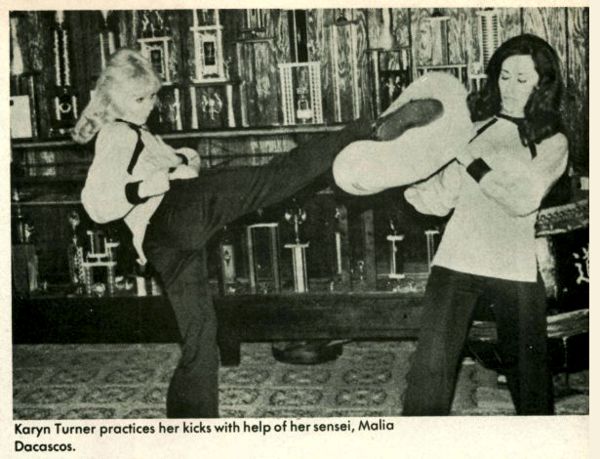 Karyn Turner began studying tae kwon do when she was 19 years old and then switched to kung fu, studying Wun Hop Kune Do with founder Al Dacascos and his then wife, Malia Bernal Dacascos. Karyn began competing in 1975.
After retiring from competition in 1979, Karyn formed a demonstration troupe called Hard Knocks, performing for three years. She also started her own promotional firm, Superfights, Inc., the same year.
Serving as President of Superfights, Inc., Karyn also served on the executive board of the Professional Karate Association (PKA). It was Turner who became an innovator in bringing mixed martial arts to cable television, and she promoted kickboxing's first pay-per-view event, Superfights, on ESPN in 1982. She secured kickboxing's first major sponsor with the Adolph Coors Brewing Company in that same year.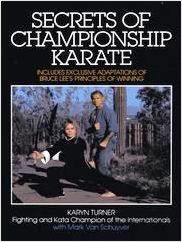 Karyn Turner determined that the small percentage of TV and promotion revenue's shared with promoters and fighters was not acceptable and she led a revolt with ex-PKA promoters and they founded a new association, the Promoter's Association, in 1985 in Denver, Colorado. This association became the International Sport Karate Association, and Turner served as the organizations first Commissioner.
Karyn Turner retired from active promotion in 1991 and  published her book, Secrets of Championship Karate with Mark Van Schuyver that same year. Secrets of Championship Karate is based on Bruce Lee's 18 Principles of Winning, this guide to championship karate discusses techniques, types of fighters, and strategies of tournament fighting, including the rules, regulations, and procedures of the point karate circuit.