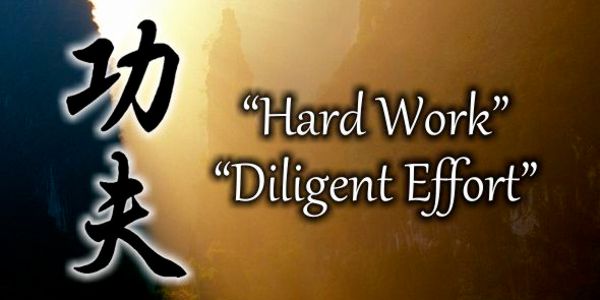 Ephesians 6:10-18 is key in practicing our Spiritual Kung Fu . . . Finally, my brethren, be strong in the Lord, and in the power of his might. Put on the whole armor of God that ye may be able to stand against the wiles of the devil . . .
Most of us interested in martial arts have heard various definitions of Kung Fu. Two of my favorite definitions are "Hard Work" and "Diligent Effort". Kung Fu is usually associated with a martial art that has its origins in China or an offspring of an art that has Chinese origins.
No one has outright said anything, but I'm sure there have been a few raised eyebrows when they find out that Kan Balam means Golden Jaguar in Mayan. I am the founder of Kan Balam (Golden Jaguar) Yucatan Animal Kung Fu. Now, how did China and the Yucatan Peninsula get all intertangled? The simple answer is that the global community continues to intertwine, but it is more complicated than that. Kan Balam sprang out of my studies of Chin Na, Five Animal, and other styles of Kung Fu. My desire, or should I say need, to create this style came about after I visited the Yucatan. I could not have ceased this creative venture even if I had wanted to. It was like a volcano which had to come out of me.
Only a superficial understanding of Kung Fu would make a big issue of Mayan culture and the Yucatan being interjected into the matter. The Chinese and many other cultures have understood that God's creation teaches us many things. That includes the animals. We can learn many things about love, loyalty, and yes, fighting from them. There are also many other things that we can learn from animals, but those are beyond the scope of this paper.
The previous paragraphs were included because I want to go into a deeper understanding of kung fu, spiritual warfare, and how these apply to Christians everywhere. We have both physical and spiritual enemies. The concepts and methods of warfare must be understood and applied correctly, depending on who or what we are coming against. I will get more into this later.
That diligent effort, which is the very essence of Kung Fu can and should be applied in our daily lives. We should put forth that effort in most things. I probably don't do it when I do the dishes, or clean out the cat box, but some things just have to be done. Matters that are really important demand this diligent effort.
Diligent effort is demanded in our service of God the Father, God the Son, and God the Holy Spirit. We must serve the Lord to the best of our abilities at all times. I feel very strongly about this. Just as the study of martial arts is not some sort of a game, our walk with the Lord is not a game. The stakes are too high to look at things that way.
When I was younger, I devoted much time into being a good hypocrite. I knew the entire Christian lingo, could smile at the right time, and even knew the right time to say things. God was not only not impressed, but he grieved over his son (me) doing these things and not understanding the true nature of his Heavenly Father.
I knew what the Bible said about God, but didn't believe it. Because I had misevaluated some life experiences, I believed God to be a sort of cosmic "sicko", twisted, all powerful, and with a weird sense of humor. I felt He took particular delight in knowing what I wanted, and making sure I got the opposite. It was very tempting to try to find a rock to hide under or a cave to hide in. If he wasn't all knowing, perhaps I could hide from him.
Admittedly, most people did not have this concept, but there are many other concepts of God which are just as twisted. When I really come to understand what my Heavenly Father is really like, I could now serve him with my whole heart.
The Book of Jonah is my favorite book in the Old Testament. When I was small it was because of the great fish (perhaps a whale), but later in life it was because when Jonah expressed the true nature of God, it hit me like a well executed Palm Heel Strike. Jonah 4:2 says. "And he prayed unto the LORD, and said, I pray thee, O LORD, was not this my saying, when I was yet in my country? Therefore I fled before unto Tarshish: for I knew that thou art a gracious God, and merciful, slow to anger, and of great kindness, and repentest thee of the evil."
This paper started several paragraphs back, but in some ways, this paragraph is a second starting point. God created us. We were in his mind before the foundation of the earth. He created us as his son or daughter. Even though we were born in sin, he gave His Son, Jesus, as a sacrifice for sin. The Spirit of God draws us to Jesus time and time again, with love. We are made acceptable to God by accepting Jesus sacrifice. Our name is then written in God's Book of Life. We now follow Christ because He is our Lord and Master. He leads us on the path he wants us to follow. This path will always include the path of warfare.
Students of Kung Fu and all the martial arts study and use weapons. They also study weapons defenses. The list of weapons that we can use, and can be used against us is lengthy. Hands, feet, elbows, knees, teeth, the head (the mind as well as the Cajun Coconut), fingers, knives, kubatons, swords, firearms, sticks, staffs, chains, ashtrays, credit cards, and the list goes on and on. The training in the use of these weapons and how to defend against them goes on for a lifetime.
Let us consider who are spiritual Adversary is. Let us also consider his mindset, strategies and tactics. Lucifer was the Archangel of the Worship Angels (Isaiah Chapter 14). He decided that he wanted to be like God and let an angelic rebellion. His charisma, power, and influence were such that he convinced 1/3 of the angels to follow him (Revelation 12:4). His rebellion is doomed to fail and he knows it (Revelation Chapter 12). His Kung Fu (diligent effort) to destroy souls is strong. He goes about as a roaring lion seeking whom he may devour. (I Peter 5:8). He is like great cat that lies in wait for the right moment to attack. He is also like a skilled sniper who conceals himself and his target doesn't know he is there. He is the ultimate opponent. He hates us and wants us to spend an eternity in hell with him. We do not stand a chance against him by ourselves. The similes I have used should create a terrifying picture.
Jude 1:9 says this "Yet Michael the archangel, when contending with the devil he disputed about the body of Moses, durst not bring against him a railing accusation, but said, The Lord rebuke thee". Michael is the Archangel of the Warring Angels, and God has instructed him to show respect for Lucifer until the appointed time when Michael and the warring angels get the green light to caste Satan out of heaven. The warring angels keep the forces of evil in abeyance from God's people, and even from sinners according to God's will. We have a vast heavenly host that protects us. These heavenly "body guards" are necessary because the foe we fight against is very powerful and is not flesh and blood. Of course, when Satan uses people for his purposes, we do have flesh and blood to contend with. But still, the battle is primarily in the spiritual arena.
We should always be aware of the following scripture when Satan attacks us. Isaiah 54:17 states, "No weapon that is formed against thee shall prosper; and every tongue that shall rise against thee in judgment thou shalt condemn. This is the heritage of the servants of the Lord, and their righteousness is of me, saith the Lord."
The qualifying sentence is, "This is the heritage of the servants of the Lord". It does not apply to every person. It applies to people who are true servants. This means that they listen to God's voice and try to please God in all their ways. If we want to please God, we will study His Word and apply it in our lives with great love. This brings us to our next scripture.
EPHESIANS 6:10-18 is key in practicing our Spiritual Kung Fu
10 Finally, my brethren, be strong in the Lord, and in the power of his might.
11 Put on the whole armor of God that ye may be able to stand against the wiles of the devil.
12 For we wrestle not against flesh and blood, but against principalities, against powers, against the rulers of the darkness of this world, against spiritual wickedness in high places.
13 Wherefore take unto you the whole amour of God that ye may be able to withstand in the evil day, and having done all, to stand.
14 Stand therefore, having your loins girt about with truth, and having on the breastplate of righteousness;
15 And your feet shod with the preparation of the gospel of peace;
16 Above all, taking the shield of faith, wherewith ye shall be able to quench all the fiery darts of the wicked.
17 And take the helmet of salvation, and the sword of the Spirit, which is the word of God:
18 Praying always with all prayer and supplication in the Spirit, and watching thereunto with all perseverance and supplication for all saints;
When we obey or Lord and Master Jesus Christ, and learn all the ways of spiritual warfare, we cannot be defeated. We are always the victor in Jesus Christ. But, keep in mind that we cannot venture away from the commands of our Master. His training is very specific, and he always knows the perfect strategies and tactics to defeat the enemy of our souls. Also, the souls of many are being fought for by Satan. We must take this battle very seriously.
Here are the points to look at. They are listed in a succinct way. There is not a lot of "fu fu".
1. We must put on the whole armor of God. Satan is very wily.
2. We are not fighting flesh and blood. We are fighting evil spiritual powers in high places.
3. By putting on the whole amour of God, we will be able to stand for our Lord and Savior, and against Satan, no matter what he may come against us with.
4. God's Truth must be in us and we must lead a Godly life.
5. We must always share the Gospel of Peace as the Lord opens doors for us.
6. Faith in God will give us the knowledge that no weapons coming against us will be successful. Faith allows us to see the "incoming ordnance", but we know it cannot penetrate our armor.
7. We must accept Jesus as Lord and live for him every day. I have heard a couple of preachers say that salvation doesn't really mean salvation is verse 17. I disagree and will take the Word of God at face value. When we accept Jesus' sacrifice for our sins, our name is in the Book of Life and we must live for him every day.
8. The Word of God must be in us. We must read it, ponder it, chew on it and digest it. We cannot just read it and dissect it, and let it lose its life. It must become part of who we are. We must know it and wield it as a sword against our spiritual enemies.
9. We must pray for everyone and everything. We must be diligent and persevere in our prayers. They must be from our hearts. We must intercede for others and situations.
10. If Satan uses a human being to try to harm us, as we use our martial arts training to deal with the situation in a physical way, we must realize that the real enemy is Satan. We must seek to use only the force necessary to have a good outcome for us. We must pray always, before something happens, that the Lord will give us the wisdom to use the minimum amount of force necessary. Keep the following in mind. You do not have to stop force: it is easier to redirect it. Learn more ways to preserve rather than destroy. Avoid rather than check. Check rather than hurt. Hurt rather than maim. Maim rather than kill. For all life is precious nor can any be replaced."
In our study of the martial arts, we practice deception in order to have an advantage over our opponent. We learn to feint, transmit false body language, and hide our true set up a vicious attack with meaning less movements and gestures. Anything deception that will give us a tactical advantage has value.
Satan is the master of lies and deception. In the Book of Genesis, the Serpent tricked Eve through his subtle mixture of truth and lies. (Genesis) Chapter 3. He is expert at all out frontal attacks, but he is also expert, in the subtleties of spiritual warfare. We must stay very close to the Lord to not be deceived. If Satan could deceive a third of the angelic host, we may also be deceived if we venture away from the Lord's protection.
I am not proud of the fact, that in my younger days, I misunderstood the true nature of God. Since I perceived God as a celestial lunatic and joker, my cynicism caused me to hone my skills as a deceiver. I knew when to smile and when not to. I knew when to use the Word of God, but it was to serve my own purposes. Satan was working through me and I didn't even realize it. But God did not allow my conscience to go away. He still let me know in my spirit that what I did was wrong. Once he put the knowledge of who God really was deep in my heart, I repented, and began to follow him in a real way.
Satan used doctrine, strategies and tactics against us. We must be aware that he is doing this, and use God's plan for conducting spiritual warfare against Lucifer. In warfare we have the concepts of doctrine, strategy and tactics. Let's look at all three and then consider a story from the scripture.
1. Doctrine: a particular principle, position, or policy taught or advocated, by a religion, government or military organization. A doctrine is a general principle held to be true. It is broad in scope. It will be narrow down a bit more specifically with strategy and even more specifically when we get to tactics.
2. Strategy: The science and art of military command as applied to the overall planning and conduct of large-scale combat operations.
3. Tactic: a plan, procedure, or expedient for promoting a desired end or result.
A doctrine is a broad concept. A strategy deals with overall planning while keeping a doctrine in mind. Tactics are specific ways to apply strategies.
Let us consider examples of each in the martial arts:
Doctrine: Most fights (50% to 90%) end up on the ground. I have seen and heard all sorts of figures for this, so you apply the figure you feel is correct.
Strategy: A martial artist must learn ground fighting or grappling techniques in order to prevail, when and if it does go to the ground.
Tactic: Learning how to set up and apply a wing choke, triangle choke, or Japanese Arm Bar. You choose the specific choke or submission hold.
Now, let's wrap it up by considering a story from the Scripture. In Numbers 22-25 an interesting historical account of the Israelites, Moabites, and the Prophet Balaam is told. Revelation 2:14 is also part of the story. But I have a few things against thee, because thou hast there them that hold the doctrine of Balaam, who taught Balak to cast a stumbling block before the children of Israel, to eat things sacrificed unto idols, and to commit fornication. You will want to read the whole story, but here is the part I am going to talk about.
The story in a nutshell, is that Balak, the King of the Moabites was very afraid of the Israelites. He had good reason to believe that Moab would be destroyed. He was looking for a way to curse Israel. He offered the Prophet Balaam riches, if he would curse the Israelites. God would not let Balaam curse them, but Balaam offered Moab a very effective solution. He advised Balak to make love and not war. The Moabite sent his Moabite "hotties" to seduce the Israeli men. It was very effective. Not only did they commit fornication and adultery, but they sacrificed to Baal, the Moabite "god". Thousands of Israelis paid a very high price for their funsies. Read Chapter 25.
So, what were the doctrine, strategy, and tactics that Satan used against the nation of Israel?
Doctrine: Many people have two brains; one at the top of their bodies, and one in the middle. Sexual sin is an effective weapon.
Strategy: Have the Moabite women go to the Israelite men and seduce them.
Tactic: Come over here you "hottie" and take me! I'm yours.
Lucifer is extremely intelligent and cunning. When we live for the Lord, God will give us the wherewithal to defeat any strategy and tactic that comes our way. We must walk the path he has given us moment by moment, day by day, week by week and year by year. He will equip us to be a warrior for God. As long as we stay under the Blood of Jesus, Satan can never defeat us. Let us always walk with God, win great battles, and spend eternity with our Lord where, "But as it is written, eye hath not seen, nor ear heard, neither have entered into the heart of man, the things which God hath prepared for them that love him." I Corinthians 2:9.