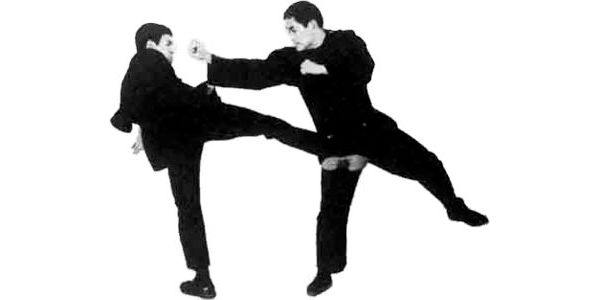 Ted Wong was born on November 5, 1937 and passed away on November 24, 2010. He was a Jeet Kun Do practitioner and one of Bruce Lee's personal students and closets friends.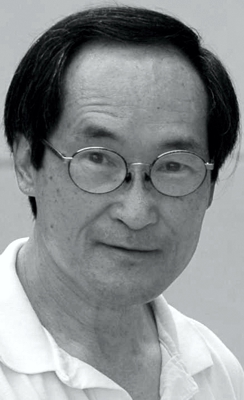 Ted Wong's first encounter with Bruce Lee was at a Kung Fu seminar in Los Angeles, California in 1967. Wong had never studied martial arts but at the time he held an interest in martial arts and western boxing. At the seminar, Wong was so impressed with Bruce Lee that he decided to study at Lee's kwoon, the Jun Fan Gung Fu Institute in Los Angeles. He filled out an application not realizing that the kwoon was open by invitation only. When Bruce asked him who he was, Wong told him he had come from Hong Kong and wished to study with Bruce Lee. Oddly enough, Bruce accepted Wong as a student and shortly after Wong began his studies. Eventually Lee accepted Wong as a private student and Wong became Lee's sparring partner and close friend until Lee's death in 1973.
As Lee developed Jun Fan Gung Fu into Jeet Kune Do, Wong was present for the process. Lee trained other martial artists and Wong was their watching his teacher train the likes of karate champion Joe Lewis and basketball star Kareem Abdul-Jabbar.
Sifu Ted Wong was one of only a few people to receive rank in the art of Jeet Kune Do from Bruce Lee. Sifu Wong studied and taught only Bruce Lee's Jeet Kun Do as Bruce Lee taught it. Wong never learned any other martial art, and taught what he learned from Bruce in its purest form. Wong gave seminars and continued to teach privately until his death.
Some of Ted Wong's students included Bruce Lee's daughter Shannon Lee Keasler, and long time martial arts instructors including Mark Stewart, Bob Landers, Rodney Hitchcock, Octavio Quintero, David Gallaher, Richard Torres, Lewis Luk, Teri Tom, Tommy Gong, Bill Mattucci, Mike Rutter, Hiro Watanabe, Yutaka Matsuoka, Tim O'Leary, Mike Gittleson, Joaquín Marcelo and Albert Grajales.
Sifu Ted Wong is an eternal Board Member of the Bruce Lee Foundation.