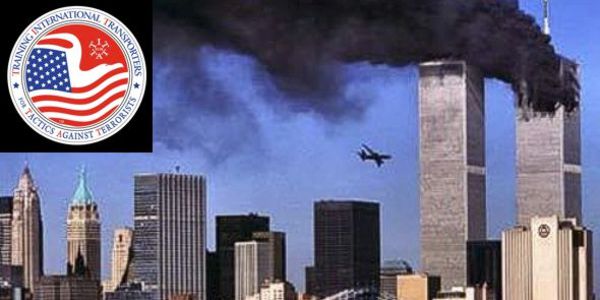 About TIT for TAT
Preventing another 9/11 Tragedy
Mission: Our perpetual mission is dedicated to exploring and providing the most comprehensive self-defense training tactics for people who are employed within the transportation industry. Our seminars are created and implemented by the World's Best Defense Experts.
Company Overview
Motto: Transportation Makes the World Go Around
We are all Americans, and it's the diversity of our population that makes America so unique. By combining our histories, cultures, beliefs and customs, we have all contributed to making this country stronger and greater with more resolve than any other.
We all have things in common, we all join together under one flag, and as proud Americans we all have freedom of choice. We love this and we want it to continue. It is absolutely imperative that all Americans do what ever possible to assure that the future generations of Americans the same opportunities that we have. We need to make sure that the stars and stripes forever remain a symbol of our free and mighty nation built on faith, truth and love.
The continued success of our awesome nation is pendulum upon the transportation industry. It is by far the most important link between Americans and it must be protected at all cost. It is the spirit of our tough nation to stand up and fight for what we believe in, what is ours. The history of America has been built upon a no fear attitude. There would be no American if our forefathers would have succumbed to being afraid of the unknown and that is why I created TIT FOR TAT.
Description of Services:
A high level of spirituality is embodied directly into the seminar's content. Educational seminars are provided within a virtual reality type atmosphere related to the particular transportation industry in question.
The goal of these seminars is to instruct the participants in related skills, then provide an atmosphere where application of such can ensue. There is a continual flow of training being provided. The participants are subjected to extremely adverse conditions as a way of preparing them both mentally and physically for the possibility of a terrorists encounter.
TIT FOR TAT seminars are provided to employees of all international transportation companies. The comprehensive training is designed and customized to meet the needs of the individual company, all levels of staff, crew, ground personnel and is site orientated.
Seminars Focus on Providing…
SPIRITUAL ENLIGHTENMENT
EXPERTLY PLANNED SELF DEFENSE
A COMPREHENSIVE PLAN OF ACTION
STRATEGIC INTERVENTION
MULTI-CULTURALLY DIVERSE INSTRUCTION
EFFECTIVE RESTRAINING TECHNIQUES
ALTERCATION MANAGEMENT
VIOLENCE MEDIATION
EMPOWERMENT THROUGH DEFENSE CONFIDENCE
CALCULATED RETALIATORY TACTICS TOWARD AGGRESSION
THE ABILITY TO RECOGNIZE AND IDENTIFY TERRORISTS
FORECASTING SITUATION DETECTION AND DIFFUSION
ASSESSMENT AND DEVELOPMENT OF TRANSPORTERS
General Information
TIT for TAT: A WAY OF LIFE
TIT for TAT is more than just a Martial Art; it is a way of life.
Through mental and physical training. TIT for TAT transforms peoples' character and helps individuals develop strong resilient spirits. It also creates and nurtures leadership skills and the ability to persevere through difficult tasks. These skills help TIT for TAT pupils in their everyday lives.
Leadership skills and a strong spirit help create confidence in individuals.
Confidence becomes instilled in students as they develop good technique and are able to share with others by teaching. Confidence helps people achieve the goals they set for themselves. Confidence also helps to produce patience and modesty within individuals.
Patience is an invaluable trait. TIT for TAT develops patience in practitioners through the repetition of training. Students learn to bear or endure pain, trouble, adversity, and inconvenience without complaining or soling self-control.
Many people look upon modesty with admiration. TIT for TAT promotes modesty. It is taught through example, rather than by words alone. TIT for TAT does not encourage arrogance or self-promotion. Instead, it encourages practitioners to be humble and act as role models. One is reminded that a modest person is someone that is liked by all.
TIT for TAT fosters a resilient spirit, leadership skills, self-confidence, patience, and modesty. These qualities provide the foundation for a person of solid character.
Throughout life, character becomes the basis by which a person is often measured. TIT for TAT is an instrument that refines and improves ones character. The qualities that students learn in TIT for TAT become attributes valuable in everyday life.
For more Information or to Contact Robin Alice Rowe about TIT For TAT visit the TIT for TAT Facebook page.