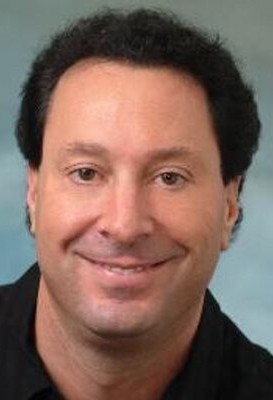 Tom Patire is the founder and senior instructor of the CDT (Compliance, Direction, Takedown) method of empty-handed non-deadly force. He has a diversified tactical and martial arts background that includes a Seventh Degree Black Belt in the martial art of Hom-Do. He was the first person in the New York, New Jersey and Pennsylvania tri-state area ever to be ranked and certified as an instructor in this elite combat art. After many years of dedication and hard work, he was promoted to the title of Grandmaster of all Hom-Do schools around the world.
Tom Patire heads one of the largest tactical training teams in the world and is currently teaching and certifying instructors in the CDT System. The CDT system was first put to street use in 1992 after a three-year research and development process and since then has become the front- runner in soft-handed force for people of all walks of life and all ages. He is the founder of the CDT International Tactical Training Center currently located in Elmwood Park, New Jersey. Mr. Patire is also the Executive Director of his family-owned international security business, State of the Art Security Agency, where he heads a team of close-quarter specialists who provide elite protection for dignitaries, celebrities and sports personalities throughout the world. Mr. Patire's certifications include, but are not limited to, Municipal, State and Federal Law Enforcement as well as Specialized Response Groups and Elite Military Units.
Tom Patire has been featured in articles and magazines worldwide and he has appeared on many international and national television programs, including a featured documentary on A & E "The Inside Story", Good Morning America and Inside Edition. Tom Patire traveled throughout the world on his awareness campaign called "Training For Life™" educating the masses about awareness, safety and personal protection.
Tom Patire is America's Leading Personal Safety Expert™ and created the popular safety courses; Training For Life®, KNOW & GO®, the Training For Life® Personal Protection Video Series, and STOP-EM!™ portable safety door device and was the author of the national bestseller "Tom Patire's Personal Protection Handbook, a how-to guide to absolutely everything you need to know to keep yourself, your family and your assets safe."
America's Leading Personal Safety Expert®, and the most publicized bodyguard in the world and concerned parent. Tom has appeared on numerous television programs and networks, including FOX, Rachael Ray, Montel, Colbert Report,Geraldo At Large, Good Morning America, CBS Morning Show, CNN, WPIX, WOR,MSNBC and Inside Edition. His child safety program has received an EMMY AWARD nomination in Educational Programming. Tom also has been featured in such major magazines and newspapers as Family Circle, Redbook, Fortune Magazine, Cosmopolitan, TV Digest, USA Today, The Wall Street Journal, Black Belt, Counter Terrorism and Crain's Business.
Tom Patire has spent nearly 30 years perfecting his skills in personal protection. After graduating from William Paterson University with a BA in Human Movements and Science, Tom spent many years as a personal bodyguard to a celebrity list of entertainers, sports figures, politicians and corporate executives, and is still called on today when his expertise is needed. He has numerous certifications from state and federal governments as the best and most sought after defensive tactics instructor, working with many local, state and federal law enforcement agencies, as well as specialized response groups, elite military units and international and domestic airlines.
Even before the first bombing of the World Trade Center in 1993, it was clear to Tom that America and all Americans needed to prepare for international terrorism. At the same time people were looking for answers on how to combat issues like domestic violence, child abduction and date rape that were frequenting society along with the wide spread of drugs in their communities.
As a result, in 1992, Tom shifted the focus of his activities to empowering and educating the everyday person in living a safer and more aware lifestyle. From its simple beginnings, this program has developed into a worldwide phenomenon called "Tom Patire's Training For Life® and Tom was called on by corporations and organizations of all kinds as a motivational speaker in regards to wellness and safety in the work place, at home or on the road.
Tom is currently traveling throughout the world on his Training For Life® empowerment campaign, spreading the message, "Safety first because you may not get a second chance!®"
Tom Patire certifications including, but not limited to:
New Jersey State Tactics Instructor – Office of the Attorney General, Trenton, New Jersey
Hand to Hand Instructor – Federal Marshals, Newark, New Jersey
Defensive Tactics Instructor -Federal Bureau of Investigation.
Tactics Instructor – United States Postal Inspection Service, Newark, New Jersey & Washington, DC.
New Jersey Instructor – SWAT and SERT Teams
Military Instructor – Employment Division
Instructor Specialized Team Units – Federal Teams Division