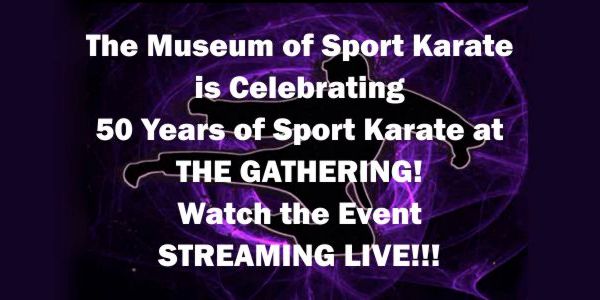 Watch it Live !!!
We're Celebrating 50 years of Sport Karate at The Gathering and we're streaming the Celebration LIVE!!!
The live stream is brought to you by Classic Chevrolet, Brown and Cashion Investments, Inc., Century Fitness, Bank of America, SamuraiSupply.com, Ambit Energy, CollectorsFireArms.com, Space Center Houston, Philip Bradley, Daryl Stewart and Texas Martial Arts,Ki Essentials, Ranger Boats, SamuraiSports.com, USAdojo.com, BUDK knives, Japanese Samurai Prints, Juice Plus, Outlaw Dave Show, 95.0, The Martial ARTist, Hilton Southwest, Watch Me Sports, The Print Store, The Texas Martial Arts Hall of Fame, SportKarateMuseum.org
Click Here To Watch The Events
To watch the October 13th event click on the event that says: 10-12 The Gathering October 12-13
Friday Night – Black Belt Testing 6:00-10:00pm Central Standard Time
Saturday Night – The Gathering Celebration 6:00 – 10:00pm Central Standard Time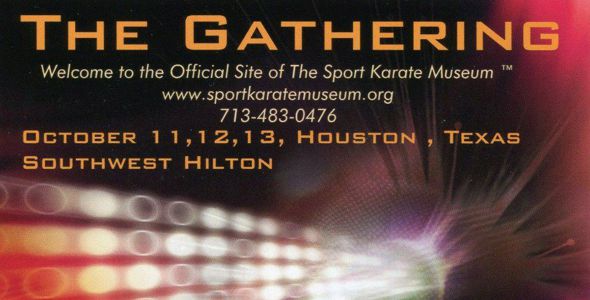 THE GATHERING
1 Night, 3 World Record Attempts
Watch the epic battle of mind over matter and see who WINS?
Come join the Museum of Sport Karate in celebrating 50 years of excellence in Sport Karate. The event will take place at the Regency Ballroom of the Hilton, Southwest starting at 6:00pm October 11 -13, 2012.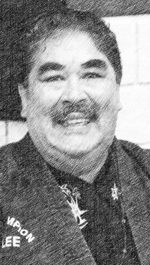 Friday evening sees us hosting the 9th Degree Black Belt test of world class martial artist "Super" Dan Anderson along with demonstrations from some of the best martial artists on the planet! The halftime activities include three amazing feats of strength, focus, and precision as three martial artist push the human body to the limit and attempt to establish three new world records.
Watch World Champion Master, Rick Stanford as he sets a new world record by breaking 8 inches of pine boards with a single Instep Kick. If this isn't enough, watch MMA superstar, world kickboxing champion, and American Fitness and Martial Arts Grand Master – Eric "Merciless" Loveless break 5 "Louisville Sluggers" baseball bats (AT THE SAME TIME) with his shin bone. NOTE: this feat was featured in the show "Stan Lee's Super Humans" and that individual ONLY broke 1 bat. Finally watch American Fitness and Martial Arts Sensei Jim Butcher as he attempts to break 80 inches of SOLID CONCRETE, a feat that has never been attempted, ever!!
In addition, come meet an amazing list of martial arts celebrities and V.I.P's as they display their unique skills talents all weekend. Guest include LIVE appearances by Dana Abbott, Derrick Pendergrass, Sam Hogar, Aaron Perzan, Irving Soto, David Brock, Danny Lane, Deddy Mansyur, Mike Genova, Marty Knight, Michael Goldman, Keith Yates, Ron Lindsey, Tim Kirby, Sal Naveraz, Mike Ncamara, Donald Miskal, Irving Soto, Joshua St.Ives, Scott Hogarth, World Champion Troy Dorsey, Dan Frazier, Burt Vickers, Daryl Stewart, Dr. Patrick Price and special guest appearances by J.Pat. Burleson, First National Karate Champion, Jim Harrison, inventor of the term "Blood and Guts Karate", World Champion Jeff Smith, World Champion Ishmael Robles, World Champion Raymond McCallum, Texas Legend George Minshew, Kung Fu Legend James Cook, and some of the greatest Lady fighters ever, including Linda Denley, Chris Minshew, Phylis Evetts, Helen Chung. And these are just a few of the great's attending!!!
For More Information
Please Contact Professor Gary Lee
713-483-0476 Hot Line
www.sportkaratemuseum.org A Non Profit Corporation
Hilton Southwest
713-977-7911