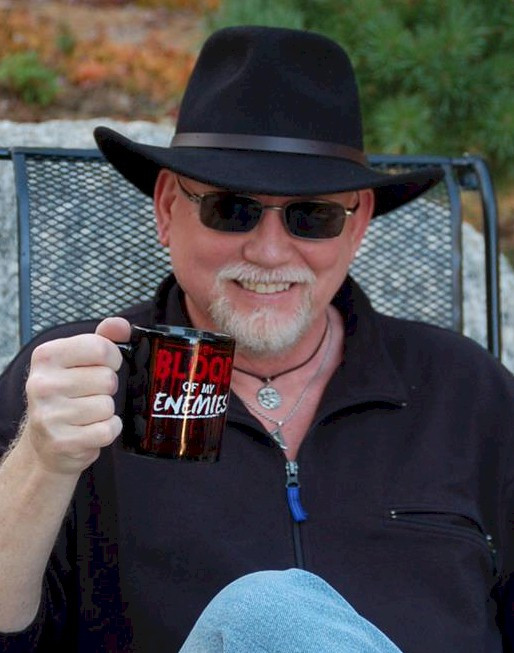 Some people think that the truth can be hidden with a little cover-up and decoration. But as time goes by, what is true is revealed, and what is fake fades away. ~ Ismail Haniyeh

The Wisdom Warrior
Bohdi Sanders (William "Bohdi" Sanders) is an author of martial arts-related books – mostly inspirational quotes and related interpretations and philosophy – that he calls "Warrior Wisdom" and promotes as part of his overall philosophy which he calls the "Warrior Lifestyle." These books include:
Secrets of the Martial Arts Masters (1-3)
Warrior Wisdom
Warrior: The Way of Warriorhood
Men of the Code
Martial Arts Wisdom
Secrets of the Soul
Wisdom of the Elders
Bushido: The Way of the Warrior
Modern Bushido
Defensive Living
The Warrior Lifestyle
Wicked Wisdom (With Shawn Kovacich)
Sanders' books are all self-published through his Kaizen Quest imprint.
Bohdi Sanders claims to be a 5th degree Black Belt in Shotokan Karate with over 30 years of martial arts training and experience.
Academic and Martial Arts Credential Controversy
On January 6, 2015, a long article titled "Bohdi Sanders: Pseudo-Bushido and the Corruption of a Wisdom Warrior" was posted online.1 The article sparked considerable controversy in that it alleged that Sanders was guilty of claiming fraudulent academic and martial arts credentials on his "Wisdom Warrior" website and other internet and social media sites. Most noteworthy (in the January 6, 2015 article and later posts), Sanders was accused of:
Using credentials from an unaccredited college to claim he holds both a Doctor of Naturopathy degree and a Ph.D. in Natural Health.
Making false claims about his martial arts training, experience, and ranks.
Ph.D. and Doctorate Claims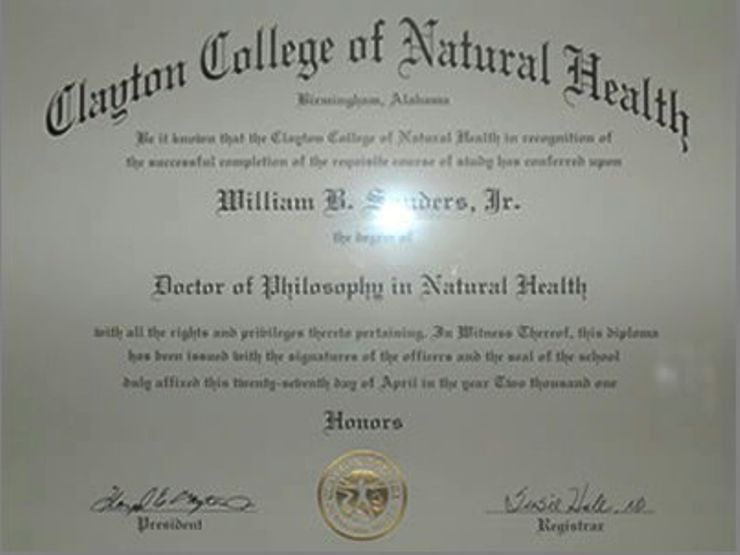 Sanders' "doctorate" was awarded by Clayton College of Natural Health.
Clayton College of Natural Health was a non-accredited American distance-learning natural health college based in Birmingham, Alabama, offering classes in various forms of alternative medicine . . Clayton College of Natural Health never held educational accreditation from any agency recognized by the U.S. Department of Education or the Council for Higher Education Accreditation.[3]
Clayton College did not hold any educational accreditation from any agency and was only licensed by Alabama Department of Post-secondary Education from 2003 to 2008. The school opened in 1980 and closed in 2010.
Today the college is often considered a "diploma mill" in the press and academic circles. 2, 3
On his website Sanders refers to his "Doctorate in Natural Health and Naturopathy" and his Clayton College diploma on his website shows him as a Doctor of Philosophy in Natural Health.15 A "Doctorate in Natural Health and Naturopathy" is common in the diet supplement and self-help industries and should not be confused with a "Doctor of Naturopathic Medicine" (N.D. or N.M.D.) which is a legitimate medical degree recognized in at least 17 U.S. states.
In defense of the Clayton Ph.D, Sanders says on his website that the degree is recognized by the Colorado Department of Education for purposes of teacher licensing. Sanders states:
…Furthermore, doctorate degrees from Clayton College are also recognized by state and federal organizations, such as public schools and government organizations. My degree has been recognized and accepted by the State of Colorado as a legitimate degree, and the coursework has been accepted for my pay scale and for my teaching endorsement.
This is not correct. According to the Colorado Department of Education website:
…per Colorado state statute, to be considered toward licensure requirements, degrees and course credits must be earned through institutions of higher education that are accredited by one of the regional associations listed below. Degrees and course credits earned through a college or university not accredited by one of these associations cannot be accepted as fulfilling licensure requirements in accordance with CRS 22-60.5-103. 18
Clayton College was never accredited by any accreditation agency recognized by the state of Colorado or anywhere else, so Sanders' assertion is not true. We contacted "Teresa" at the Colorado Department of Education licensing department (303-866-6600) and she confirmed that the degree from Clayton College of Natural Health cannot be used for licensing purposes in the state of Colorado.
Degrees from Clayton are watch listed and considered fraudulent by nearly every state in the country and in many other countries where it is actually illegal to represent yourself as a "doctor" or "Ph.D." with a Clayton degree. Sanders' name appears on the following watchlist posted online by CredentialWatch.org: https://www.credentialwatch.org/non/clayton_graduates.shtml.
Martial Arts Experience and Rank Claims
In the article (and during the period after it was posted during which Sanders responded to the claims) it was alleged that there is a consistent pattern of exaggeration, embellishment, and fabrication of credentials (from 2008 to present) in Sanders' martial arts claims and he is unable or unwilling to explain. In May of 2008, Sanders posted on his biography on his website the following: 4
Bohdi Sanders is a writer, teacher, and martial artist. He has published several articles and has appeared on national radio programs. Bohdi is also an herbalist with a background in natural health, and is certified in the healing arts and energy work. He has trained in several martial arts, he has taught Shodokan Karate, and has done extensive research in wisdom literature. His writing focuses on how to live the lifestyle of the warrior through the teachings of ancient wisdom texts from across the ages, and from every corner of the earth. The wisdom from these texts, and the connection between them and the modern day warrior, is discussed on the Wisdom Warrior website. His new book, Warrior Wisdom: Ancient Wisdom for the Modern Warrior, will be in the bookstores soon.
Despite Sanders' later claim that he was a 5th degree Black Belt by 2005, there is no mention of being a Black Belt until he added a "press kit" link later in 2008 and there was no mention of being a 5th degree Black Belt (on his website) until 2015 when he posted a long response (his "credentials page") in an attempt to defend himself from scrutiny and answer questions about his claims. The credentials page was thereafter removed and then modified – multiple times – and re-posted by Sanders). 5, 6
Bohdi Sanders has claimed at various times on his website, Amazon author page, LinkedIn page, and social media sites ranks from 5th degree Black Belt to 6th and then 10th degree Black Belt and training in a wide range of martial arts (ninjutsu, krav maga, jujitsu, etc.). Sanders has been unable or unwilling to provide proof of his training or progression through the ranks in Shotokan Karate. Requests that he post copies of his 1st, 2nd, 3rd, and 4th degree Black Belt certificates have been ignored, as have requests for references and names of instructors who can credibly vouch for his training and/or ranks.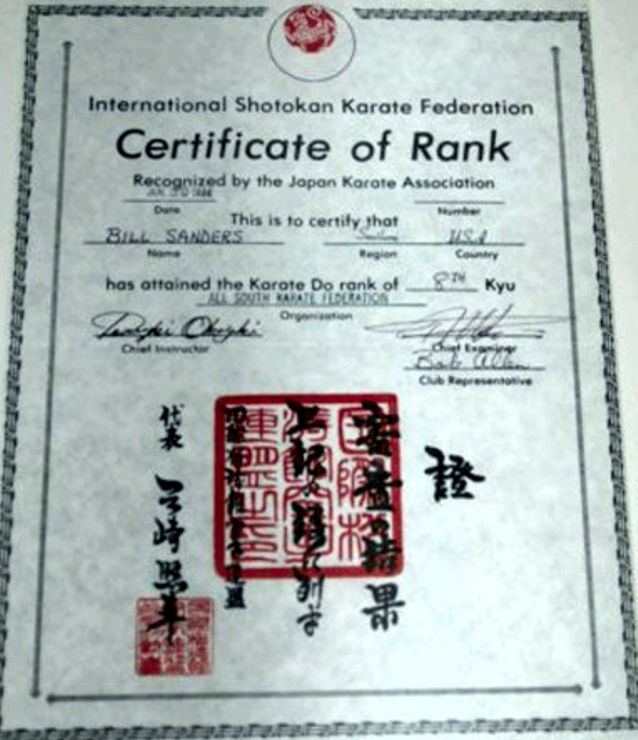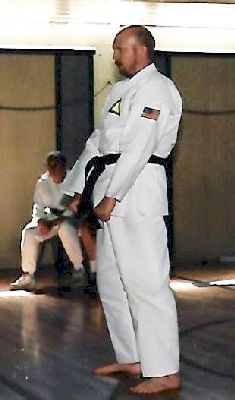 To date Bohdi Sanders has produce a Yellow Belt certificate awarded to him in 1984 by well-known karate instructor Bob Allen; a newspaper article originally published in the mid 1990's in The Index (the Hermitage Missouri newspaper), about a youth karate program he had started through his position as a teacher in the local school district; and a single photo Sanders wearing a Black Belt from around that time. It is notable that in the newspaper article, Sanders claims membership in the World Black Belt Bureau (a well-known martial arts diploma mill) and American Bujinkan Dojo as his martial arts credentials.
Sanders claims to have been awarded his 1st degree through 5th degree Black Belts by a 7th degree Black Belt and survivalist named William Jackson. Efforts to verify the existence of Jackson and a location/contact information have turned up nothing and Sanders has been unwilling to provide information that would allow his claim to be verified.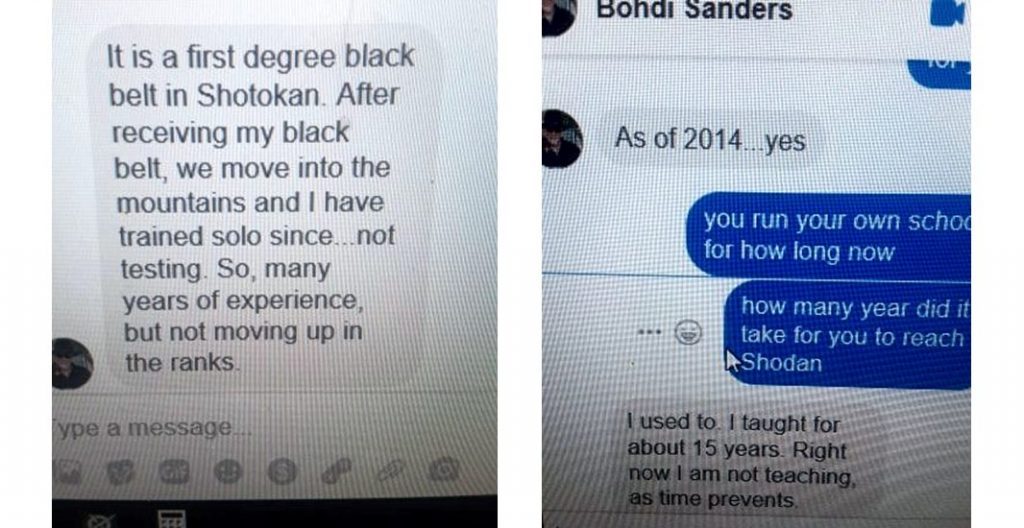 In response to this article, a credible reader provided the above screenshot from a Facebook private message conversation he had with Sanders in 2014. In this conversation Sanders claims to only be a 1st degree Black Belt in Shotokan karate while admitting that from 1996 (the year of his promotion to shodan) and 2014 he never tested and only trained "solo." By September 1, 2014, Sanders would be claiming a 10th Dan and "Title of Hanshi" from the Extreme Budo Federation with future claims of having been awarded 5th and 6th dans yet to come.
Fraudulent Rank Certificate Accusations
The 5th degree Black Belt certificates originally posted by Bohdi Sanders on his Wisdom Warrior website in 2015 (both certificates dated 2005) were proven to be fraudulent. They included: 6
(1) a club certificate signed by a William Jackson and Cindy Jackson that used a template purchased from MartialArtsGraphics.net (now defunct, however the owner of the company, Marco Gagnon, maintains a placeholder on the domain), and…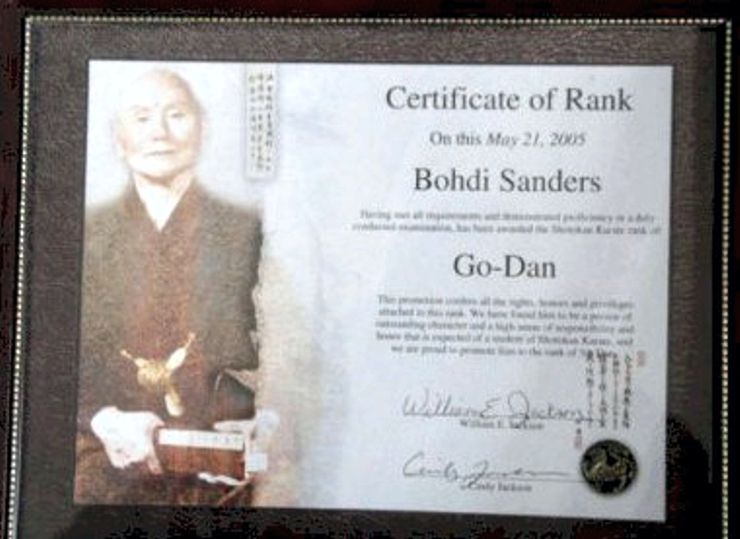 (2) a certificate purchased from the "World Black Belt Bureau" (WBBB) which is a well-known online martial arts diploma mill. 9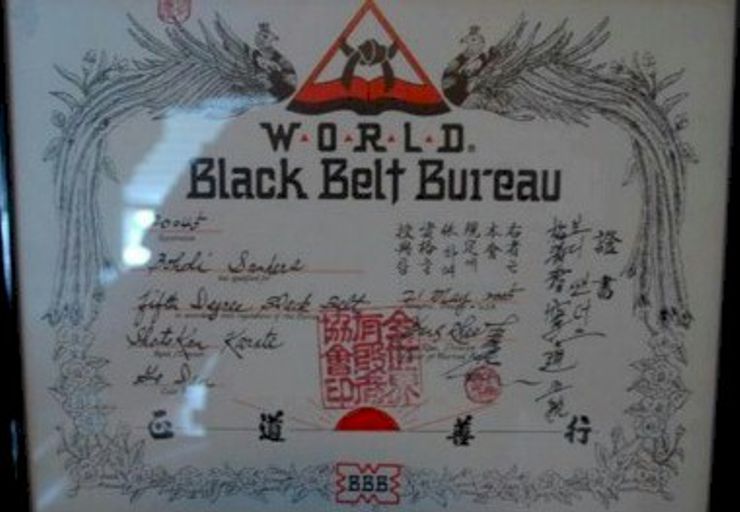 When it was established that the template used for the Jackson certificate was purchased online and that that template didn't exist in 2005, and when the WBBB certificate's diploma mill origins were pointed out, both certificates were immediately deleted by Sanders from his Wisdom Warrior website credentials page without explanation. Similar claims on other web pages and social media sites were also deleted. The entire credentials page was then deleted, but then re-posted after being extensively edited. 6, 7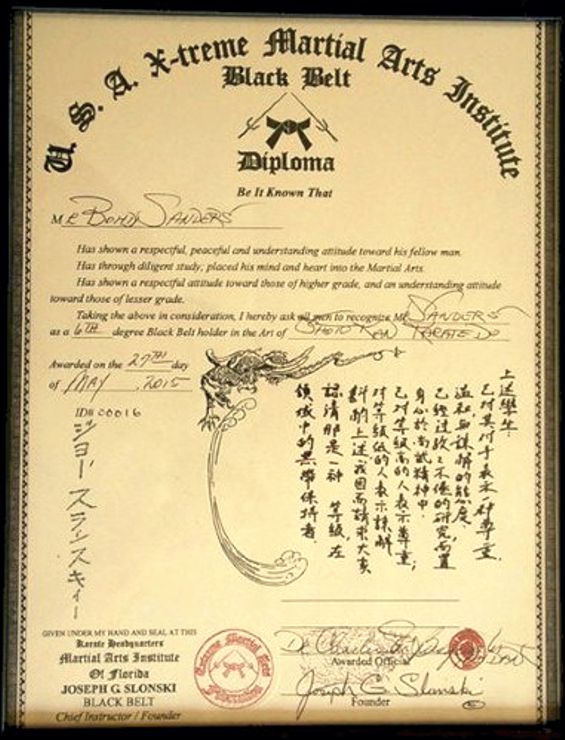 The fraudulent 5th degree Black Belt certificates were replaced by a 6th degree Black Belt certificate from Joseph Slonski that was later stripped and disavowed, and an a 10th degree Black Belt from the Extreme Budo Federation that was also later stripped and disavowed after Sanders was removed from the federation's board. 7, 10, 11, 12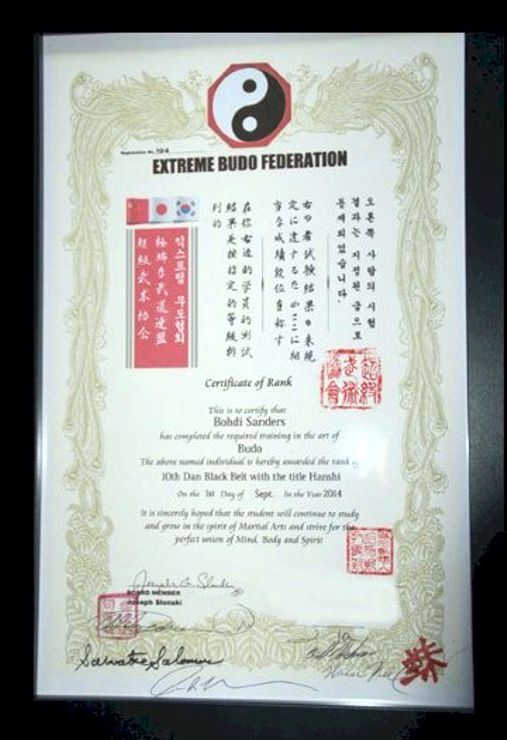 Certificate of Rank
This is to certify that
Bohdi Sanders
Has completed the required training in the art of
Budo
The above named individual is hereby awarded the rank of
10th Dan Black Belt with the title Hanshi
On the 1st Day of September in the Year 2014
It is sincerely hoped that the student will continue to study and grow in the spirit of Martial Arts and strive for the perfect union of Mind, Body, and Spirit.
Currently, Sanders martial arts bio(s) states: 15
On the "Who is Bohdi Sanders" Page:
"Dr. Bohdi Sanders is a multiple award-winning author of over 8 books on martial arts philosophy, self-help, and the science of living life to the fullest. His writing focuses on integrating universal wisdom, honor, and integrity into one's personal life. He has won 9 national awards for his writing and his contributions to the martial arts.

Dr. Sanders is also a renown martial artist with over 31 years experience and is also a Martial Arts Hall of Fame inductee. While his main martial arts experience is in Shotokan Karate, he also has experience in Ninjutsu, Jujutsu, and Krav Maga. In addition, Dr. Sanders has extensive training in the holistic arts.

He has a doctorate in Natural Health and Naturopathy, and holds certifications as a Master of Acupressure and as an Usui-Tibetan Reiki Master. Dr. Sanders also holds certifications as a Certified Specialist in Martial Arts Conditioning and a Certified Personal Fitness Trainer from the nationally accredited International Sports Science Association. His scope of knowledge also includes extensive training in the fields of survival arts, meditation, bodywork, and herbology."
On the "Bohdi Sanders' Credentials" page:
My official martial arts training began in 1984 under the instruction of Bob and Nikki Allen. Since that time I have had several different instructors, as we had to move around because of school and work. I earned my first black belt in Shotokan karate in 1996 under Shihan William Jackson and continued training with under his direction, up through the rank of Go Dan in 2005 which is also signed and certified by Cindy Jackson and Soke Richard Hallman.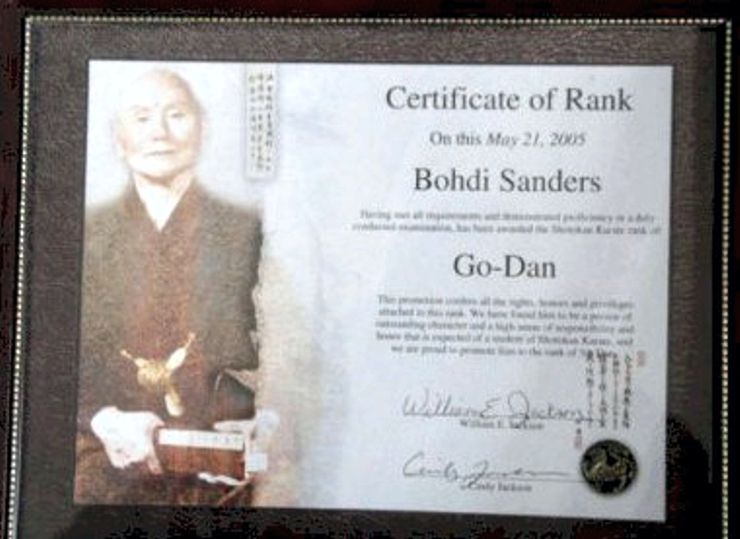 Note: The statement "up through the rank of Go Dan in 2005 which is also signed and certified by Cindy Jackson and Soke Richard Hallman" is false. Richard Hallman's signature does not appear on the Jackson certificate and Sanders did not know Richard Hallman at the time he claims it was awarded.
As of February 5, 2019, Sanders displays two martial arts credentials on his website 15: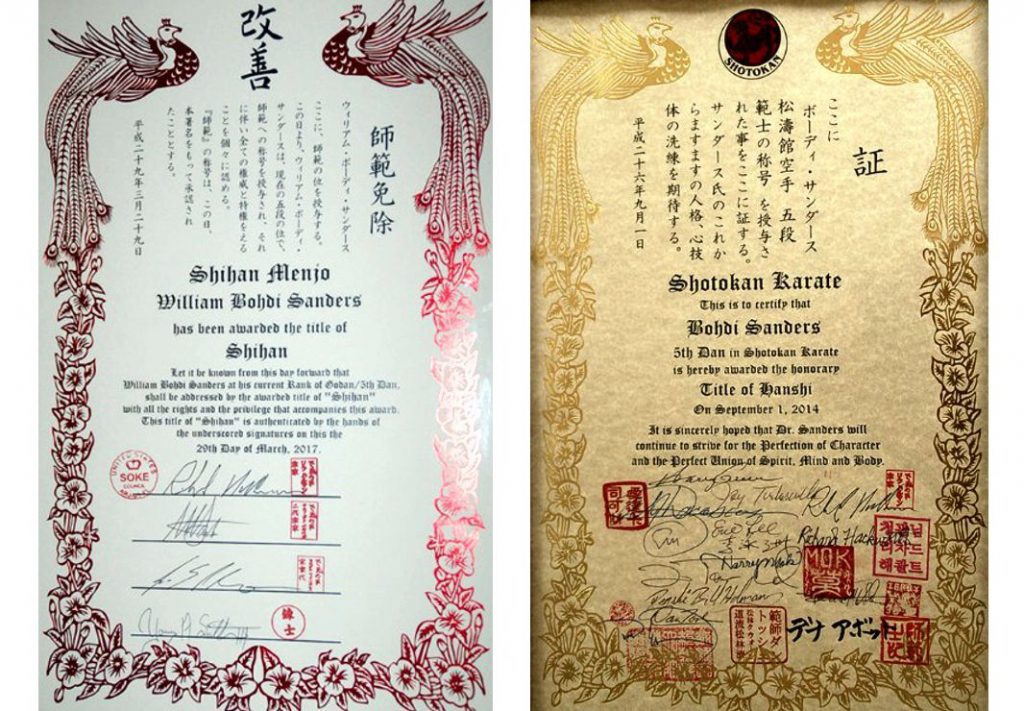 (1) a "Shihan Menjo" and award of the title of "Shihan" given to him by "Soke" Richard Hallman 13, 14  (Hallman is a Facebook friend whom Sanders has never met) that bears the following proclamation:
Shihan Menjo
William Bohdi Sanders
Has been awarded the title of
Shihan
Let it be known from this day forward that
William Bohdi Sanders at his current Rank of Godan/5th Dan,
Shall be addressed by the awarded title of "Shihan"
With all the rights and the privilege that accompanies this award.
This title of "Shihan" is authenticated by the hands of
The underscored signatures on this the
29th Day of March, 2017.
(2) an apparently custom-made certificate (note that it uses the exact same border design as the Hallman "shihan menjo," only in gold on parchment instead of red on white cardstock…this certificate design is common and can be purchased from a number of online suppliers)15 that bears the Shotokan symbol and the following proclamation:
"Shotokan Karate
This to certify that Bohdi Sanders
5th Dan in Shotokan Karate
Is hereby awarded the honorary
Title of Hanshi
On September 1, 2014
It is sincerely hoped that Dr. Sanders will continue to strive for the Perfection of Character and the Perfect Union of Spirit, mind, and Body."
The "Hanshi" Certificate…
One of the signers of the We have been informed by one of the Hanshi certificate's signers that Sanders himself created the Hanshi certificate, which he then mailed to the first individual who signed the certificate and then in turn mailed it to the next – like a chain letter – until all the signatures were completed, and then the certificate was mailed back to Sanders. This process is completely inappropriate for a martial arts credential of any kind, which should be conferred from an organization or senior down to its recipient (the junior) without the recipient (junior) being involved in any way whatsoever. In effect, Sanders "self-awarded" the "honor" and then somehow convinced the 14 signatories to lend their authority to it in the form of their signatures and seals. It should also be noted that the date on the certificate is back-dated to September 1, 2014 and Sanders claims on his website that he received this "honor" in September 2014 (quote from the Wisdom Warrior website):
"In September of 2014, I was honored with the Honorary Title of Hanshi. This award was given to me as a lifetime achievement award for my contributions in the martial arts community. This is a great honor for me, not necessarily because of the title, but because of the great men who felt that I was worthy of being honored in such a way as this. The title of Hanshi was given to me by the following martial artists…"
As far as we can determine, this certificate did NOT exist before 2017 and was first posted on Sanders' website on July 20, 2017. The "Hanshi Certificate" that was actually dated September 1, 2014 was the Extreme Budo Federation certificate that was stripped and disavowed by that organization. Apparently, the Sanders-fabricated certificate was intended (by Sanders) to somehow "replace" the rank and title certificate that had been taken away from him. This is a very strange sequence of events and activities – more like a self-promotion scheme – that doesn't remotely resemble accepted or common standards for conferring martial arts ranks, titles, and honors.
Beyond the above issue, this certificate has many problems. Contrary to what the inclusion of the Shotokan logo might suggest, Sanders is not formally affiliated with the Japan Karate Association or any recognized Shotokan group. The certificate is not issued by a martial arts governing body, association, or federation. While its design and wording might suggest otherwise, it is not a rank certificate. The certificate, created by Bohdi and mailed to each individual for their signature, is merely a proclamation signed by a group of Sanders' acquaintances who trusted Sanders. These individuals are martial arts individual who Sanders has either worked with on book projects, met through his stint on the board of the Extreme Budo Federation, met at at hall of fame events, or has friended on social media. It should be noted that while the title of "hanshi" (along with the other Shogo titles "Kyoshi" and "Renshi") IS a bestowed title, it would not be given to someone as low-ranked or inexperienced as Sanders ("hanshi" is typically reserved for 8th degree and above with 40 or more years of experience in their art).
Signed letter rescinding Bohdi Sanders "Honorary Title of Hanshi" certificate
The "Shihan Menjo" Certificate…
Regarding the "shihan menjo," it should be noted that the title "shihan" is not typically recognized as a bestowed title (though its use is far from standardized from one organization to another, so this isn't always the case). Though it gives the impression of being one, this certificate is not a rank certificate. A "Shihan no Menjo" is a teaching license used by some styles of Karate. This certificate itself is odd in that it doesn't explicitly state an issuing authority, though it can be assumed that it is the "United States Soke Council" (a tiny group based in Indiana and established sometime around 2015 to sell memberships and issue "sokeships" and licenses 21) since two of the signatories are from that organization and Hallman uses his United States Soke Council seal on the document.
Update: On February 10, 2019, United States Soke Council President Rick Greene posted the following on the USAdojo group page on Facebook:
"Bohdi Sanders was not issued a Shihan certificate from the USSC! He is not a member and has never been a member.

For the record, Bohdi Sanders or Alain Burrese, I have never met either of them and did not issue any certificate to either ! Yes Richard Hallman is a member of the United States Soke Council. But what he issues in private is his business and is not USSC business! As for this Sanders & Burrese fight or their argument of who said or did what has nothing to do with me (Rick Greene) or the USSC ! Please stop using our council to futher their on going dislike for each other! All I can say to them both is get into the Dojo/Dojang and start doing what really matters, training. Who cares what rank a person holds or who ranked them ! The truth always comes out on the mat !!!"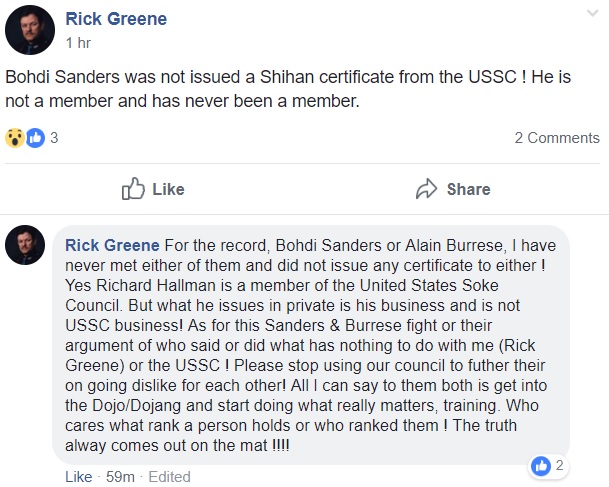 For the record, the Shihan Menjo certificate in fact does not state it is from the United States Soke Council, however, Richard Hallman is the United States Soke Council Vice President and he did affix his United States Soke Council seal to the document, possibly to imply that he derived his authority from the United States Soke Council. Further, the two of the four signatories on the document are United States Soke Council members (Richard Hallman and Stephen Barber) while the other two (Scot E. Philips and Young Arthur Smith III) apparently are not.
Sander's posted the following announcement on May 25th, 2017 on the Wisdom Warrior website: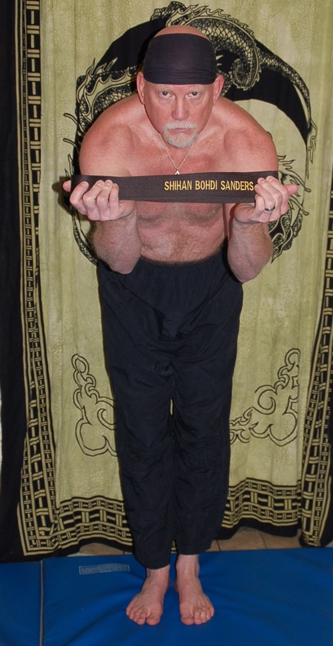 "It is always nice when other martial artists recognize your skills, talents, and contributions to the arts.I am honored to announce that I have been awarded the official title of SHIHAN, with all of the rights and privileges that accompany it, by Soke Richard Hallman.
It is truly and honor for me and I want to respectfully thank you for honoring me with this title, Soke Hallman. This awarded title from completely unexpected. Soke Hallman spent several months doing background checks into every part of my credentials and reading my writings, books, and how I interacted with people.
One day a got a call from Soke Hallman and he told me that he had been researching my background and my credentials, and asked for a copy of my GoDan certificate in order to verify it as well. I thought that he was probably checking me out because he had heard some of the false rumors and lies being spread about me. I have to admit, I was a little nervous sending anyone a copy of my GoDan certificate. I have never put sent it out or put it online before, but I sent it to him.
Soke verified its authenticity, and translated the kanji for me. Then, out of the blue, I got a call one day and he informed me that I was being awarded the official title of Shihan. What an honor!
Thank you very much, Soke Hallman! I am honored that you think so highly of me and will continue to work every day towards perfecting my character in order to live up to what is expected of me as Shihan. I also want to thank the three great martial artists who certified my Shihan Menji, along with Soke Hallman. My Shihan Menji is signed and sealed by each of the following martial artists:
Richard Hallman/10th Dan Soke USSC/VP
Stephen Barber/10th Dan Nidai Soke USSC member.
Scot E. Philips/6th Dan Soke-Dai/Shihan
Young Arthur Smith III/ 6th Dan Renshi
Thank you all very much for this honor! I bow to all with respect. Bohdi Sanders"
The certificate, Greene's denouncement, and Sander's announcement beg a number of questions:
First, Hallman is not a Shotokan practitioner as Sanders claims to be. Hallman practices and certifies people in his own style, Aido Ryu Jujitsu. Sanders has never claimed to have trained under Hallman, or studied Aido Ryu Jujitsu (as far as anyone knows, they have never met face to face), therefore it would seem inappropriate for Hallman to issue a "Shihan Menjo" (teaching license – note that Sanders mis-spelled "menjo" as "menji" throughout) to Sanders.
Second, Sanders' statements in his bio and then the announcement above are contradictory. Elsewhere, Sanders seems to claim that Hallman "certified" the Jackson certificate, but here he references a go-dan certificate that no one has ever seen (the Jackson certificate has no Kanji to be deciphered). Where is this certificate that Hallman "certified" in order to justify issuing a Shihan Menjo to someone he has never trained with, who claims to be a 5th degree Black Belt in a different style altogether?
Third, what would prompt Hallman to look into Sanders' credentials? Sander's version of events seems unlikely. It is known that the two men are Facebook friends and until recently, Hallman was almost a daily poster on Sanders' social media sites.
Richard Hallman has not been reached for comment at this time, however, efforts to reach him are underway. Details will be posted as the become available.
Link to Sanders Shihan Menjo announcement on the Wisdom Warrior website: https://thewisdomwarrior.com/2017/05/25/bohdi-sanders-is-awarded-the-martial-arts-title-of-shihan/
Feud with Alain Burrese
Since 2015, Bohdi Sanders has claimed that Hapkido instructor and martial arts author Alain Burrese is the author of the original article (posted under a pseudonym) that triggered the interest in, and scrutiny and exposure of, Sanders' background.
To date, Sanders has failed to produce credible evidence backing his claim and Burrese has consistently maintained that he did not author the articles any related forum posts. In retaliation, Sanders (with the help of others) has written numerous long articles attacking Alain Burrese, making many unsubstantiated and defamatory claims about Burrese's military service and his career as an attorney, as well as attempting to discredit his martial arts credentials and accomplishments. These claims against Alain Burrese have all been proven to be false through credentials and military documents provided to Martial Arts Enterprises by Alain Burrese and through contacts with the Montana State Bar Association and other credible sources.
In late January of 2019, Bohdi Sanders posted a fraudulent forensic handwriting analysis report in an article about Alain Burrese on his website. He claimed that he had requested the report from a private investigator he had hired, and that the investigator had proved Burrese is "Lordus Sapiens," a blogger critical of Sanders who also claims to be the author of the original article using the alias "MTTKDGUY." Within hours, the report was invalidated by a handwriting analyst engaged by MartialArtsEnterprises.com. The Sanders report came from a man in India – Mudit Srivastava – who is one of Sanders' friends and followers on Facebook and a contributor to Sanders' book Secrets of the Masters. Srivastava's Facebook page says he was a former Dealer Network Developer at Audiworks in India's automobile industry. 16 Srivastava claims to have been provided the document by a friend who is a bank fraud and handwriting specialist in India. Srivastava removed the friend's name from the report stating:
I have deliberately removed the name of the analyst as he has a classified profile and has done the analysis for old time's sake.
Despite being fully aware of the report's Indian origins, Sander's strongly asserted on his website that it is "absolutely admissible in court" when in fact it is not admissible due to fact that is was produced outside of the United States by persons unknown who refuse to provide their name and credentials as a qualified handwriting analyst as is required in the United States. Even if the analysis had been done in the United States, it would have certainly been disallowed as it was performed by a personal friend of someone who has a well-documented bias and personal stake in damaging Alain Burrese's reputation.
As of this writing, Martial Arts Enterprises has been able to determine beyond any doubt that Alain Burrese and the blogger who goes by the name "Lordus Sapiens" and wrote the article "Bohdi Sanders: Pseudo-Bushido and the Corruption of a Wisdom Warrior" as "MTTKDGUY" cannot possibly be the same person.
"Bringing Philosophy into the 21st Century – The Journey of Master21 Bohdi Sanders" Article
In August 2018 a long interview with Bohdi Sanders was published in Martial Science magazine. The interview is notable because it contains statements by Bohdi that contradict his previous claims regarding his martial arts background, as well as exaggerations and embellishments on his relationships with well-known instructors.
Sanders discusses his experiences with Bob Allen, Al Dacascos, and Harry Greene at considerable length…especially considering just how limited his time with these instructors has been. For example, the highest level he achieved with Bob Allen was a yellow belt – which in most schools represents a mere six months or less of training, which in Sanders' case occurred 35 years ago in 1984 – but Sanders' seems to try to give the impression that the two men share a much deeper connection than one might realistically think possible given the circumstances described.
In the interview, Sanders makes numerous claims regard his "instructors" and training. Sanders is asked:
Did you study any other arts after that (referring to his experience with Bob Allen, which ended in 1984). With who?
To which Sanders replies:
I have studied various martial arts, but formally. I studied Escrima with Sifu Al Dacascos and Combative Knife with GM Harry Greene.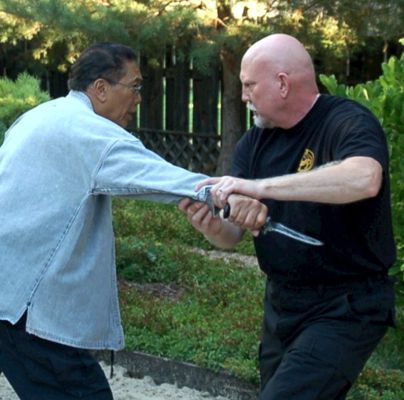 It is known that Sanders has only ever been face-to-face with Al Dacascos a few times (all over the last couple of years while putting together Dacscos' autobiography Legacy, at a hall of fame event, and perhaps one other time). The amount of "training" he could have done during these few short visits hardly seems enough to support the idea – one that Sanders aggressively promotes on his social media sites – that Dacascos is his "instructor" or that Sanders has anything approaching significant training in Escrima.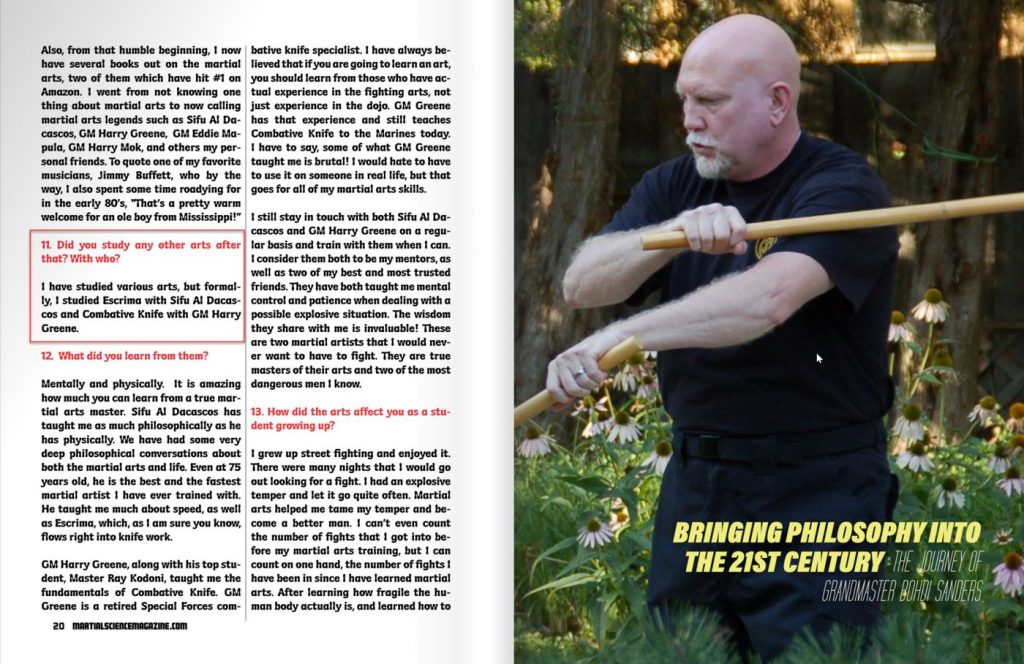 Bohdi's claimed student-instructor relationship, and similar training claims, with Greene follows a similar pattern and turns out to be quite troubling in that when asked, GM Harry Greene responded that Sanders has never trained with him "formally" or otherwise though Sanders did train with one of Greene's students, Senior Sensei Ray Kodani for about 20 minutes in the hall way at an event.
Signed letter rescinding Bohdi Sanders "Honorary Title of Hanshi" certificate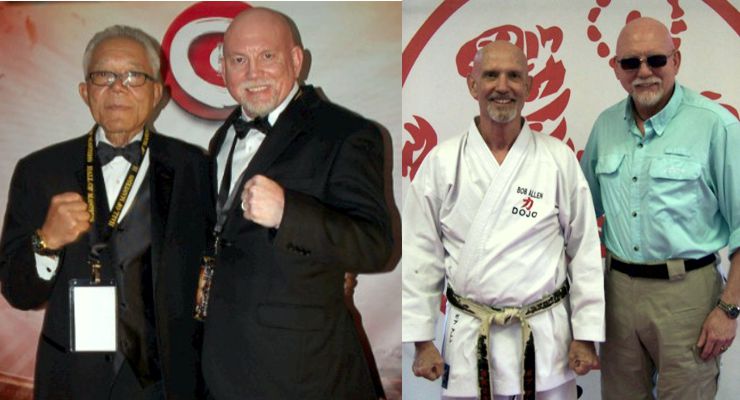 Curiously, Sanders does not provide information regarding training for the 30-plus year period between leaving Allen's school and meeting Dacascos in spite of making extensive claims on his website and social media sites for years.
During the interview, Sanders mentions his Clayton degree and there are some minor contradictions regarding his martial arts timeline from what has been long established. Most glaring, however, is that he hardly mentions his connection to William and Cindy Jackson (mentioning "Bill" Jackson in only a single paragraph), from whom – Sanders has claimed for years – he supposedly earned all his Black Belt ranks up to 2005. On February 28, 2015, this is what Sanders had to say about his relationship with Jackson:
Starting in 1993 I began training with William and Cindy Jackson, where I trained in not only Shotokan, but survival skills as well. William was an avid survivalist and had a 7th degree back belt in Shotokan. I was blessed to have known and trained with him. I earned my first back belt in Shotokan karate in 1996 and continued training with their guidance up through the rank of Go Dan (5th degree black belt) in 2005.
This omission is very strange as Sanders goes on and on, trying to convey a sense of profound depth in his relationships with these three famous instructors – Allen, Dacascos, and Greene – with whom, combined, he has only had months of training or contact with over a 35 year span, but when it comes to the man who Sanders has claimed for years was his instructor for up to fifteen years (Sanders has stated on his sites that his relationship with Jackson ended in 2007) and supposedly promoted Sanders through five levels of Black Belt, all the way to go-dan…
Nothing.
Ever since Sanders first mentioned the Jacksons, there have been efforts to verify their existence and requests that Sanders provide information that would allow his claims to be verified with them. To date, no one has been able to find or verify the existence of the William Jackson, and Sanders has refused to provide information that would allow for such verification. To date, no single credible person has come forward to vouch for Sanders' training claims from 1984 to his emergence as the "Wisdom Warrior" sometime around 2008.
Update: Sanders' responses to this article…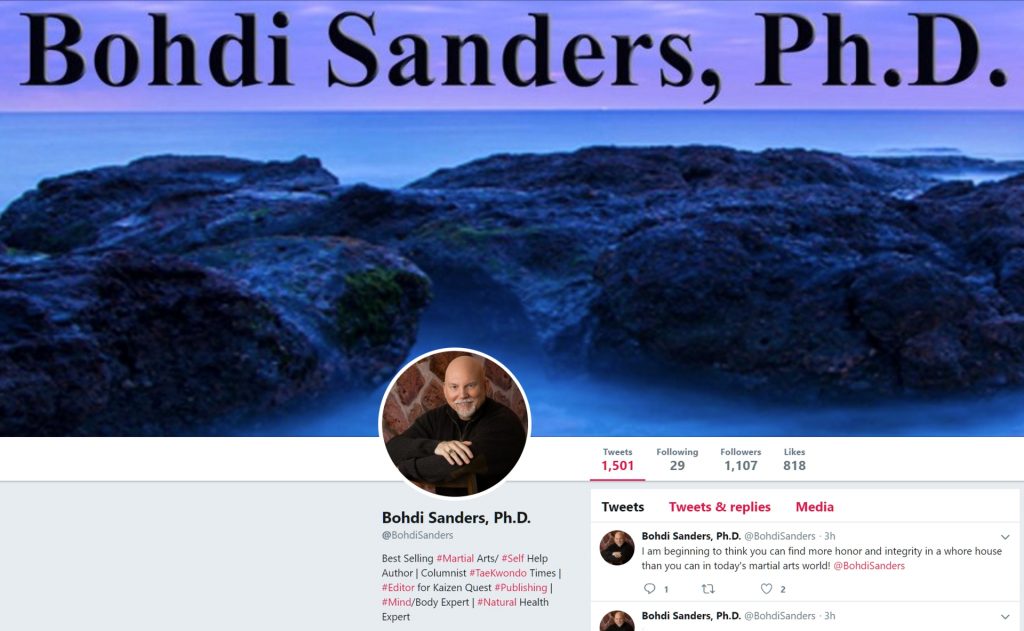 Bohdi Sanders' recent tweet on February 10, 2019 says a lot about Bohdi Sanders. "I am beginning to think you can find more honor and integrity in a whore house than you can in today's martial arts world!"
When it comes to Bohdi Sanders, this just may be true.
DISCLAIMER
In this article, Sanders' anthology series, Secrets of the Martial Arts Masters (1-3) is mentioned multiple times. It is not USAdojo.com's intention to cast the contributors to the series — fine martial artists who have contributed much to the arts — in a negative light. This article in no way is intended to discredit those martial artists who have done much to earn our respect. It is meant to show the importance of integrity and honesty in the martial arts and how false and misrepresented credentials, titles, and ranks disrespect those whose blood, sweat, and tears have helped them reach the the legitimate rank they have obtained.
Editors Note:
William Bernhard Sanders changed his name legally to William Bohdi Sanders in 2015.

Resources and Links:
1Link to "Bohdi Sanders and Pseudo-Bushido" article: https://www.bullshido.net/forums/showthread.php?t=123909
2Quackwatch article on Clayton College of Natural Health: https://www.quackwatch.org/04ConsumerEducation/Nonrecorg/clayton.html
3Wikipedia article on Clayton College of Natural Health: https://en.wikipedia.org/wiki/Clayton_College_of_Natural_Health
4Archive link to Sanders' 2008 website page describing his martial arts background: https://web.archive.org/web/20080518022743/http://thewisdomwarrior.com/?page_id=2
5Archive link to Sanders' September 30, 2014 website that includes mention of being on the Extreme Budo Federation board: https://web.archive.org/web/20140930003514/http://thewisdomwarrior.com:80/bohdi-sanders/
6Archive link to Sanders' February 28, 2015 website where he attempts to defend his claims which includes the fraudulent ranks, the Slonski certificate, and reference to the Exteme Budo Federation Certificate (note, the links to the certificate images are broken, however the placeholders are there and screen shots have been provided in this article): https://web.archive.org/web/20150228114404/http://thewisdomwarrior.com/bohdi-sanders-credentials-and-personal-identity-verification/
7Archive link to Sanders' July 4, 2015 website that has been scrubbed to remove the fraudulent rank certificates and now includes the Slonski 6th degree Black Belt certificate and the Extreme Budo Federation 10th degree Black Belt certificate: https://web.archive.org/web/20150704235153/http://thewisdomwarrior.com:80/bohdi-sanders/bohdi-sanders-credentials
8Archive link to the most current archived version (as of this writing) of the Wisdom Warrior website (January 24, 2019): https://web.archive.org/web/20190124234425/https://thewisdomwarrior.com/
9Link to World Black Belt Bureau rank certificate ordering page: https://shop.worldbbb.com/wbbb-membership-registration-wbbb001.htm
10Link to YouTube video in which Joseph Slonski disavows the 6th degree Black Belt certificate he awarded to Sanders (go to 21:19 of the video): https://www.youtube.com/watch?v=lvuCbINu09k&t=128s
11Link to Exreme Budo Federation page disavowing the honorary 10th degree Black Belt certificate claimed by Sanders: http://extreme-budo-federation.com/bs.html
12Link to YouTube video in which Extreme Budo Federation officers disavow the honorary 10th degree Black Belt certificate claimed by Sanders: https://www.youtube.com/watch?v=YAHIWdPH0bU&t=221s
13Link to the United States Soke Council website (apparently now defunct): http://www.unitedstatessokecouncil.com/
14Link to the United States Soke Council Facebook page: https://www.facebook.com/United-States-Soke-Council-383216721884719/
15Link to most current credentials page on the Wisdom Warrior website (this page changes frequently): https://thewisdomwarrior.com/bohdi-sanders/bohdi-sanders-credentials/
16Link to Martial Arts Enterprises Facebook page and fraudulent handwriting analysis report: https://www.facebook.com/martial.arts.enterprises/photos/a.2090882954303638/2090881604303773/?type=3&theater&ifg=1
17Link to Mudit Srivastava's Facebook Page
18Link to the Colorado Department of Education's licensing requirements: https://www.cde.state.co.us/cdeprof/licensure_institutions
19Link to Bringing Philosophy into the 21st Century: The Journey of Grandmaster Bohdi Sanders, an interview by Guy Edward Larke in the August 2018 Issue of Martial Science Magazine:
http://online.flipbuilder.com/uhmc/pxtm/mobile/index.html#p=20
20Link to Bringing Philosophy into the 21st Century: The Journey of Grandmaster Bohdi Sanders, an interview by Guy Edward Larke, August 2018 issue of Martial Science Magazine:
http://online.flipbuilder.com/uhmc/pxtm/mobile/index.html#p=14
21Link to email message from Bohdi Sanders to Guy Larke regarding the title of Grandmaster used in the interview, Bringing Philosophy into the 21st Century: The Journey of Grandmaster Bohdi Sanders By Guy Edward Larke, August 2018 Issue of Martial Science Magazine: https://www.usadojo.com/wp-content/uploads/2019/02/not-gm-5th-dan-email-guy-larke.jpg