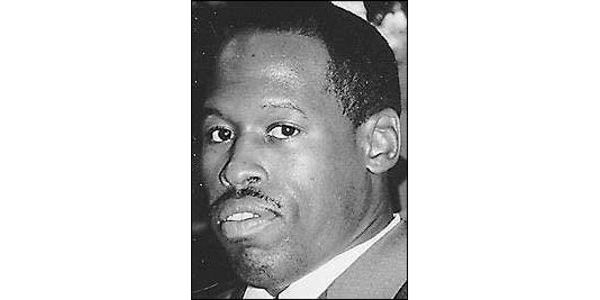 Willie Boynton
May 1, 1962 – January 19, 2006
Martial Artist Willie Boynton, of Asbury Park, NJ passed away on Thursday, January 19, 2006 at his home. He was born May 1, 1962 at Jersey Shore Medical Center, Neptune, to Geraldine Boynton and the late Willie James Boynton of Asbury Park. Willie grew up and lived in Asbury Park all his life. He graduated from Asbury Park High School in 1980. He worked for several different employers, but made martial arts his primary field of work. Willie was a 5th Degree Black Belt Master of karate from the BKG Karate Academy in Long Branch. He toured many parts of the country with his grandmaster, Shihan Isaac Henry Jr. and his primary master, Fred S. Henry, winning grand championships. Karate was his life. Willie was baptized at Second Baptist Church, Asbury Park, where he formerly served as a choir member. He later joined the Good Hope Baptist Church, where he served as an usher and sang in the choir.
Surviving are his five sons, Malik, Tyshon, Lamar, Ethan and Terek; the mother of his children, Geneen Young; two grandchildren; his mother, Geraldine Boynton; two brothers, Andrew and Tony Boynton of Asbury Park; two sisters-in-law, Trina and Marcia Boynton; three nieces; three nephews; a grandniece; and his aunts, uncles, cousins, and a host of martial arts instructors and students worldwide.
The viewing took place on Wednesday, January 28, from 10 a.m.  until the funeral services at 11 a.m. at Good Hope Baptist Church, 1306 Washington Ave., Asbury Park, the Rev. David Harrington, Pastor. Interment was in Monmouth Memorial Park, Tinton Falls. James H. Hunt Funeral Home, Asbury Park, was in charge of arrangements.
Posted by the Asbury Park Press on 01/24/06