Professor Willy Cahill is one of the founders and president of Jujitsu America. He holds a 10th Dan in Jujitsu and a 7th Dan in Judo. Cahill's Judo Academy celebrated their 50th anniversary in September of 1998; the San Bruno location was opened in 1963.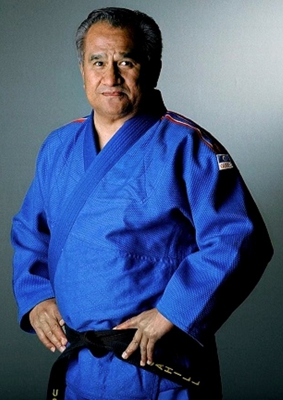 Besides running his own dojo, he coached the U.S. Olympic Judo Teams in 1984 and 1988, the World Team 5 times, the Pan American Team twice and the Goodwill Games twice. Since 1963 Cahill's Judo Academy has produced over 1,000 national and international medal winners. He was the judo coach at both San Francisco State University and Stanford University. Prof. Cahill was head coach of the Paralympic Judo Team that traveled to Sydney, Australia in November, 2000 and brought back the first Gold Medal ever won in Paralympic or Olympic judo competition, as well as leading the U.S. team to become the top medal winners at the Paralympic Games.
In 1997, Prof. Cahill started The World of Martial Arts Supplies, a company dealing with martial arts supplies ad well as nutritional products, with the majority of his business online through his own website (Dawave). He has a set of three instructional videos that demonstrate the sport.
Prof. Willy Cahill has received numerous awards, including being named to Black Belt Magazine's Black Belt Hall of Fame as Judo Coach of the Year, Jujitsu America's Instructor of the Year in 1979, in 1981 to Jujitsu America's Black Belt Hall of Fame, and was the 1997 recipient of Jujitsu America's Wally Jay Award.
For more information about Willy Cahill and Cahill's Judo Academy visit his website at http://www.dawave.com and the Cahill's Judo Academy school listing on the Martial Arts Schools and Businesses Directory using the image on the left.