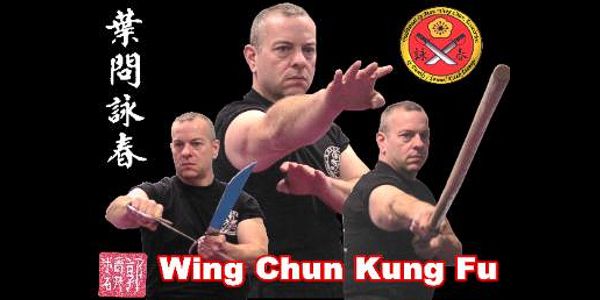 By Jennifer Phillips-Holden | Special to the Daily Press ~ Tony Massengill's parents enrolled him in his first martial arts class at the age of 5 for the typical reasons — discipline, exercise and sport. They probably never imagined that a little over 40 years later, he would be honored by the Chinese government for his contribution to the art of Wing Chun Kung Fu.
Master martial arts instructor and author Tony Massengill was invited to Foshan, China, in September to celebrate his book, "Mastering Wing Chun — The Keys to Ip Man's Kung Fu," being placed in the Ip Man Museum.
His desire to immerse himself in the world of martial arts flourished over the years. He has achieved black belt status in Kenpo Karate, Chinese Kenpo and Tae Kwon Do and is a master-level instructor in Chin-Na (Chinese grappling), contemporary practical weapons and Wing Chun Kung Fu.
The training paid off. Massengill is the senior U.S. chief representative of the Ip Man Family Wing Chun Kung Fu system under the Traditional Ip Man Wing Chun Association.
Wing Chun is the style that Bruce Lee credited while developing the foundation of his own fighting method. Lee trained under Great Grandmaster Ip Man. Massengill trained under Grandmaster Samuel Kwok, who co-authored his book and who trained under Ip Man's sons, Grandmaster Ip Chun and Grandmaster Ip Ching, who Massengill refers to as his "SiGungs or Kung Fu grandfathers."
He is among the first generation of nonChinese to receive master instructor certification under this lineage. He explains that lineage is very important in the world of martial arts.
"Wing Chun is an offensive form of self-protection, where most other forms of martial arts, like karate and tae kwon do, are more for sport," said Massengill. "It is very important to know the credentials of your instructor if you're taking this type of class for self-protection. You're training is very important because your life may depend upon it."
Massengill worked for the City of Newport News for 25 years — first as a police officer and then as a master firefighter and emergency medic prior to his retirement three years ago. His career changes with the city were dictated by his desire to train in the martial arts.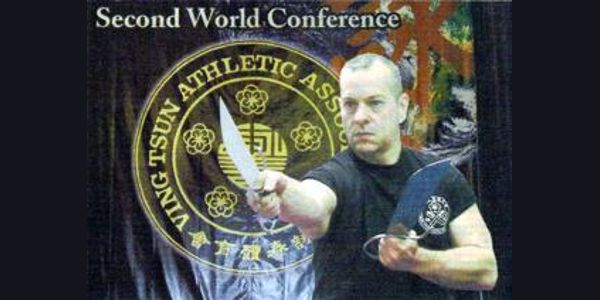 "While working as an officer, it was hard to find time to train because of the fluctuating schedule with the police department. Sometimes I'd work nights, other times I'd be working the day shift. Making the transition to being a firefighter allowed me a more flexible schedule to train," Massengill said.
Now he's doing what he loves as an occupation. Massengill opened his own martial arts school, MASS Martial Arts, in Yorktown a few years ago, and his reputation keeps his business booming.
It's probably not unusual for students to travel from another town to attend a reputable martial arts school. Massengill has them traveling from other states.
Tim Santos quit his job as a homicide detective with the Hidalgo County Police Department in Texas, sold his house and moved his wife and two children to Hampton Roads so that he could train with Massengill to become a Wing Chun Kung Fu instructor. "I interviewed him as much as he interviewed me," Santos said. "My goal is to be an instructor, and I want to train with the best. Tony's background, his knowledge and who he's associated with are why I am here.
"This country is littered with martial arts schools, and when it comes to choosing one, the lineage is important. The purest lineage in the U.S. is here. It was either here or China," said Santos.
Massengill said he wrote his book because there is a need for authentic Wing Chun instruction to be easily available in the United States. It took about 11 months to complete the book, and there were obstacles along the way. The largest was coordinating with his teacher and co-author in England and Ip Man's sons in China.
He's been immersed in Chinese culture all of his life and he describes his latest trip to China as if he were coming home.
"Their culture is all about health," Massengill said. "Their medical system is based on holistic healing. You go to a park in China at 5:30 a.m. and it is packed with people working out, both individuals and organized exercise groups. It was refreshing to go back."
Massengill is busier than ever. He has two more books slated for release in 2008. In addition to teaching classes, he fills his days by writing articles for martial arts magazines, giving motivational speeches and working as a personal instructor for those who prefer one-on-one training.
How does he do it? Where does he find the time?
He describes it best in one short sentence: "Some people work to live, I live to work."
Effective Warrior Wing Chun
The Marksman
720 Industrial Park Dr.
Newport News, Va
(757) 846-1188
Email: sifu@massmartialarts.com
Online: http://www.efficientwarrior.com/