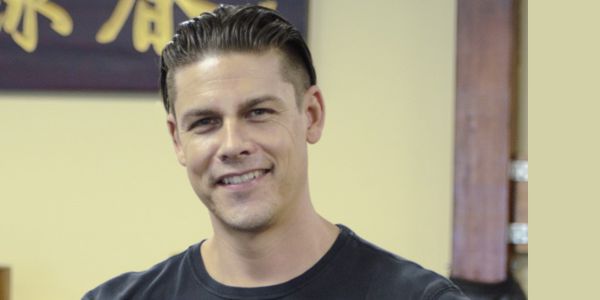 Sifu Adam Williss is the founder of The Dragon Institute – Orange County Wing Chun Schools. He's made it his life's mission to empower individuals from all walks of life with the physical, mental and life-changing benefits of martial arts.
For the last 21 years, Sifu Adam Williss has been training the art of Wing Chun. He has empowered and educated people of all ages through the benefits of martial arts with his Orange County Wing Chun classes, private martial arts training, distance learning program and seminars. His students include FBI agents, homeland security personnel, active soldiers in the Marines, Navy, Army and Air Force as well as other law enforcement and security professionals. His training includes both hand-to-hand combat as well as real-world self-defense against weapons. He is also a self-defense expert instructor to large companies, community-based service clubs, local Orange County businesses as well as amateur and professional athletes.
In addition to the practical self-defense capabilities of Wing Chun, Sifu Adam also specializes in the unique personal developmental benefits of Wing Chun for including its "Be Like Water" philosophy of leadership, efficiency and life balance as well as the internal, energy-based health aspects of the art. He leads a regular morning class called Dragon Family Qigong isolating mind, body and energy. Through the years he's helped many seniors, those with with disabilities, stroke victims, recovering drug addicts and alcoholics through his qigong work with them.
Although Sifu Adam has chosen to dedicate his life to the art of Wing Chun, he has also trained and studied other martial arts and mind/body practices including Chen style Tai Chi Chuan & Silk Reeling Qigong (Chan Ssu Chin), Zhan Zhuang, yoga, other Wing Chun lineages, Jeet Kune Do concepts, Boxing, Classical Pugilism / Bare-Knuckle Boxing, Filipino Martial Arts, Shorinjiryu Kenkokan Karatedo, Brazilian Jiu Jitsu, Mixed Martial Arts (MMA) and Muay Thai. To Sifu Adam, Wing Chun is the most complete and balanced art he has ever seen and it shows in his passion for sharing it.
Sifu Adam Williss is also the founder of Wing Chun Against Bullying – a non-profit foundation which uses the benefits of Wing Chun to fight bullying. It's mission is to raise awareness, provide access to information, develop resources, offer services, and mobilize students, educators, parents, and others in the efforts to end bullying.
Memberships and Affiliations
Wing Chun Sifu Sifu Adam is the State of California representative of The System Wing Chun under Sifu Bill Graves and the Florida Line of Leung Sheung Wing Chun. As such, he is a lineage holder of the Worldwide Leung Sheung Lineage Association. He acts as senior advisor to the Dragon Family Wing Chun Association. Is an advocate for the National Association for People Against Bullying, was inducted into the United States Martial Arts Hall of Fame in 2010, is an Associate Member of the International Kung Fu Federation, member of the Independent Martial Arts Federation, International Combat Martial Arts Unions Association, the United States Kuo Shu Federation, Hong Kong's Wing Chun Athletic Association and National Qigong (Chi Kung) Association.
Even though I've trained in several different martial art styles with a black belt in two of them, Sifu Adam Williss shuts down every attack I try to get off. I feel very lucky to learn Wing Chun from such a true expert. – Jason Corbett