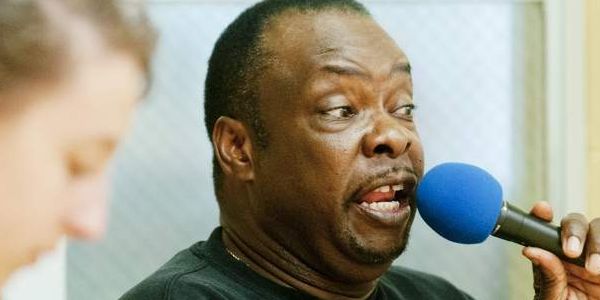 About 150 people attend an anti-bullying workshop with presentations on how to deal with bullies, and threatening behavior.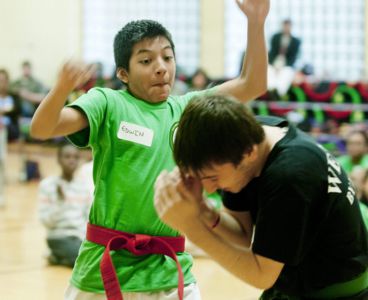 Gazette.net by Alice Popovici ~ Anna Hornberger, 12, of Beltsville said classmates sometimes pick on her for being one of the few white students in the mostly-minority school she attends, but she has learned to tune out the bullies.
Anna said she didn't realize how big a problem bullying is until she participated in a Saturday workshop organized by Clifford Thomas, her martial arts instructor at Tae Kwon Do Ramblers Self-Defense Systems in Bladensburg.
"It was just like an eye-opener," Anna said Saturday at the Bladensburg Community Center, where the workshop was held and where she attends Tae Kwon Do classes every week.
After hearing stories about children who committed suicide as a result of being bullied, Anna said she learned that even "a single word can kill someone."
Thomas of Suitland, has been teaching the self-defense classes in the Washington, D.C., area since 1980, said the idea behind Saturday's workshop was to show children they shouldn't be intimidated by a bully.
"There's so many kids crying out for help," Thomas said. "Kids are cruel. They pick on you … I teach them how to deal with that problem and not be violent and continue to be a leader."
Thomas said one 16-year-old girl came to him on Saturday and said she has been bullied at school because of her skin color, while two other children told him they don't want to go to school anymore because they are teased about having autism.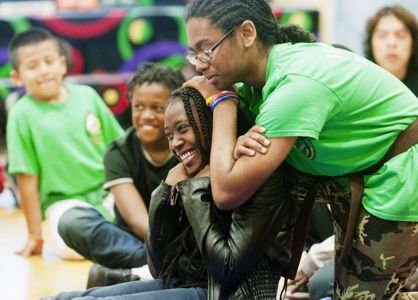 About 150 attended the event, which was organized in October to coincide with National Bullying Prevention Month, included demonstrations of safety exercises, presentations by a police officer and skits showing the best tactics to use when dealing with a bully.
In one of the skits, performed by children in Thomas' martial arts program, Edwin Hernandez, 13, of Lanham portrayed a bully threatening Daniel Spirtovic, 16, of Bladensburg who offered a friendly response.
"It felt kind of weird because I've never bullied anyone," Edwin said of playing the part of the threatening student. "I kind of felt sad because I know how other people feel."
Monique Walters, 30, of Hyattsville said her two children have not experienced bullying at school, but after hearing presentations about the different types of intimidation tactics bullies use, she wants Jhenelle, 9, and Jhedane,7, to be prepared.
"The subject they are talking about is really interesting," Walters said.
Anna, who has been attending Thomas's Tae Kwon Do classes since she was 4, said she understands that bullies act the way they do out of fear and that's why it doesn't bother her.
"They don't know me," she said. "They're just judging me."