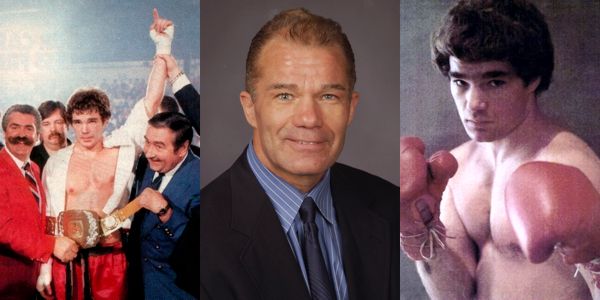 Bob Thurman began boxing at the age of 16 in Kansas City, racking up a record of 86-3 in Golden Gloves competition.
In 1977, Bob's interest in the martial arts lead him to Bushidokan, the system of the famed karate and kickboxing champion and coach Jim Harrison. He joined a Bushidokan dojo in Kansas City, studying first under Ed Byxbe and then training under World Shoot boxing Champion Steve Mackey.
Kickboxing was an integral part of the Bushidokan system, and Bob progressed through the ranks under the guidance (and punches and kicks) of some of the greatest fighters in the country.
Putting together the training of his boxing coach, Dave Cannady, and his karate/kickboxing instructor, Steve Mackey, under whom he earned his black belt, Bob developed a style that soon began bringing home victories, and earned him a reputation as a tenacious competitor.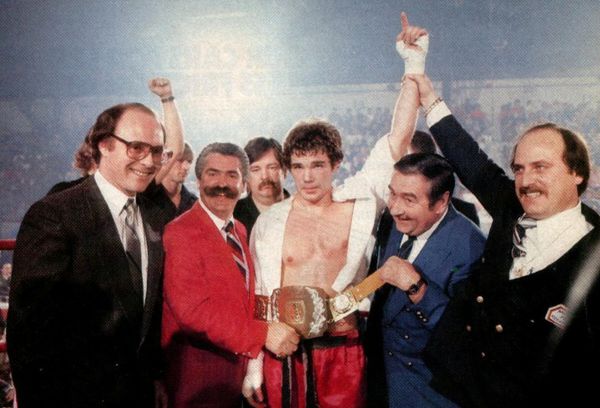 Turning pro in 1979, Bob fought whenever and whoever he could, building a record of 19-1 on his way to a 1982 world title fight with the highly respected World Middleweight Champion Alvin Prouder.
Bob Thurman stunned the kickboxing world by beating Prouder in a fight that is still considered one of the best fights in professional kickboxing history.
Bob continued to take on all comers, defending his world title 12 times.
In 1989, Bob's life took a drastic turn when his wife Betsy was shot in the head by a mugger outside a Bushidokan dojo where he was training. Betsy was pregnant with their daughter, Maggie, and Bob was suddenly faced with the possibility of losing the ones he loved most in the world.
Betsy pulled through the ordeal, as did Maggie, but Bob now saw a new direction for the passion he had so long put into his kickboxing – teaching others how to defend themselves in what was becoming an increasingly violent society. He fought the two fights remaining on his contract and retired the undefeated World Super-middleweight Champion.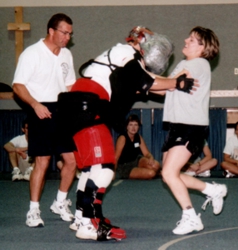 Consulting with police officers, social psychologists and other law enforcement professionals, Bob developed a personal safety training program that addressed not only the physical aspect of self defense, which his Bushidokan and kickboxing years had amply taught him, but the psychological aspects as well. Bob felt that being able to share the psychology of threats and attacks with his clients would enable him to present a more well rounded program than many others, and that his clients would benefit.
Since 1991, Bob Thurman has dedicated himself to providing personal safety and self defense training to groups and individuals across the country. His unique blend of serious intensity and humor brings reality to class participants while arming them with tactics, techniques and the attitude to successfully respond to a personal threat situation if they should ever have to.