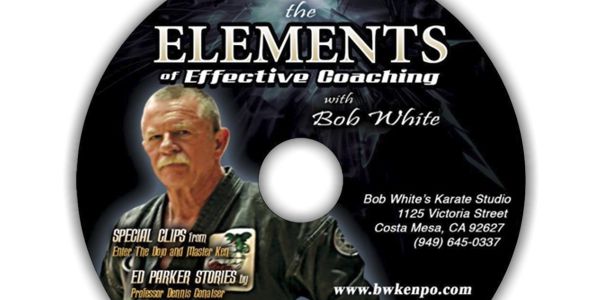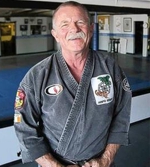 The Elements of Effective Coaching DVD was created by Master Bob White, a 9th Degree Black Belt who has been a full time instructor since 1968.
The DVD was created for instructors, future instructors, and school owners.
On The Elements of Effective Coaching, Master White shares with you the methods that have enabled him to work full time as a karate instructor and school owner for over 40 years.
This DVD will cover topics such as motivational and coaching techniques and the skills necessary to develop long lasting relationships with your students.
The Elements of Effective Coaching includes an introduction by Jim Haley from Jim Haley Unlimited and special clips from Enter the Dojo and Master Ken, along with Ed Parker Stories by Professor Dennis Conatser.
Master Bob White comes highly recommend. Here are just a few of the prominent people who know and support Mr. White and his endeavors:
John Sepulveda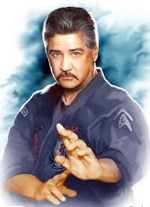 With over 40 years of success as a competitor, Teacher, Coach and mentor, Master Bob White has produced the same quality in his students with numerous local, State, National and International champions and has arguably become one of the most successful martial arts businessmen in the world.
One of my favorite sayings by Coach John Wooden is, "Failing to prepare is preparing to fail." No doubt Master White has prepared well and is now willing to share his methods of success for instructors, future instructors, school owners or anyone who is interested in succeeding in life. You will definitely find his personality engaging and contagious. ~ John Sepulveda
Stephen LaBounty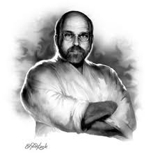 I am excited to see that one of the matial arts premier teachers and coaches will be sharing his many years of experience on the The Elements of Effective Coaching. Professor Bob White is sought out not only for his martial arts skills, but for his passion and ability to make "Martial Athletes" part of the ongoing growth of all Arts. It makes perfect sense to absorb this teaching for one's own use and pass it on to the next generation. Get on board for this opportunity, learn from one who teaches around the world, and has changed the face of the art and gives back to the MartialCommunity for all those who will listen. ~ Sigung Stephen LaBounty
Eddie Downey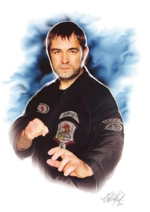 Master Bob White has influenced and inspired me the past forty years since our paths first crossed at Ed Parker's International Karate Championships in Long Beach. Bob White is an exceptionally talented teacher and coach whose relationship with his students is remarkable. He has an extraordinary ability to connect with his students and his record of success is a tribute to his exceptional professional skills. Bob White is without a doubt one of the world's most respected martial art's educators with intuitive ability to communicate with students. This DVD will be a valuable addition to your martial arts library and indispensable tool for all teachers and coaches. ~ Eddie Downey, President of European Kenpo Karate Association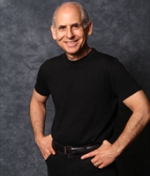 Daniel G. Amen MD
Bob White is an amazingly effective and positive teacher and mentor. Daniel G. Amen MD Author of Change Your Brain, Change Your Life
Mike Schad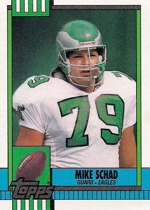 In 1986 I was drafted in the first round by the Los Angeles Rams; once drafted I found myself in a highly competitive and hostile football environment called the National Football League. I possessed the tools to become an outstanding offensive lineman in the NFL, but I needed a key to open the door to my future success. Bob White was that key. I started taking karate with the LA Rams at Ram Park and was enthralled with the message that Bob White delivered. I found that karate, a combative sport, had a direct correlation to war in the trenches on the gridiron of the NFL. I decided to take some personal classes with Mr. White and join his studio. Bob not only taught me the art of Kenpo Karate, he instilled a confidence that carried throughout my entire career and beyond. He was a teacher, mentor, and most of all a friend, and to this day we still laugh and smile about our journey together. Thank you, Bob White! ~ Mike Schad, Former NFL Player, #1 Draft Pick 1968
Jim Haley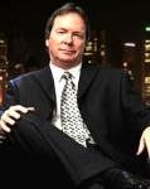 The coaching principles presented in this DVD can be used to raise the performance level of coaches in all areas of life including business, sports and personal development. ~ Jim Haley Unlimited Personal Performance Coach
Order your copy today for only $50.00 + tax and shipping.

The Purpose Driven Journey to Success By Bob White on DVD
The Purpose Driven Journey to Success DVD DVD is a training tool that provides a great resource which can be used by people of all levels to improve their skills. Bob and Barbara White, and some of the worlds' finest martial artists, demonstrate and explain what has helped them rise to a higher level of competency. This DVD is an investment that has been endorsed by many of the world's top instructors.
Order your copy today for only $50.00 + tax and shipping.