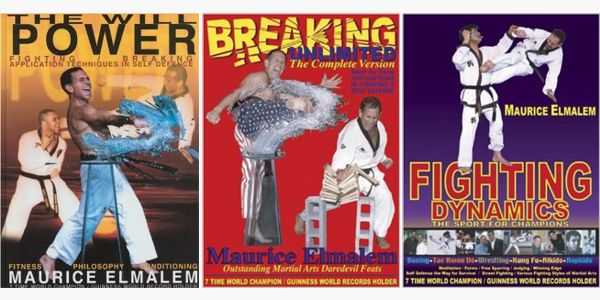 The Will Power: Fighting Breaking Application Techniques in Self Defense (2010)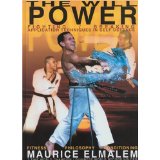 The Will Power – The complete martial arts book with over 700 photos, illustrations, instructions, special training drills for fighting, endurance, speed and power, learn breaking, self defense, applications into fighting and how to become best of the best. Here the author presents techniques and drills used for fighting, and how to have the winning edge to conquer the opponent. Throughout the book the author uses demonstrations for the students to develop their techniques for conditioning and fitness for hands, legs and complete body work out.

Breaking Unlimited: Breaking Step-by-Step Applications in Fighting and Self-Defense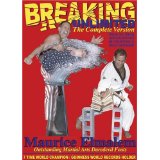 This is the only book in history written solely with complete text on the art of breaking. It features systematic step-by-step instructions on how to break wood, glass, bricks, ice, cinder blocks, etc, in many different ways and applications into self defense and fighting. The author emphasizes the importance of flying and combination techniques. He helps the fighter with the development of vision and with fresh ideas to perfect fighting to the best of one's ability. By maintaining a good attitude, and with dedication to the art through constant training, the fighter can demonstrate and perform well. These instructions are the best way for students to experience their martial arts dreams. Breaking Unlimited is presented as a means of preserving special aspects of the martial arts heritage.

Fighting Dynamics: The Sport for Champions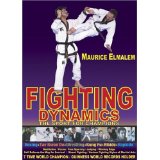 This explosive book covers all aspects of fighting with over 1000 photos, various fighting styles of martial arts by movie stars, historians, celebrities and grand masters. It features a wealth of inside tips and practical hints on fighting strategies. An essential book for everyone to have because of its ideas of protection, survival and self-defense. It offers the martial arts students all the information on how to improve and develop Olympic style fighting techniques, meditation, judging and speed strikes to eliminate opponents quickly.

About the Author
Grandmaster Maurice Elmalem, a Seven Time World Champion. He holds a PH.D. in Martial Arts, a 10th and 6th Dan Black belt with PWMAF and W.T.F., eight Guinness world records, a Seven Time U.S. Cup Gold Medalist and Four Time AAU Champion. Studied Martial Arts for 43 years, accumulated over 700 trophies and over 50 gold medals. (Biography)