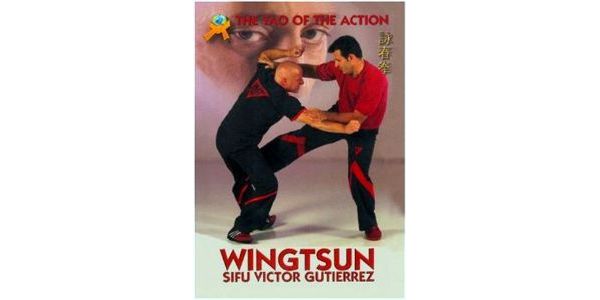 Wing Tsun: The Tao of the Action addresses the basic section of the Wing Tsun system. Although this basic level roughly represents 5% of the whole system, it is the root and foundation of the art and bridge to the wonders in intermediate and advanced levels.
I am sure Wing Tsun: The Tao of the Action will be the first of a series. Knowing Sifu Gutierrez, once his ideas start to flow, they become a spring and all that he has to communicate will find an adequate course. That is why I am so proud and pleased of introducing his first book, not only as an editor but as a friend who has followed this process with the closeness of friendship and the distance of respect.
Wing Tsun's combat formulation has centered the interest of a great number of students around the world in the last years. But, thanks to this man, in Spain this growth has been most spectacular — from 0 to 100 students in ten years! Víctor is the "Mercedes Benz" of Wing Tsun. This is one of the scarce occasions on which success and quality go along together. I am sure that this new part of his path will center the same acquiescence by the audience as his successful series of videos as, in this book, he provides the key for some of the most hidden secrets of his style. And he does so in a simple and didactic way so any student or person interested in this martial art can improve their technique with reading; as long as they spare no effort and hours of work in achieving this considerable outcome.
These are, my reader friend, the essential ingredients for someone wishing to learn. Undoubtedly, Wing Tsun: The Tao of the Action will draw a line in the sand of Wing Tsun learning, and you are so lucky to have it in your hands.
Make the most of it!
About the Author
Sifu Victor Gutierrez is one of the most prestigious Wing Tsun Masters worldwide. He has published a wide number of videos and articles about Wing Tsun that were favorably received by Martial Arts fans all over the world. This is the first book he has written.
---