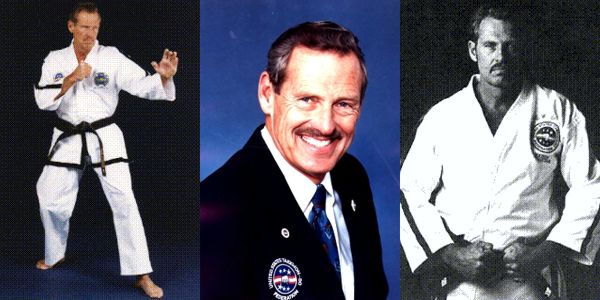 Tae Kwon Do Master Charles Sereff was born in 1933 in Denver. He began training in Moo Duk Kwan in 1961 under Robert Thompson and received his Black Belt in 1963. That same year, he opened a small store-front dojang, which was the first Korean style school in the Denver area. In 1965, he brought Tae Kwon Do instructor Moon Ku Baek from Korea to Denver to teach for him, and it was then that he became associated with General Choi Hong Hi, the founder of Tae Kwon Do and his International Tae Kwon-Do Federation (ITF).
In the meantime, Charles Sereff began to establish Tae Kwon Do clubs at the U.S. Airforce Academy, the Denver YMCA, and at various recreation centers as well as at major colleges in Colorado and Wyoming.
In 1974, at the request of General Choi, Charles Sereff helped form the United States Tae Kwon Do Federation (USTF). The Federation today consists of 11 regional directors, and 35 State directors from Florida to California. There are members in Jamaica, Mexico, New Zealand and New Guinea. Sereff, who was elected president in 1979, still retains that position. The USTF has an executive committee made up of 23 Master Instructors.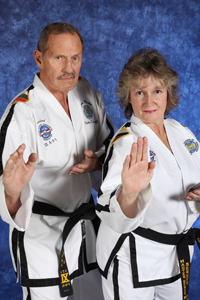 General Choi also created a comprehensive grading system, which is graded as follows: 4th, 5th and 6th degree black belts are classified as Inter-National Instructors. 7th and 8th degree are Master Instructors. 9th Degrees are Grand Master.
Over the years Charles Sereff has spent an enormous amount of time traveling world wide promoting General Choi's Tae Kwon Do, but he still found time to coach the U.S. team to victories at the ITF World Championships in Montreal in 1975 nd in Athen in 1982. At the ITF World Championships held in Malaysia in 1994, Charles Sereff was appointed Vice President of the International Tae Kwon Do Federation.
Charles Sereff promotes an annual Tae Kwon Do summer camp in the Rocky Mountains of Colorado. The camp, which began as a small event held in a small YMCA campground, today draws more than 400 people from over 30 states and from countries such as Scotland, Columbia, Jamaica, New Zealand, Germany, Canada, Mexico, and New Guinea.
Charles Sereff, who was the first non-Asian to be classified as an international instructor by the International Tae Kwon Do Federation, oversees an organization of thousands of students. In his 40 years of teaching he has graded over 8,000 black belts. He is currently living in Colorado and still teaches red and black belts on a regular basis, while continuing to promote traditional Tae Kwon Do world wide. In 1997 he was promoted to 9th dan in Tae Kwon Do.
Training:
1963 1st Degree Black Belt Tang Soo Do
1965 2nd Degree Black Belt Tang Soo Do
1967 3rd Degree Black Belt Tae Kwon Do
1969 1st Degree Black Belt Korean Hap Ki Do
1970 4th Degree Black Belt Tae Kwon Do
1st non-Korean to be promoted to International Instructor – International Instructors School in Montreal, Canada
1974 5th Degree Black Belt Tae Kwon Do
1978 6th Degree Black Belt Tae Kwon Do
1983 7th Degree Black Belt Tae Kwon Do
1st non-Korean to be promoted to the rank of Master Instructor
1989 8th Degree Black Belt Tae Kwon Do
1997 9th Degree Black Belt Tae Kwon Do
Instructors Record:
1962 1st School for Korean Self Defense in the State of Colorado
1967-1975
Instructor at Denver University Metro College,
Colorado University Denver Center and Colorado Academy
1969-1971 Instructor for United States Air Force Academy
1969-1971 Instructor for Police Self Defense, Arvada, CO.
1974 Coach of USA Team, World Championships, Montreal, Canada
1978
Coach of USA Team, World Championships, Oklahoma, USA
Team Placed 3rd overall, Host of these Championships.
1980
1980 Promoted over 6,000 Black Belts since becoming Instructor.
2004
Promoted his 10,000th 1st Degree Black Belt.
Promoted his 3,000th senior black belt. Up to and including three 8th Degree Black Belts.
Grand Master Charles Sereff and two of his black belts, Jim Smith and Bob Johnson have recently formed a partnership to launch their own production company; Vital Spot. Grand Master Sereff and Vital Spot will be producing a brand new line of sparring gear available to the martial arts and self defense industry with an anticipated production date of January 2006.
Grand Master Sereff currently resides with his wife Kim in Broomfield, Colorado. His school, Sereff Tae Kwon Do, is also located in the Denver suburb.