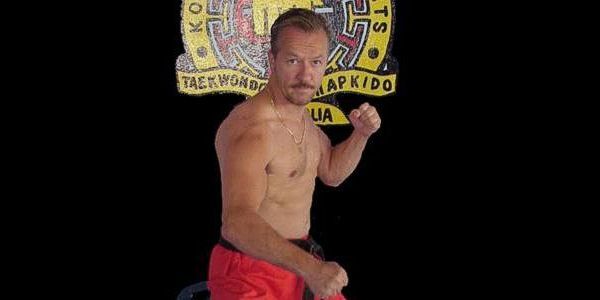 A true leader Master Instructor Mr. Fari Salievski is more than just the head of KMA schools, a true leader by example and a positive role model for all that come in contact with him. He is highly regarded in the international martial arts and business community for his honesty and personal success.
Currently Fari Salievski heads Martial Arts Professionals; an organisation dedicated to promoting excellence within the martial arts industry and raising the standards of professional services to students and their communities.
In addition Master Fari Salievski heads Korea Hapkido International, Korea Hapkido Australia and is also a representative for MA Success (USA) and Benny "The Jet" Urquidez. (World famous kickboxing legend and champion).
Since 1982 training has been consistent, a minimum of six days per week of not only teaching time but active training becoming Australia's only instructor to be Korean graded and certified for each and every Dan level(up to 5th Dan) in South Korea.
The title of "Master" does not come via a mail order or certificate but it is a title bestowed upon the recipient by their Grandmaster. Master Fari Salievski has earned his title through hard work establishing himself an international reputation of quality and integrity.
Credentials and achievements include:
Government Recognized Qualifications
College Certification-Advanced Marketing
Master Security License Holder for over 10 years
Certificate 2 in Security Operationsfor 15 years
Senior 1st Aid Certificate
National Coach-NCAS Level 1 & 2
Certificate IV in Assessment & Workplace Training (BSZ40198)
Certificate IV in Sports Coaching (SRS40203) Sports Specialisation: Martial Arts
Certificate IV in Fitness SRF40201 (Personal Trainer)
Lean & Fit Program Instructor
CDT Masterwww.cdt-training.com
Personal Safety Expert (Completed course by Tom Patire).
Master instructor Taekwondo 6th dan
Master Instructor Hapkido 6th Dan
Ultimate Black Belt Test Graduate (1 of only 30 in the world,only person in Ausralia)
Master Instructor Korea Hapkido International
BJJ-Brazilian Jiujitsu Instructor since 1996
Professional Mixed Martial Arts Instructor and have taken people from beginner level to cage ready
levels!
American Top Team certified(ATT):January 2010
Modern Arnis (Remy Presas System) Black Belt tested by Mr Nick Nicholas(1993)
Kyusho Jitsu(pressure points) Certified 4th Dan Black Belt
Human pressure Points Certified levels I & II
Made Australian History by staging the first "Australian Martial Arts Industry Supershow-October 2006.
Now a bi annual event.
2007 Inductee World Karate Union Hall Of Fame : Hapkido Instructor of the year
Australasian Martial Arts Hall Of Fame : 2007 Hapkido Instructor Of The Year. This recognition was very special having been nominated by 10th Dan Grandmaster Barry Bradshaw & 7th Dan Master Ian Pollet
Trained with the MMA elite of the world including Frank Shamrock, Greg Jackson and regularly with the American Top Team to name a few.
MMA Australia founder
Officially introduced XMA to Australia
Officially introduced "Little Dragons" pre school martial arts program to Australia
Officially introduced Caged Fitness to Australia
An international speaker & motivator appearing at the martial Arts Summit in England October 2008 and the MA Supershow in Vegas July 2009 (this event featured Tony Robbins).
Currently working in graduating in a diploma in sports coaching "specialising in martial arts".
ISKA-Internation Sports Karate Association lifetime achievement award;February 2010
Appointed head of ISJA-International Sports Jujitsu Association of Australia.
Hapkido commendation for the development & promotion of the martial arts,awarded in Korea March the 4th 2010
To find out more about Mater Instructor Fari Salievski and KMA Champion Martial Arts Albury, visit their listing on the Martial Arts Schools Directory or FindADojo.com by clicking on the image on the left.